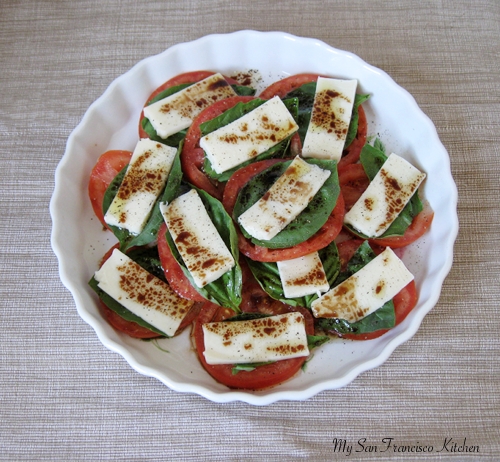 2 large tomatoes
1 lb fresh mozzarella
1 bunch fresh basil
3 tbsp olive oil
2 tbsp balsamic vinegar
Salt and pepper to taste
Wash tomatoes and basil, and slice tomatoes and mozzarella cheese into ¼ inch thick circles (or squares if you like the shape better).
Arrange tomatoes, mozzarella cheese, and basil leaves in an alternating pattern in a serving dish.
Whisk together olive oil and balsamic vinegar with a fork.
Drizzle oil mixture over salad and sprinkle with salt and pepper.
Cover and refrigerate until ready to serve.