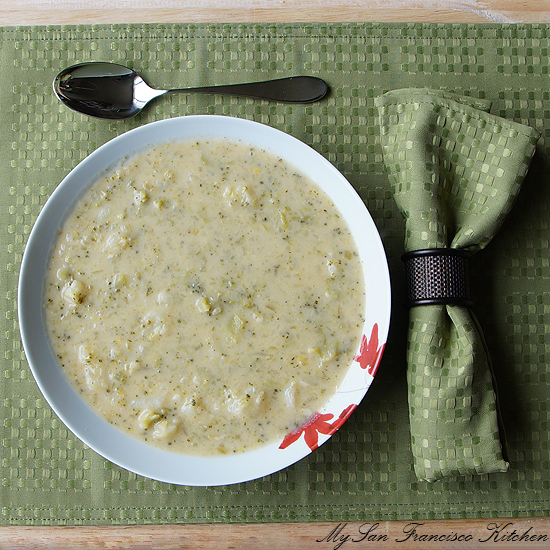 2 tbsp unsalted butter
½ onion
3 stalks of celery
¼ cup flour
2 large russet potatoes, peeled
1½ cups chopped broccoli
3 cups chicken broth
1 cup shredded cheddar cheese
2 cups milk
½ teaspoon pepper
¼ tsp paprika
Melt butter in a large stock pot.
Chop onion and celery by hand or in a food processor.
Add to the melted butter over medium heat. Stir occasionally for 7 minutes.
Peel and chop potatoes into small cubes (bite-sized).
Wash and chop broccoli in food processor or by hand in very small pieces.
Stir flour into onion and celery, then add 3 cups of chicken broth and bring to a boil.
Add potatoes, broccoli and seasonings and cover. Boil for 25 minutes or until potatoes are at desired tenderness.
Turn off heat and stir in milk and cheddar cheese.
Taste and add desired seasonings (you can try a wide variety, but if you are unsure what to add start with parsley!).
Makes 4 large servings