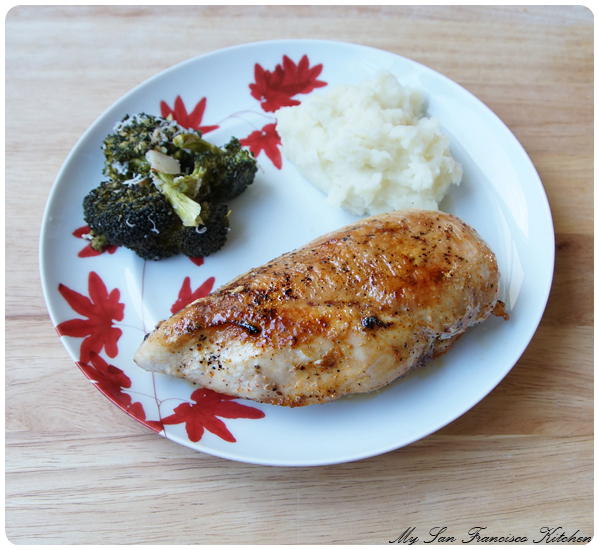 Prep time: 5 mins
Cook time: 14 mins
Total time: 19 mins
1 tsp salt
¼ tsp pepper
¼ tsp cayenne pepper
¼ tsp paprika
2 boneless, skinless chicken breasts
3 tablespoons olive oil
Add salt, pepper, cayenne pepper, and paprika to a shallow bowl and mix together with a whisk or fork.
Slice chicken breasts in half so you have four pieces and roll each one in the seasoning mixture, rubbing it evenly all around the chicken. (note: in the photo I decided not to cut my chicken breasts into smaller pieces and kept them whole)
Heat 3 tbsp olive oil in a skillet over medium high heat (do not let it get to the smoking point) and add chicken breasts once hot.
Fry each side for about 7 minutes, checking with a small incision from a knife in the center to ensure it is no longer pink. Juices should run clear when done.