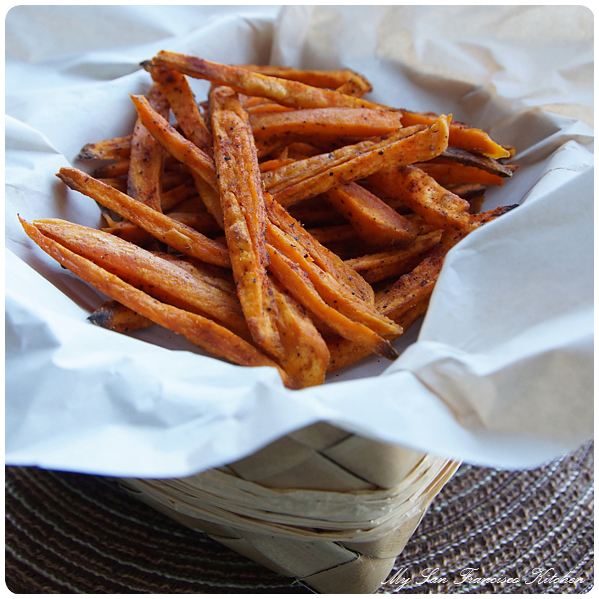 Prep time: 10 mins
Cook time: 20 mins
Total time: 30 mins
2 sweet potatoes
2 tbsp olive oil
Paprika
Garlic Salt or Powder
Cayenne Pepper
Preheat oven to 415 degrees F.
Wash and peel the sweet potatoes, then slice them into fries (if you have a mandolin slicer, this will work perfectly!).
Toss the fries into a large bowl and drizzle the olive oil over them.
Coat the fries in olive oil by using your hands (sorry, it gets a little messy here!).
Add as much of the seasonings as you would like, either in a large ziplock bag and shaking to coat or by alternating with mixing the fries with your hands in the bowl.
Line the fries up next to each other on a baking sheet (this will give you the best results as they will all cook evenly!) and sprinkle with more seasonings if desired.
Bake for 20-30 minutes, depending on how crispy you like them.
Carefully turn over halfway if you want them extra crispy.