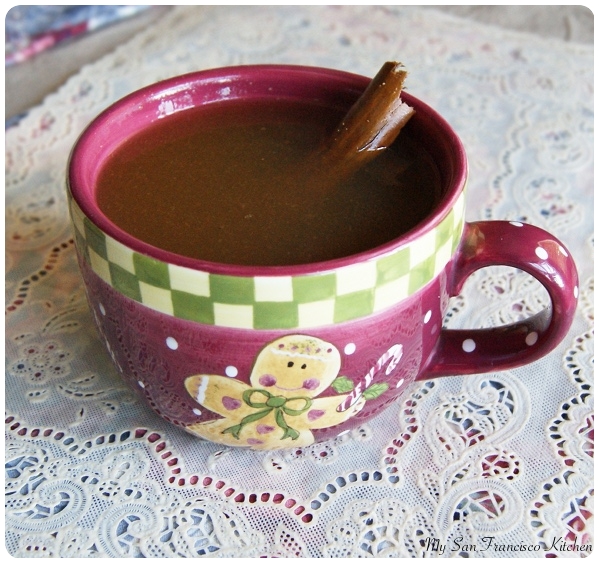 Prep time: 10 mins
Cook time: 3 hours
Total time: 3 hours 10 mins
1 gallon Apple Cider (from fresh apples)
1 orange
2½ tbsp whole cloves
2½ tbsp whole allspice
3 whole cinnamon sticks
Add the gallon of apple cider to a large crockpot and set on "high".
Wash and grate the peel of the orange into the crockpot, then slice the orange in circles and add to the crockpot.
Crush two cinnamon sticks and add together with the whole allspice and cloves.
Add the remaining cinnamon stick to the apple cider and cover.
Heat on high for 3 hours.
Use a small strainer to scoop out the seasonings before serving.
Makes 1 gallon apple cider
Recipe by
My San Francisco Kitchen
at https://www.mysanfranciscokitchen.com/moms-hot-apple-cider/