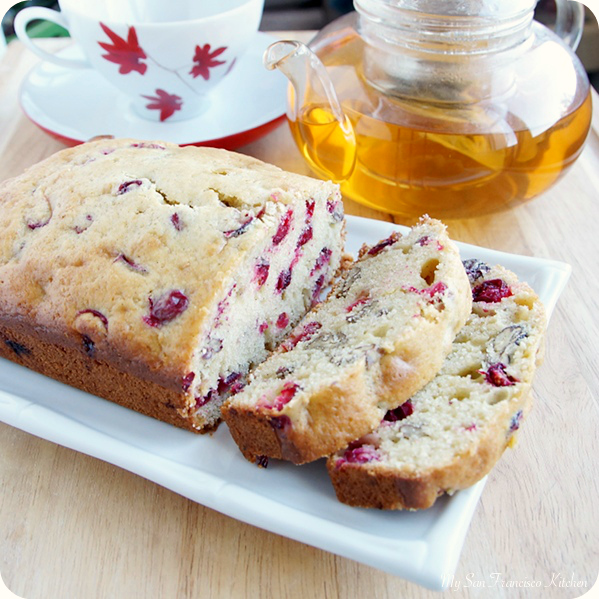 Prep time: 10 mins
Cook time: 50 mins
Total time: 1 hour
1 cup fresh cranberries, coarsely chopped
¾ cup granulated sugar
⅓ cup canola oil
¼ cup milk
1 tbsp orange juice
1 tsp vanilla extract
1 tsp freshly grated lemon peel
1 tsp cinnamon
2 eggs
1½ cups all-purpose flour
2 tsp baking powder
½ tsp salt
½ cup coarsely chopped walnuts
Preheat oven to 350 degrees F.
Add cranberries, sugar, oil, milk, orange juice, vanilla, lemon peel, cinnamon and eggs to a mixing bowl and stir well with a wooden spoon.
Whisk the flour, baking powder and salt together in a separate bowl and then slowly mix into the batter.
Stir well until all ingredients are well blended.
Stir in the walnuts.
Grease a 9x5 inch loaf pan and pour in the batter.
Bake 45-50 minutes, until a toothpick comes out clean and the top is slightly golden brown and firm to the touch.
Cool for about 10 minutes before transferring to a wire cooling rack.
Makes 1 loaf