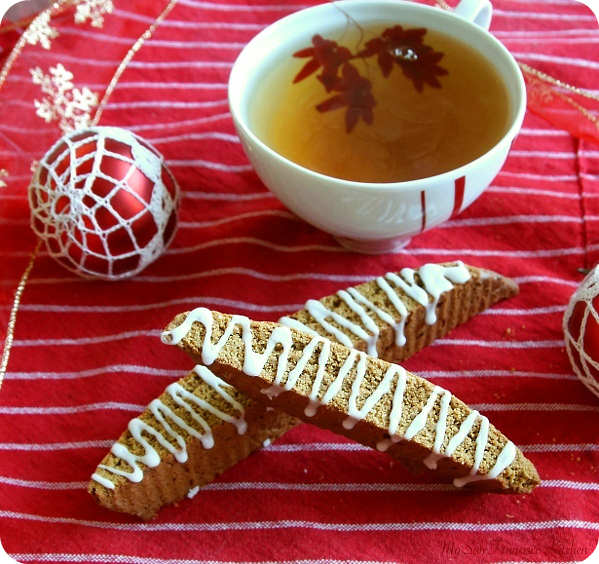 Prep time: 20 mins
Cook time: 40 mins
Total time: 1 hour
¼ cup unsalted butter, at room temperature
¼ cup granulated sugar
2 tbsp brown sugar
½ tbsp ground ginger
¼ tsp ground cinnamon
¼ tsp ground nutmeg
¼ tsp ground cloves
1 egg
1½ tbsp molasses
1¼ cups all-purpose flour
1 tsp baking powder
1 tbsp milk
Frosting
½ cup confectioners' sugar
1 tbsp milk
Preheat oven to 350 degrees F.
Using a standalone mixer, cream the butter and sugar together with a paddle attachment (can also use electric hand mixer).
Add the egg, followed by the molasses and spices while beating on low speed.
Add the baking powder, followed by the flour a little at a time while beating on low speed.
Once the ingredients are combined, use a spatula to transfer the dough to an ungreased baking sheet.
Form a flattened rectangle, about ½ inch thick, in the center of the baking sheet. Tip: wet your fingers with water while working with the dough to keep it from sticking to your hands!
Spread the tbsp of milk evenly over the top and place in the oven.
Bake for 20 minutes, then remove from the oven and cool for 10.
Reduce the oven temperature to 325 degrees F.
Slice the rectangle diagonally until you have 6 biscotti.
Turn the biscotti over onto one of the inner sides and bake at 325 degrees F for 10 minutes.
Turn the biscotti over onto the other side and bake for 8 minutes. Alternatively, you can turn the oven off at this point and let them "dry" in the oven until they reach your desired texture (I prefer mine a little bit soft, but some people like biscotti very hard).
Remove from the oven and let them cool for a few minutes before transferring to a cooling rack or plate.
In the meantime, stir the milk and confectioners' sugar together to make the frosting. You can add more milk/sugar to reach a consistency that works for you-it should not be too runny, or too thick.
Add the frosting to a plastic ziplock bag and cut a small hole in the corner.
Drizzle the frosting over the biscotti, and let set for 15 minutes before serving.
Makes 6 biscotti