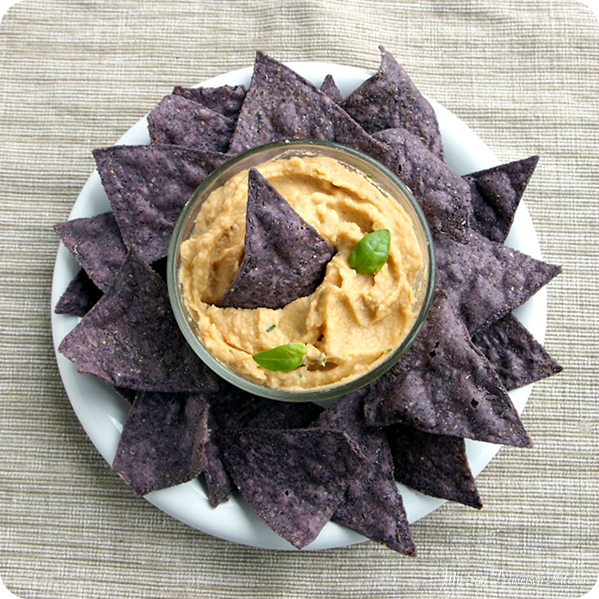 Prep time: 10 mins
Total time: 10 mins
1 can garbanzo beans (14oz)
2 cloves garlic, minced
2 tbsp tahini (or ground toasted sesame seeds)
2 tbsp olive oil
4 tbsp fresh lemon juice
2 tbsp freshly chopped basil leaves
1 Roma tomato, chopped
¼ tsp paprika
Pinch of salt
Add the garlic, olive oil, salt and tahini to a food processor or Magic Bullet with the flat blade attachment and grind up until creamy.
Note: you can substitute toasted sesame seeds for tahini.
Add garbanzo beans, lemon juice, basil, tomato and paprika and continue to mix until everything is well blended and creamy (about 5 minutes).
Serve chilled with vegetables or chips.
Makes 1 cup