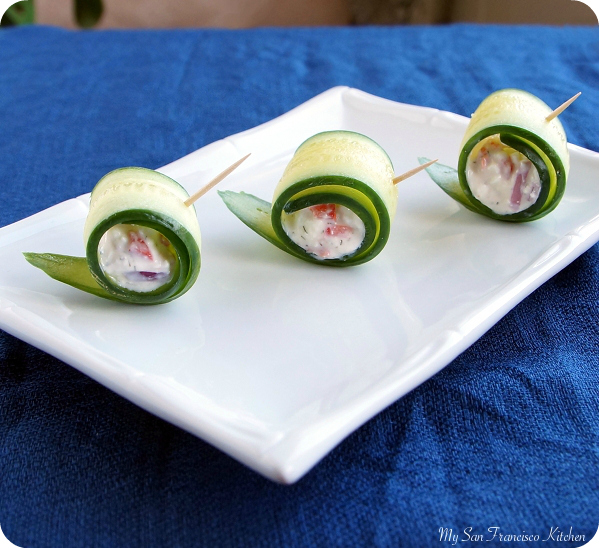 Prep time: 15 mins
Total time: 15 mins
1 organic cucumber
⅓ cup light feta cheese, crumbled
2 tbsp plain yogurt
1½ tbsp finely chopped red bell pepper
½ tsp finely chopped red onion
1 tsp fresh lemon juice
1 tsp fresh or dried dill
Pinch of pepper
Toothpicks
In a small bowl, combine feta cheese and yogurt by smashing with a fork.
Stir in remaining ingredients and chill in the refrigerator while preparing the cucumber slices.
Use a mandolin slicer on ⅛" thickness (or less), or a vegetable peeler, and make thin slices from the cucumber. Place on a paper towel to absorb excess liquid.
Add 1 tbsp filling to the top ¼ of the cucumber and roll up.
Place a toothpick from top to bottom to hold in place.
Serve chilled.
Makes 8 rolls