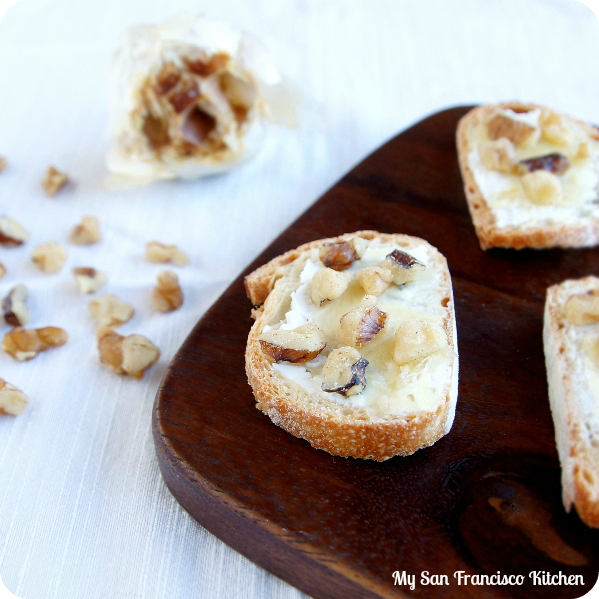 Prep time: 10 mins
Cook time: 30 mins
Total time: 40 mins
1 thin baguette, thinly sliced (I used Italian)
1 head of garlic
1 tbsp olive oil
4 tbsp spreadable goat cheese
½ cup chopped walnuts
Preheat oven to 400 degrees F.
Chop ¼ inch off of the top (pointy part) of the garlic head, and drizzle olive oil over the garlic, letting it seep in.
Wrap the garlic in aluminum foil and bake for about 30 minutes.
Toast the baguette slices (you can put them in the same oven while the garlic is baking to save energy, or toast them in a toaster oven) until the edges turn golden brown and they are crispy.
Spread the goat cheese over the baguette slices.
Use a butterknife to remove the garlic spread from each clove and spread over the baguette slices.
Top with chopped walnuts and serve warm.
Makes 16 crostini