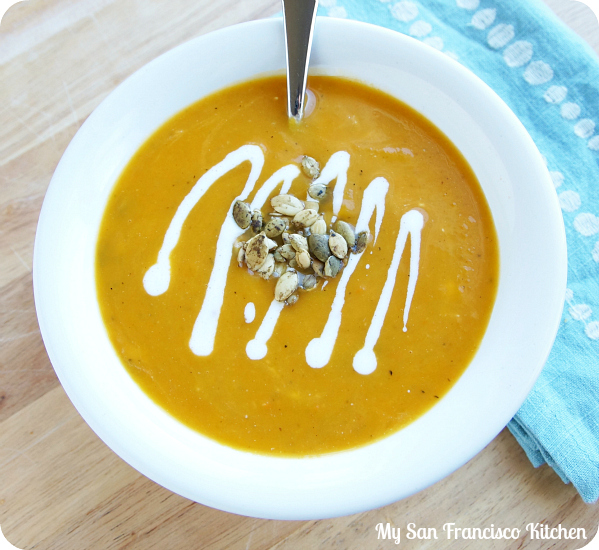 Prep time: 15 mins
Cook time: 32 mins
Total time: 47 mins
4½ cups cubed butternut squash (2 lbs)
2 tbsp olive oil
½ onion, chopped
2 garlic cloves, chopped
2 medium carrots, chopped
1 tbsp chopped jalapeño
½ tsp cumin
½ tsp black pepper
2½ cups chicken broth
¼ cup half-and-half
¼ cup NatureBox smokey pumpkin seeds, for topping (www.naturebox.com)
Heat oil in a large pot over medium heat.
Add onions and garlic, and sauté for 7 minutes uncovered while stirring occasionally.
Add carrots, jalapeño and butternut squash and stir.
Add cumin and black pepper, then the chicken broth.
Cover and bring to a boil, then reduce the heat to medium and cook for 25 minutes.
Use an immersion blender to purée, or transfer to a blender then back to the pot.
Stir in half-and-half and serve immediately.
Top with smokey pumpkin seeds.