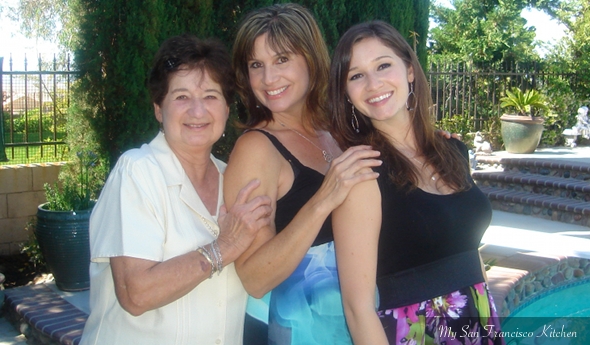 Cook time: 1 hour 30 mins
Total time: 25 hours 30 mins
2 cups sugar
1 cup butter or margarine
3 cups of water
1 lb raisins
2 cups of fruit mix
4 cups sifted flour
2½ tsp baking soda
½ tsp salt
1 tsp cinnamon
1 tsp all spice
2 tsp baking powder
½ tsp cloves
3 beaten eggs
Preheat oven to 275 ºF.
In a large pot, combine sugar, butter, water, raisins, and fruit mix.
Bring to a boil. Reduce to low heat and let simmer for 5 minutes.
Cool overnight.
Sift flour, baking soda, salt, baking powder, and spices together.
Add alternately with eggs to raisin mixture.
Pour into foil-lined & greased loaf pans until ⅔ full.
Bake at 275 ºF for 1 hour and 30 minutes.
Test by sticking toothpick in center (ready if toothpick comes out clean).
Remove from oven and brush twice generously with brandy, once while hot and once when cool.
Makes 4 small and 2 medium cakes
Recipe by
My San Francisco Kitchen
at https://www.mysanfranciscokitchen.com/grandmas-fruit-cake-recipe/