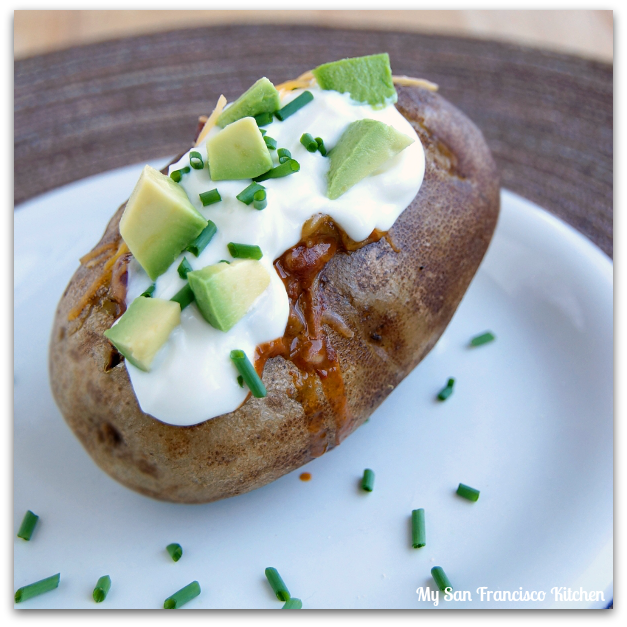 Prep time: 5 mins
Cook time: 1 hour 30 mins
Total time: 1 hour 35 mins
2 large potatoes
2 tbsp olive oil
1 can vegetarian chili (or your favorite homemade recipe!)
1 ripe avocado, pitted and diced
2 tbsp shredded cheddar cheese
¼ cup sour cream
1 tbsp chopped fresh chives
Preheat oven to 350 degrees F.
Wash and dry potatoes, then rub with olive oil.
Using a fork, pierce holes into the potatoes in multiple places.
Wrap each potato in aluminum foil and bake in the oven for 1h 30min.
Once done, heat chili in a saucepan over low heat, then use a knife cut open the potato.
Squeeze the sides in to open the potato more, forming a bowl.
Add the chili, then top with cheese, sour cream, chopped avocado and chives.
Recipe by
My San Francisco Kitchen
at https://www.mysanfranciscokitchen.com/chili-baked-potatoes/