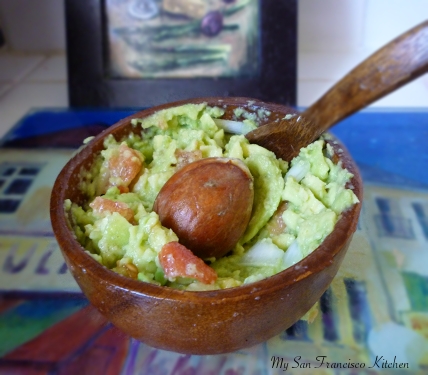 2 avocados
¼ cup diced onion
1 roma tomato, diced
¼ tsp salt
1½ tbsp fresh cilantro
½ tsp minced garlic
1 tbsp lime juice
Remove skin and pits from avocados, then mash well in a bowl with a fork.
Mix in onion, tomatoes, cilantro, garlic, and salt.
Mix in lime juice.
Place pit in center and refrigerate until ready to serve.