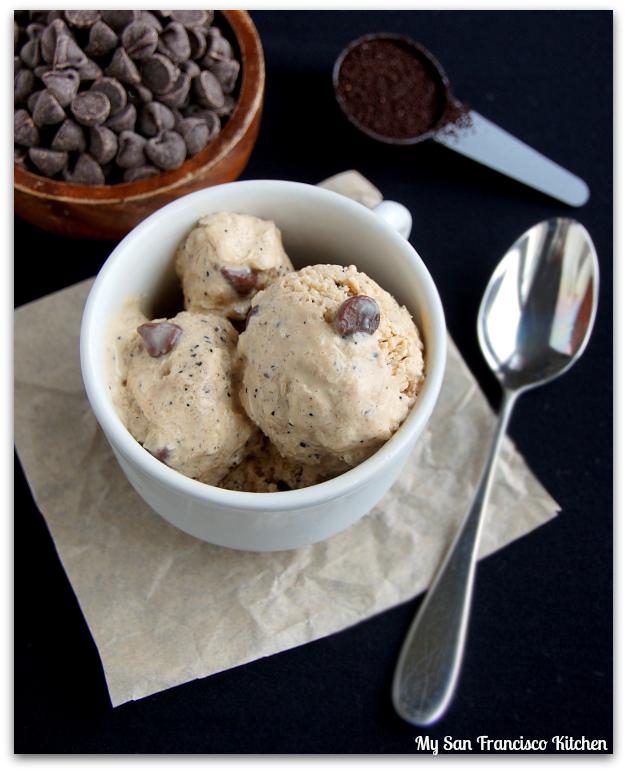 Prep time: 15 mins
Total time: 15 mins
1 cup espresso or strongly brewed coffee
1 cup whole milk Greek yogurt
½ cup half and half
⅔ cup sugar
1 tbsp coffee grounds
Pinch of salt
½ cup semi-sweet chocolate chips (minis work the best)
In a bowl, whisk all ingredients together (you can also use an electric mixer or blender).
Pour into a freezer-safe bowl and seal.
Freeze for 30 minutes, then open and drop chocolate chips in a few at a time.
Reseal and freeze for at least 4 hours.
Let stand 30 minutes just prior to serving.