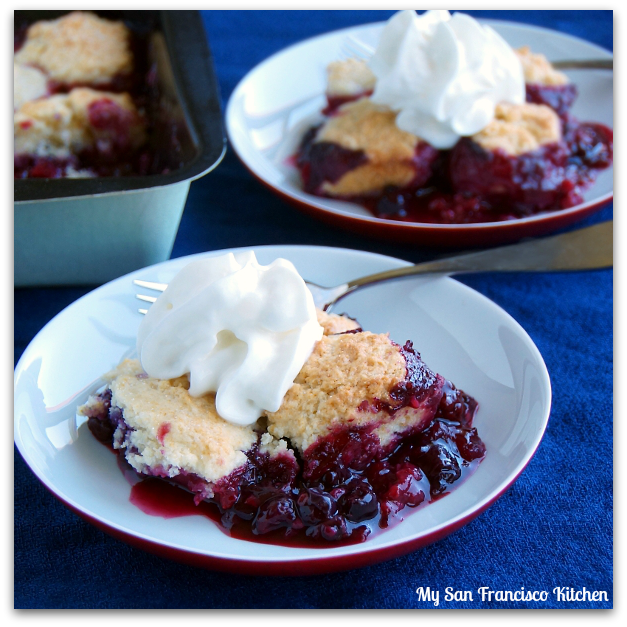 Prep time: 20 mins
Cook time: 30 mins
Total time: 50 mins
1 cup chopped strawberries
½ cup raspberries
½ cup blackberries
1 cup blueberries
3 tbsp cornstarch
¼ cup granulated sugar
Topping
½ cup sugar
5 tbsp chilled butter, cubed
1¼ cup flour
1 tsp baking powder
½ tsp salt
⅓ cup milk
2 tbsp orange juice
Preheat oven to 375 degrees F.
In a mixing bowl, combine the cornstarch, sugar and berries with a spoon. Set aside.
In a separate mixing bowl or food processor, add sugar, butter, flour, baking powder, and salt.
Use a pastry blender to form coarse crumbs, or pulse in a food processor.
Slowly add milk and orange juice, about 1 tbsp at a time, and stir with a fork.
Once all liquid is added, the dough should hold together nicely.
Pour the berries into a 8x8-inch baking pan and spoon the dough over it, forming any shape you want.
Bake for 30 minutes, until bubbly and crust is golden brown.
Sprinkle with sugar just after removing from the oven if desired.
Let cool, then serve warm with vanilla ice cream or whipped topping.