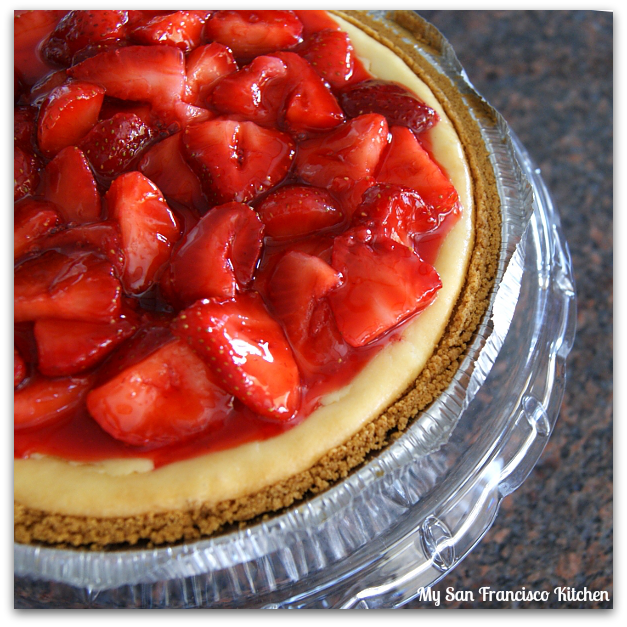 White Chocolate Cheesecake
Prep time: 25 mins
Cook time: 45 mins
Total time: 1 hour 10 mins
1 9-inch graham cracker pie crust
8 Baker's white chocolate squares
2 8oz packages of cream cheese
½ cup sugar
½ tsp vanilla extract
2 eggs
Strawberries for topping
Preheat oven to 325 degrees F.
Add chocolate squares to a double boiler, small crockpot, or in a microwave-safe bowl and melt.
Add cream cheese, sugar, and vanilla to a bowl and beat together until just blended.
Add the eggs and mix until just blended. Do not overbeat the batter or this will introduce air bubbles and cause the cheesecake to crack.
Stir in the melted white chocolate by hand using a spatula, then transfer the batter to the pie crust shell.
Bake for 45 minutes, then turn the oven off and allow the cheesecake to cool in the oven for 1 hour.
Remove from the oven and cool for another hour.
Top with fresh strawberries or strawberry puree.
Recipe by
My San Francisco Kitchen
at https://www.mysanfranciscokitchen.com/white-chocolate-cheesecake/