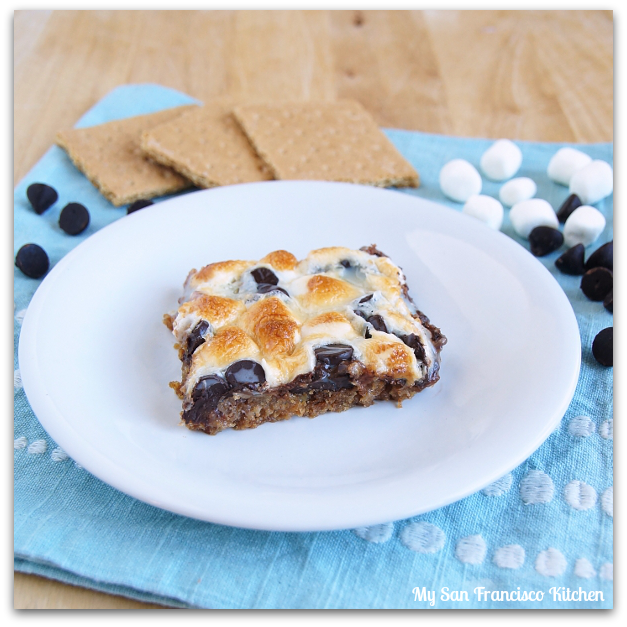 Prep time: 1 hour 30 mins
Cook time: 25 mins
Total time: 1 hour 55 mins
½ cup butter or margarine
3 cups graham cracker crumbs
1½ cups mini marshmallows
1 cup semi sweet chocolate chips
10 oz sweetened condensed milk
Preheat oven to 350 degrees F.
Melt butter and add to a 9x13-inch baking pan along with the graham cracker crumbs. Mix and press down with a fork to form the crust.
Top with marshmallows and chocolate chips.
Drizzle the condensed milk over the top.
Bake for 25 minutes, until bubbly.
Cool for 15 minutes, then chill for 1 hour before cutting into squares.
Makes 12 bars
Recipe by
My San Francisco Kitchen
at https://www.mysanfranciscokitchen.com/smore-bars/