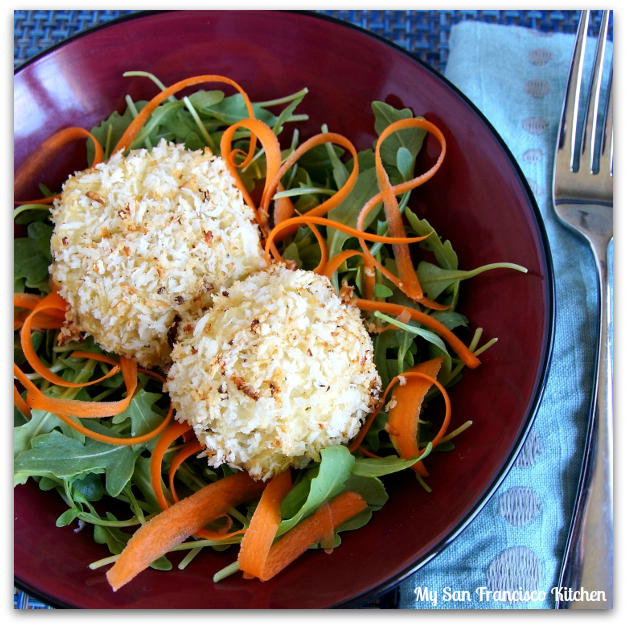 Prep time: 45 mins
Cook time: 25 mins
Total time: 1 hour 10 mins
3 cups cauliflower florets
1 russet potato, peeled and quartered
2 tbsp olive oil
½ yellow onion
2 eggs
½ cup shredded white cheddar cheese (or fontina, gruyere...)
1 tsp thyme
½ tsp salt
½ tsp black pepper
½ cup shredded Parmigiano-Reggiano cheese
1 cup panko breadcrumbs
Preheat oven to 400 degrees F.
Place potatoes and cauliflower on a baking sheet and drizzle with olive oil.
Bake for 30 minutes.
Transfer to a food processor, along with onion, and pulse until chopped very well.
Scrape mixture to a mixing bowl and add eggs, white cheddar cheese, thyme, salt and pepper. Mix well with a spoon.
In a shallow bowl, mix the Parmigiano-Reggiano cheese and panko.
Use you hands to form cakes and dip each side in the breadcrumb mixture, carefully.
Place onto a greased baking sheet.
Bake for 25 minutes, until slightly browned.
Makes 16 cakes
Recipe by
My San Francisco Kitchen
at https://www.mysanfranciscokitchen.com/cauliflower-cakes/