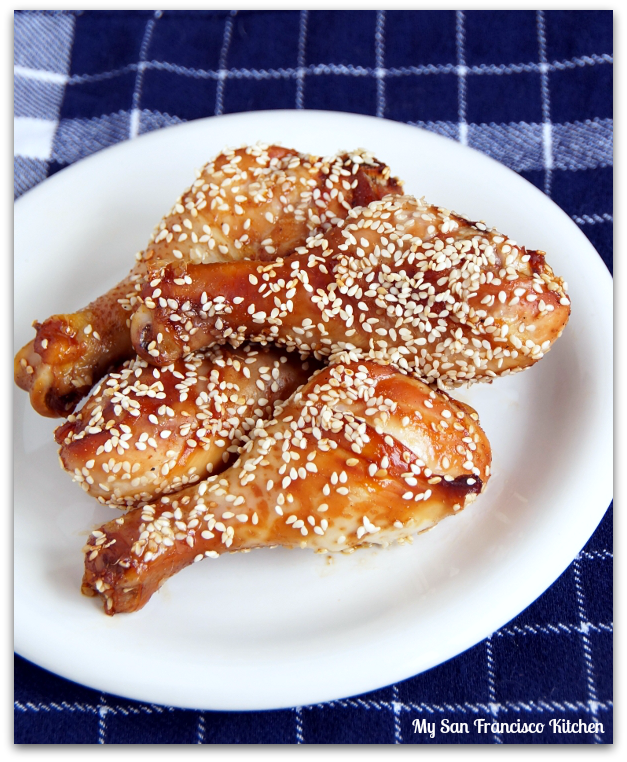 Prep time: 4 hours
Cook time: 1 hour
Total time: 5 hours
1 lb skin-on chicken drumsticks
¼ cup soy sauce
2 tbsp brown sugar
1 tbsp ginger
3 cloves garlic, minced
½ tsp black pepper
2 tbsp sesame seeds
Add soy sauce, brown sugar, ginger, garlic and pepper to a 9x11-inch baking dish and mix well.
Set the chicken in the baking dish, sprinkle with sesame seeds and refrigerate for at least 4 hours (best if overnight). Turn once while marinating, adding more sesame seeds if needed.
Preheat oven to 350 degrees F.
In the meantime, remove the chicken from the refrigerator.
Bake for 1 hour.
Makes about 5 drumsticks