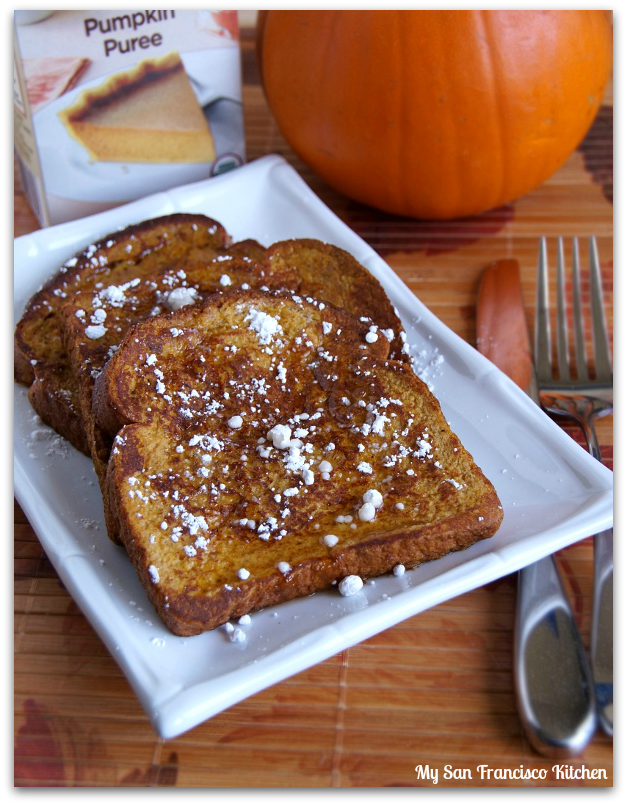 Prep time: 10 mins
Cook time: 32 mins
Total time: 42 mins
2 eggs
1 tbsp cinnamon
½ cup Pacific Foods Organic Pumpkin Puree
¼ cup milk
8 slices whole wheat bread
1 tbsp sugar
Powdered sugar for topping
Beat the egg, cinnamon, sugar, pumpkin puree and milk together in a shallow bowl.
Heat a greased skillet over medium heat.
Dip both sides of the bread slices in the batter, gently shaking out excess batter back into the bowl.
Cook each side of the toast on the skillet until golden brown, about 2-3 minutes per side.
Makes 8 pieces