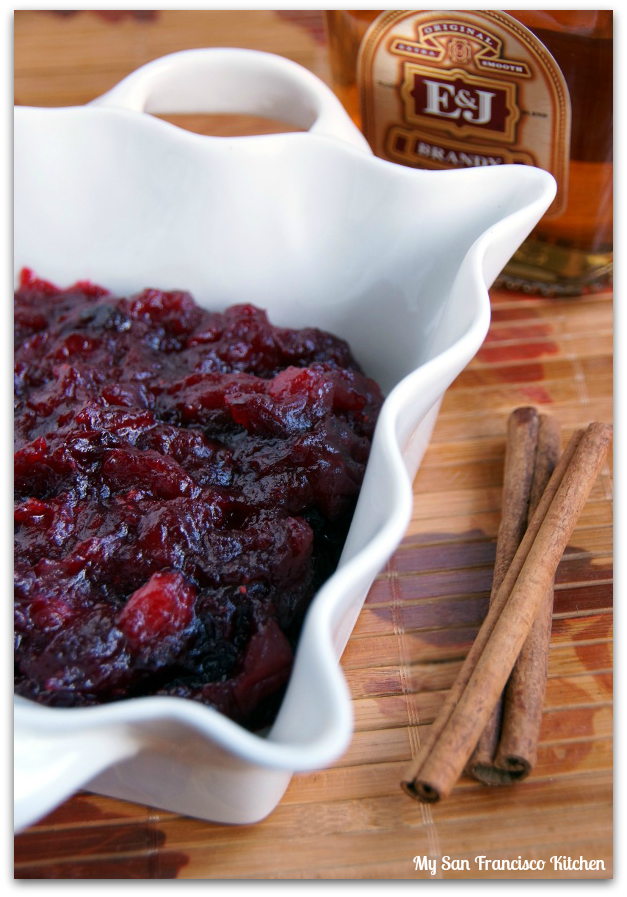 Prep time: 5 mins
Cook time: 15 mins
Total time: 20 mins
8-oz fresh organic cranberries
2 tbsp water
⅔ cup granulated sugar
1 orange peel
½ cinnamon stick
2 tbsp brandy
Add cranberries and water to a saucepot over low heat.
Add the sugar, orange peel and cinnamon stick, and continue to heat on low for 10 minutes, stirring occasionally.
Turn up the heat to medium for 5 minutes and stir.
If most of the cranberries have burst, turn off the heat and stir in the brandy.
Cool to room temperature before serving.
Makes ~2 cups