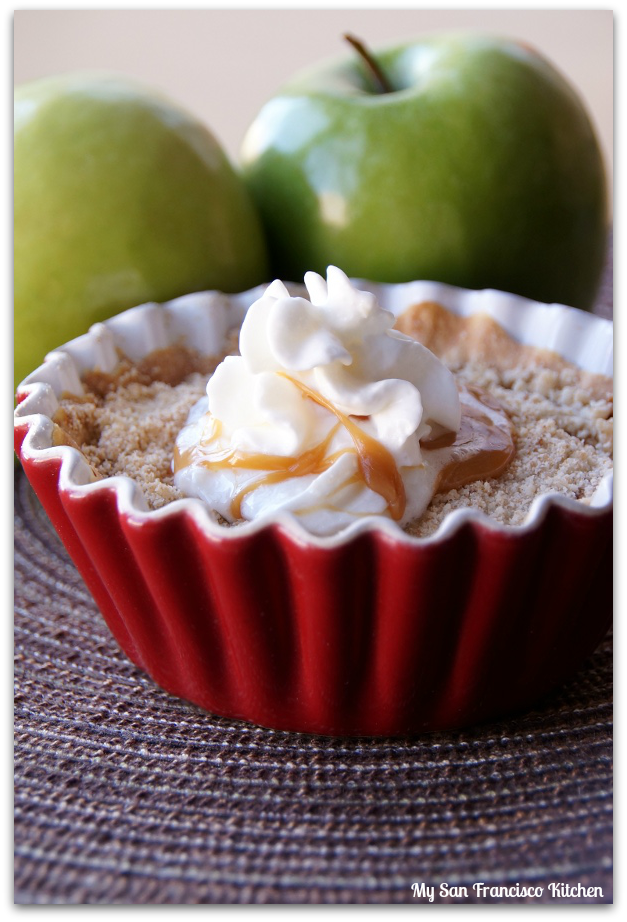 Prep time: 1 hour
Cook time: 25 mins
Total time: 1 hour 25 mins
Crust
2 cups all-purpose flour
¼ tsp salt
12 tbsp Organic Valley butter, cubed and chilled
Filling
2 tbsp cornstarch
2 tbsp apple juice
1 cup sugar
4 tbsp Organic Valley butter
12 granny smith apples, peeled and sliced
¼ cup almond liqueur (optional)
1 tsp cinnamon
⅛ tsp cardamom
⅛ tsp cloves
1 tsp vanilla extract
Topping:
½ cup Organic Valley butter, cubed and chilled
1 cup flour
½ cup brown sugar
Combine flour and salt in a large bowl and cut in butter using a pastry blender or fork until crumbly.
Wrap dough in plastic wrap and chill for 30 minutes.
To make the topping, add topping ingredients to a large bowl and cut with a pastry blender or fork until crumbly. Set aside.
Preheat oven to 375 degrees F.
Whisk together cornstarch and apple juice and set aside.
Melt butter in a small pot over medium heat and add sugar. Stir for 7 minutes, and continue to cook until sugar caramelizes.
Add apple slices to a bowl and coat with spices.
Add the apple slices and cook for 8 minutes, stirring occasionally.
Add vanilla and cornstarch mixture and stir 2 minutes. Let cool.
Roll dough to four 7-inch, ⅛-inch thick rounds and press half into four greased 5-inch pie plates.
Divide the filling among the four pies and top with crumbly topping.
Bake for 25 minutes, until golden brown.
Serve cool or warm with caramel topping.
Makes 4 mini pies
Recipe by
My San Francisco Kitchen
at https://www.mysanfranciscokitchen.com/mini-caramel-apple-pie/