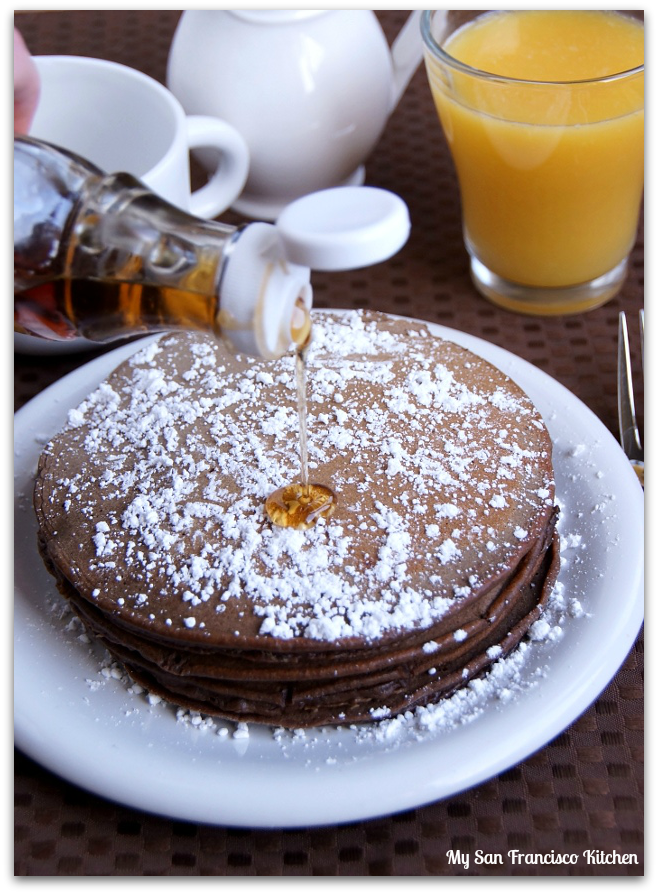 Prep time: 5 mins
Cook time: 15 mins
Total time: 20 mins
1 tbsp butter, melted
1 cup milk
1 egg
1 cup all-purpose flour
5 tbsp unsweetened cocoa powder
¼ cup granulated sugar
½ tsp salt
½ tsp baking soda
Confectioners' sugar for garnish
Add all ingredients to a blender and blend well.
Heat a non-stick skillet over medium heat (can melt a little bit of butter to grease if desired).
Pour the pancake batter onto the skillet until you get the desired size pancake.
Cook until bubbles pop and form holes, then flip (about 1 minute per side).
Serve warm.
Makes 6 pancakes