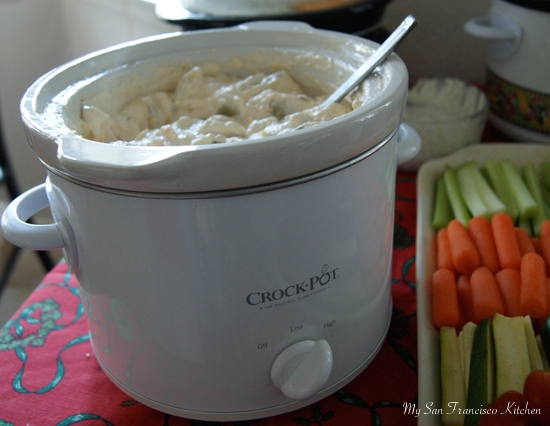 2 14 oz canned artichoke bottoms
2 8 oz packages of cream cheese
2 4 oz cans of green chiles
1 cup mayonnaise
1 cup cheddar cheese, shredded
1 cup jack cheese, shredded
Add artichoke bottoms and cream cheese to a large crock pot.
Cover and set to high to allow cream cheese to melt for 20 minutes.
Stir and add green chiles, mayonnaise, and cheeses.
Stir everything together, cover, and set to the low setting to keep warm.
Serve with tortilla chips or slices of french bread.