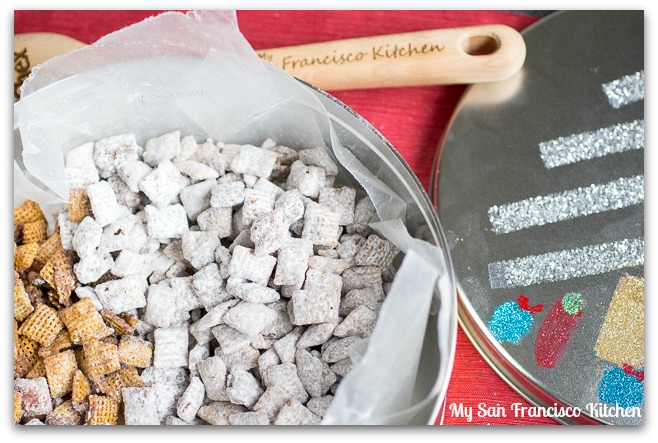 Prep time: 10 mins
Total time: 10 mins
9 cups Chex™ Corn Cereal (1 box)
1 cup semi-sweet chocolate chips
½ cup Hershey's Candy Cane Kisses
¼ cup butter
1 tsp vanilla
1½ cups powdered sugar
Crushed candy cane pieces for topping (optional)
In a 1-quart microwavable bowl, melt the chocolate chips, candy cane kisses, and butter together. Stir well, then stir in vanilla.
Pour the cereal into a large bowl, and stir the melted chocolate mixture into the cereal with a wooden spoon until completely coated.
Transfer the coated cereal to a large plastic ziplock bag and add the powdered sugar.
Seal the bag and shake well.
Spread onto wax paper to cool, then store in an airtight container.