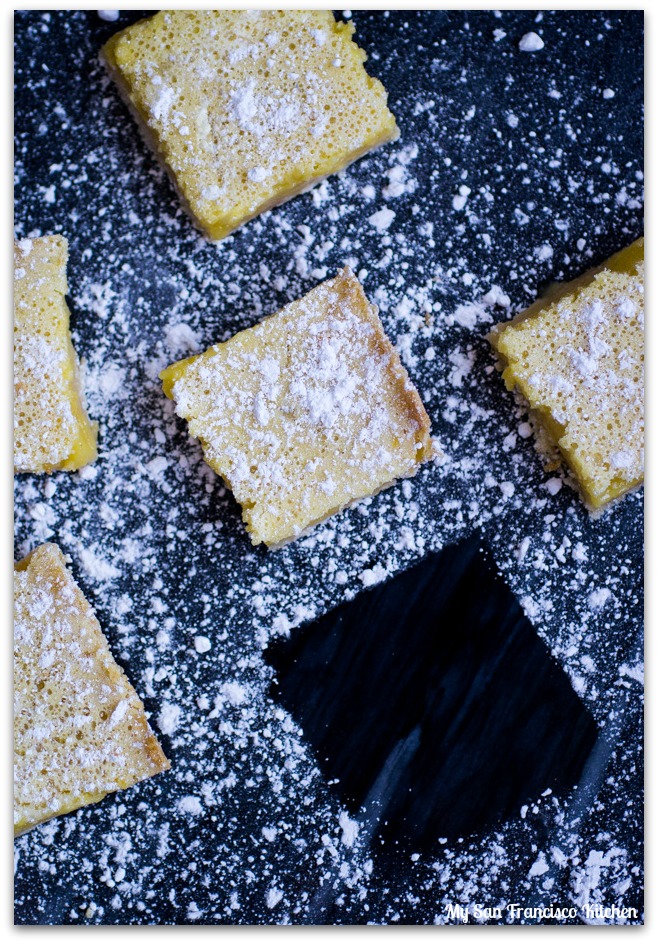 Prep time: 10 mins
Cook time: 50 mins
Total time: 1 hour
Crust
6 tbsp butter, room temperature
1 cup all-purpose flour
2 tbsp brown sugar
¼ cup confectioners' sugar
Pinch of salt
Filling
2 eggs
1 egg yolk
¾ cup granulated sugar
½ cup fresh-squeezed lemon juice (about 3 lemons)
1 tsp lemon zest
3 tbsp flour
Preheat the oven to 350 degrees F.
Grease an 8x8 baking dish.
Add all crust ingredients to a stand mixer and mix with paddle attachment until crumbly.
Press the crust into the baking dish and bake for 20 minutes.
Remove the baking dish from the oven and decrease the heat to 300 degrees F.
Add the filling ingredients to the cleaned mixing bowl and beat together until well blended.
Pour the filling over the crust and bake for 30 minutes.
Let cool, then sprinkle confectioners' sugar over the top.
Keep refrigerated.
Makes 9 bars