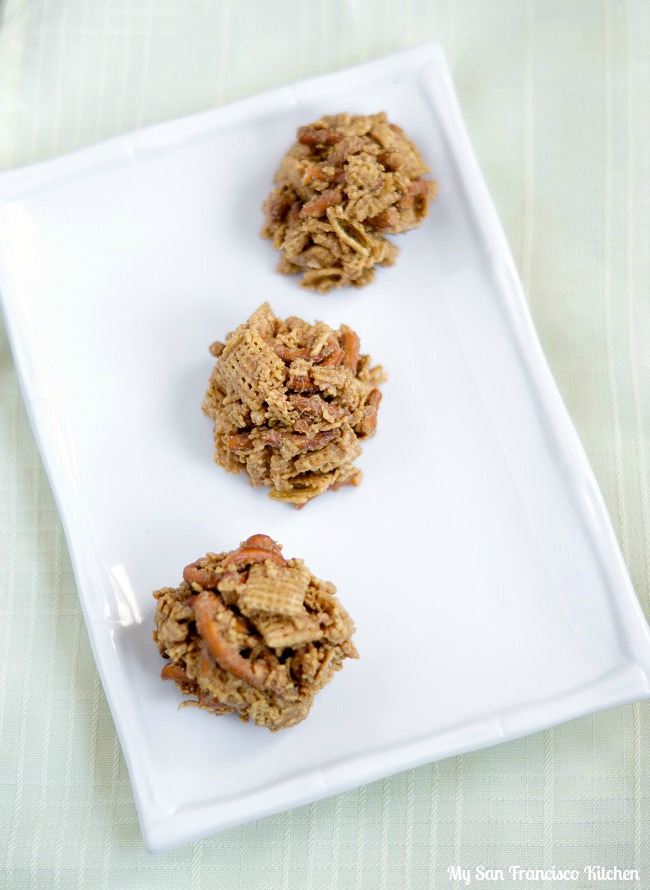 Prep time: 10 mins
Total time: 10 mins
3 cups Chex corn cereal
1 cup creamy or chunky peanut butter
½ cup chopped pretzel twists
⅓ cup honey
Melt the peanut butter in the microwave for 30 seconds and stir.
Add all ingredients to a large mixing bowl and mix together with a wooden spoon.
Test the snack mix and add more honey if desired.
Chill in the refrigerator for 30 minutes, then form balls with your hands and chill for another 2 hours.
Makes 12 balls