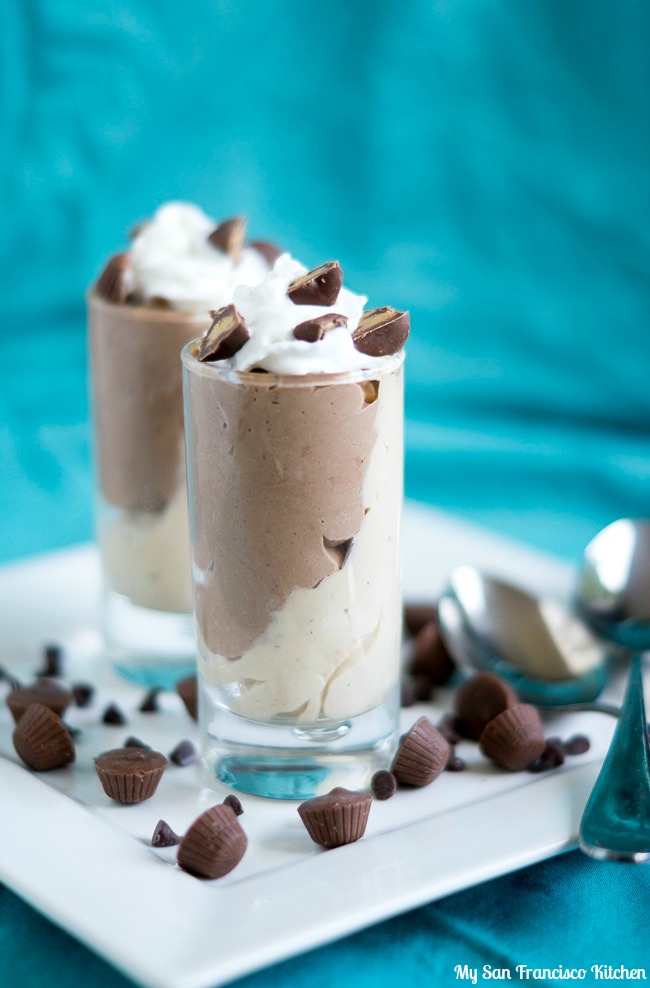 Prep time: 15 mins
Total time: 15 mins
1 12oz package silken tofu
½ cup peanut butter
⅓ cup + 2 tbsp powdered sugar
2 tbsp unsweetened cocoa powder
2 tbsp semi-sweet chocolate chips, melted (optional)
Whipped cream for topping
Mini peanut butter cups for topping
Add the tofu, peanut butter and ⅓ cup powdered sugar to a blender or food processor and blend until smooth.
Remove half and spoon into glasses so they are half full.
Add the cocoa powder and 2 tbsp powdered sugar to the remaining half and blend. Optional: stir in 2 tbsp chocolate chips (melted) for a richer chocolate taste.
Top the peanut butter mousse with the chocolate mousse and chill for 30 minutes.
Top with whipped cream and mini peanut butter cups.
Makes 2 cups mousse