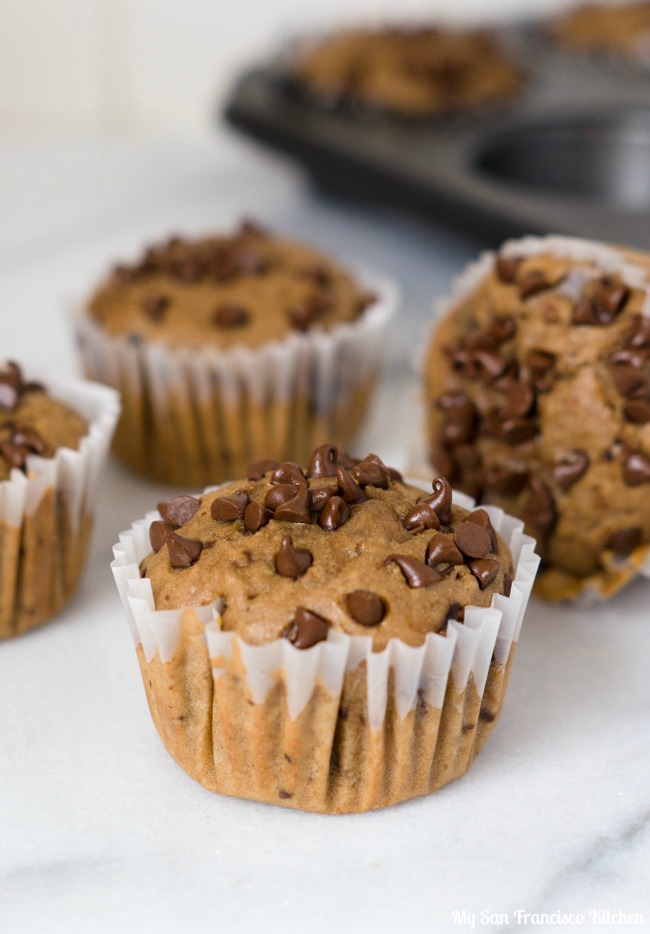 Prep time: 10 mins
Cook time: 15 mins
Total time: 25 mins
½ cup unsalted butter, melted
1 egg
2 cups all-purpose flour
¾ cup sugar
2 and ½ tsp baking powder
½ tsp salt
1 cup milk
2 tbsp Folgers instant coffee
1 tsp vanilla extract
½ cup mini semisweet chocolate chips
Preheat the oven to 375 degrees F.
Add all ingredients except for the chocolate chips to a mixing bowl and stir with a wooden spoon until well combined.
Spoon the batter into a paper-lined muffin pan, filling each liner ¾ full.
Top with chocolate chips and bake in the oven for 15-20 minutes. Test with a toothpick and remove from the oven when it comes out clean.
Makes 12 muffins