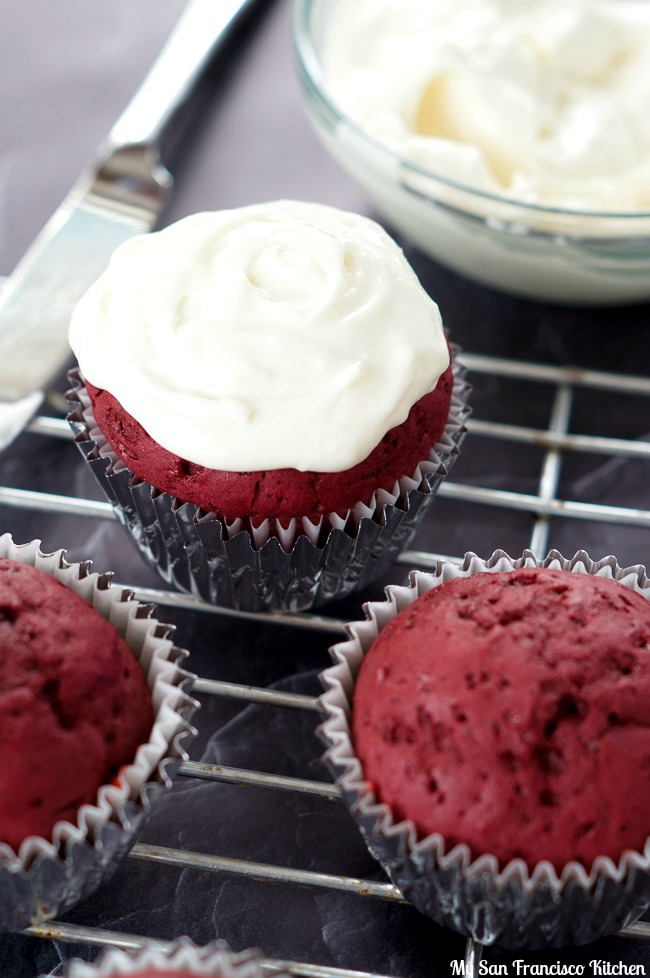 Prep time: 15 mins
Cook time: 18 mins
Total time: 33 mins
2 medium-sized beets, boiled, peeled and chopped
⅔ cup nonfat buttermilk
1½ tsp vanilla extract
2 cups all-purpose flour
¼ cup unsweetened cocoa powder
2 tsp baking powder
½ tsp salt
1 cup granulated sugar
¼ cup canola oil
¼ cup butter, softened
2 large eggs
Preheat oven to 350 degrees F.
Add the beet, buttermilk and vanilla to a blender or food processor and purée.
Combine the butter, oil and sugar in a mixing bowl using an electric mixer.
In a separate bowl, whisk the flour, cocoa, baking powder and salt together.
Add the eggs to the butter mixture, then alternate adding the flour mixture and the beet mixture until well combined.
Fill a muffin tin lined with cupcake liners ¾ full.
Bake in the oven for 18 minutes.
Cool before frosting.
Makes 12 cupcakes