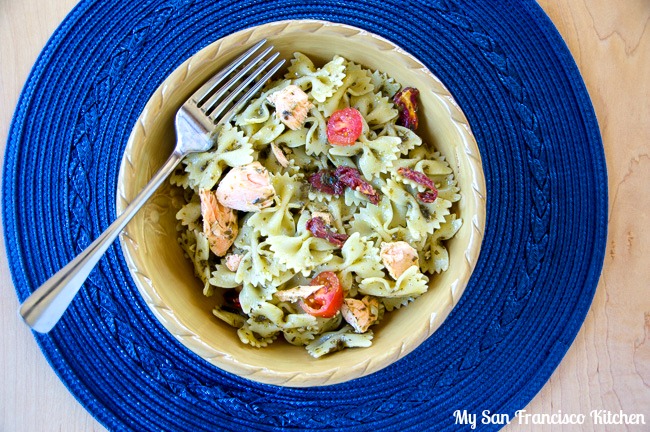 Prep time: 5 mins
Cook time: 15 mins
Total time: 20 mins
1 jar Barilla Pesto Sauce
1 box Barilla Farfalle
1 salmon fillet
1 tbsp olive oil
½ cup sun-dried tomatoes
½ cup sliced cherry tomatoes
Salt and pepper, to taste
Cook the pasta according to package directions, then drain and add the pesto sauce and toss.
Cook the salmon fillet in a skillet with the olive oil over medium heat until done, then slice into bite-sized pieces.
Toss the tomatoes and salmon pieces into the pasta and serve warm or cold.
Makes 4 servings