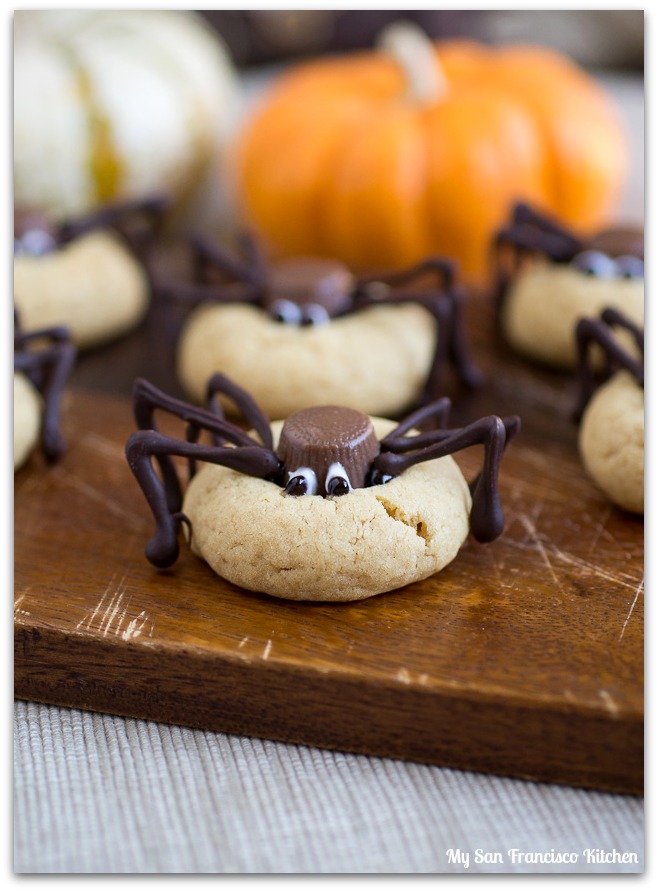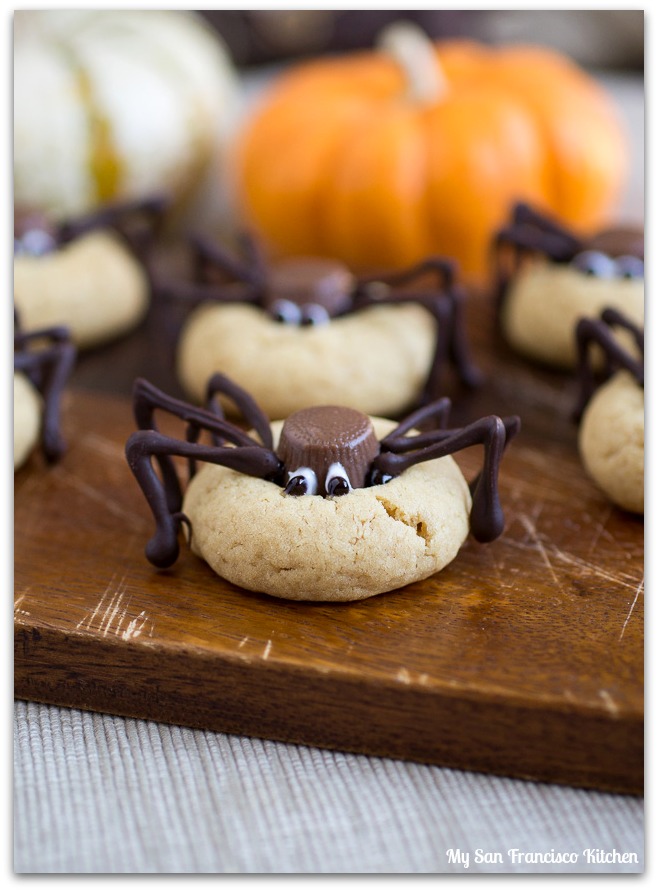 Boo! I have had Halloween fever this week. I can't believe Halloween is already next week! I baked these peanut butter blossom cookies and decided they would be even more fun with a spider on top. The spiders are just made from mini peanut butter cups and melted chocolate-drawn legs. You don't need anything fancy to make these Halloween cookies. For my spider legs, I used a ziplock bag once the melted chocolate was cool enough, and I cut a small hole in one of the corners. Allow the chocolate to re-harden in the refrigerator while your cookies are cooling.
I am in LOVE with my new lens! If you missed it on my instagram, I recently got a new macro lens from Fabi for my DSLR. I don't know how I have gone this long without it, but it was definitely worth the wait. Best present ever!
Now I want to know your favorite Halloween recipes! Post your best/favorite Halloween recipe below and I will re-pin to my Halloween board on Pinterest 🙂
I hope you have as much fun making these cookies as I did! Enjoy!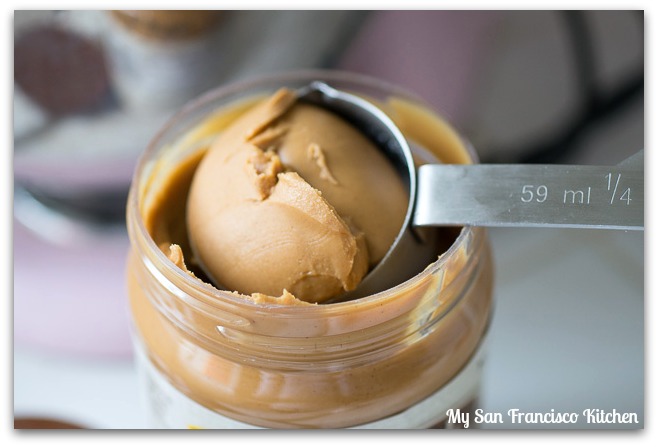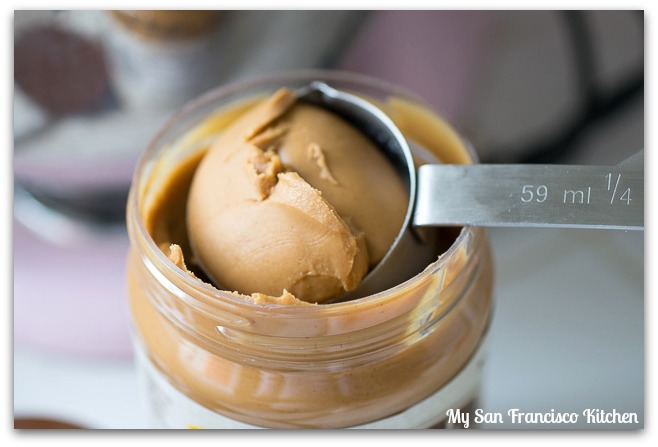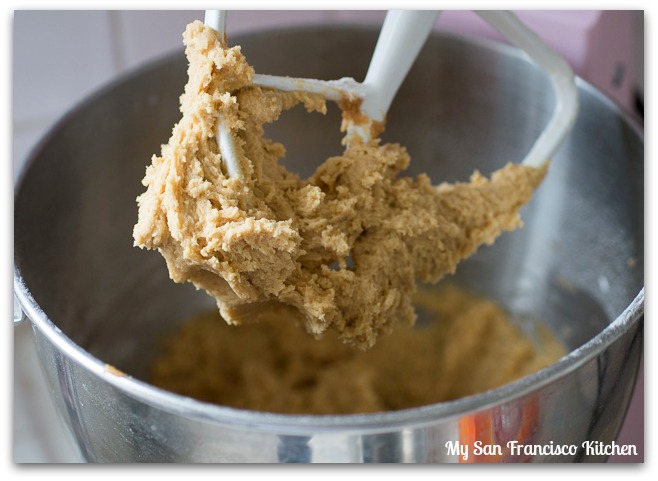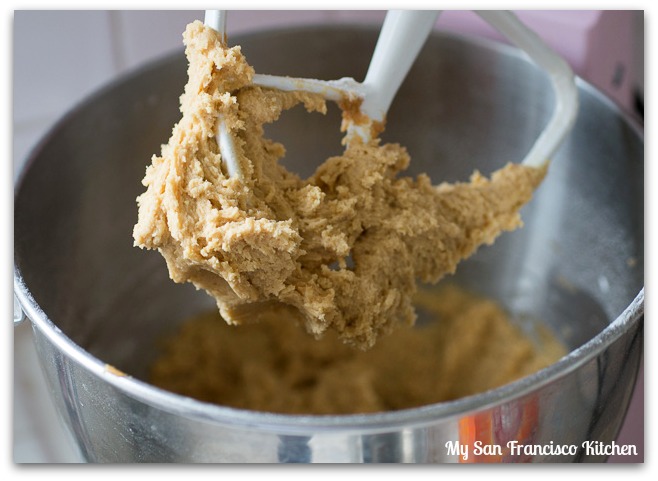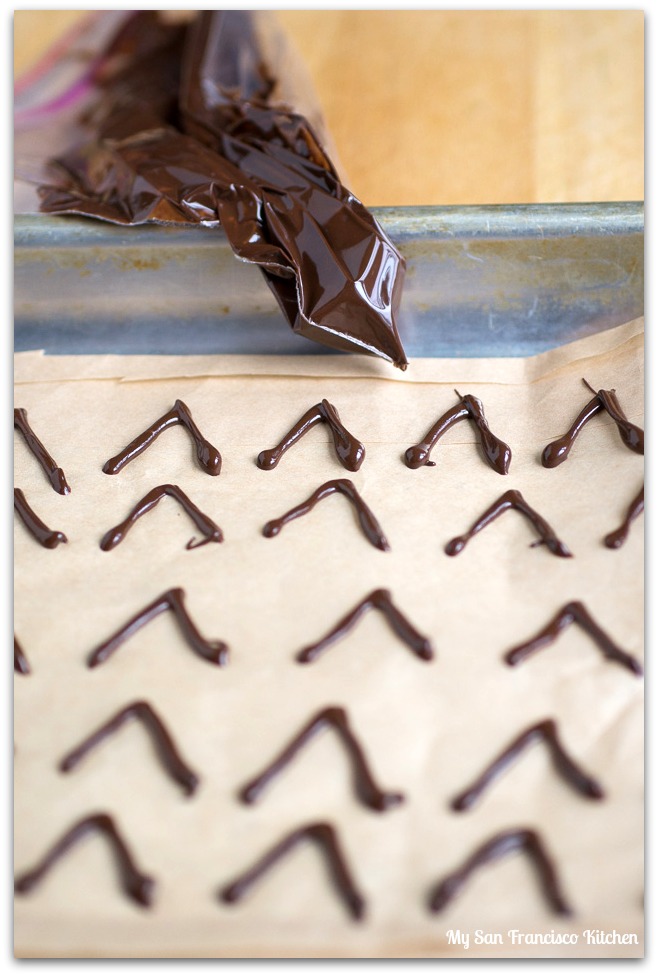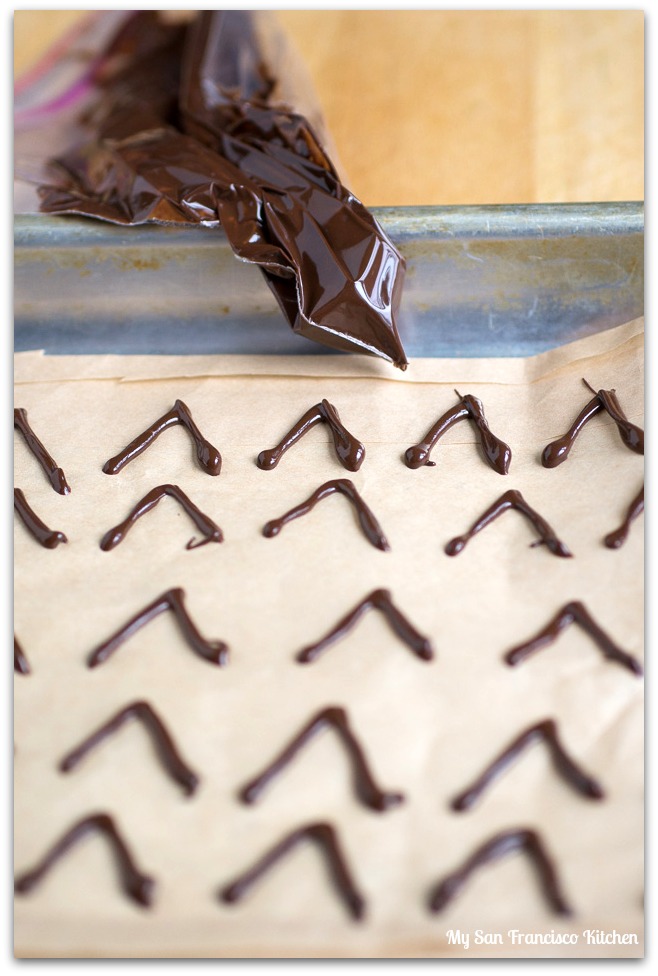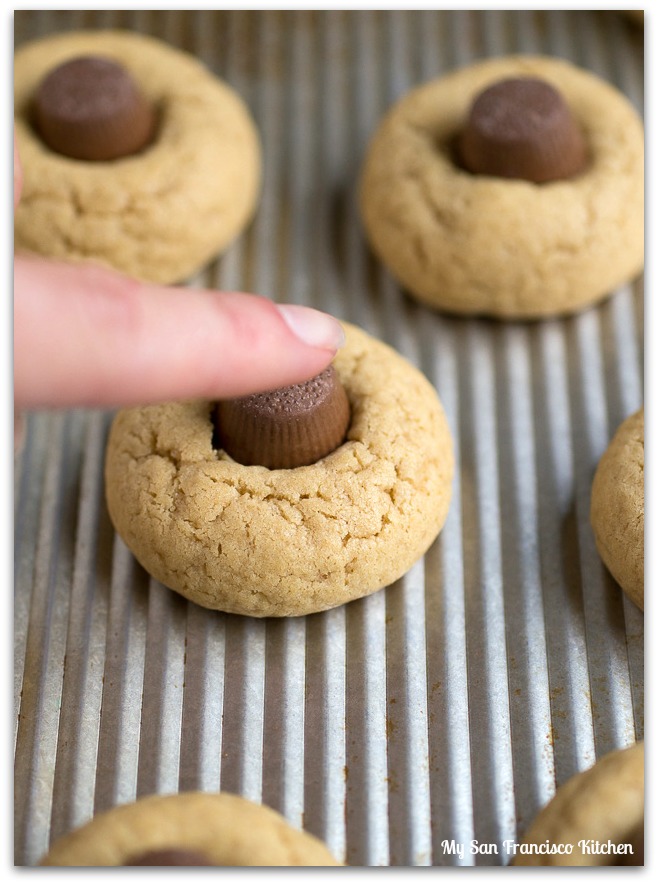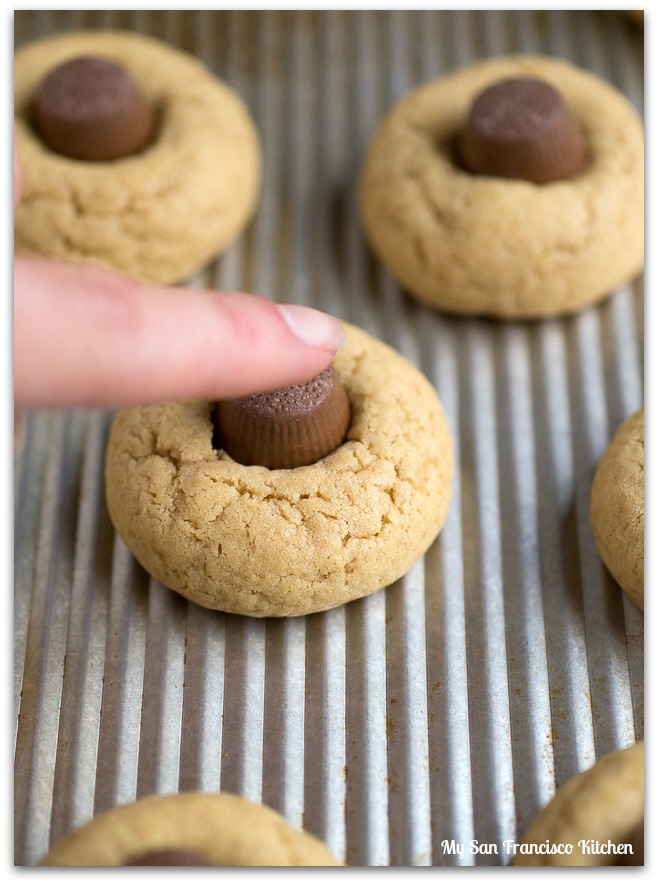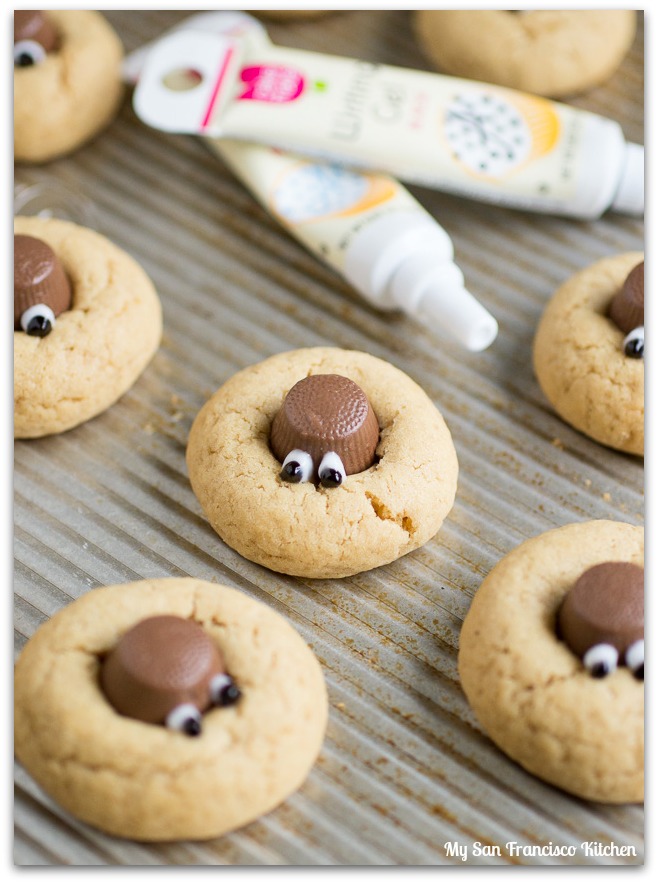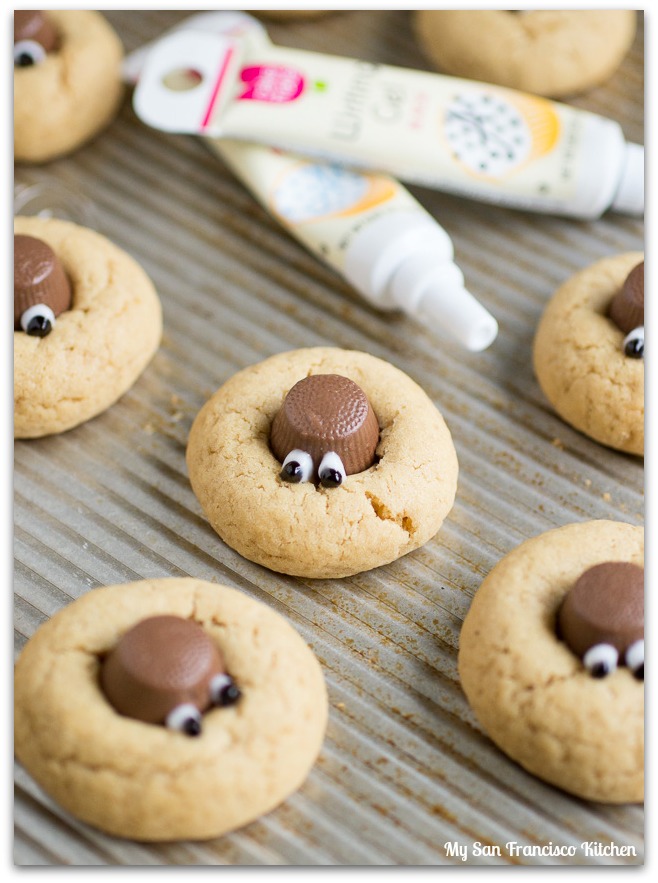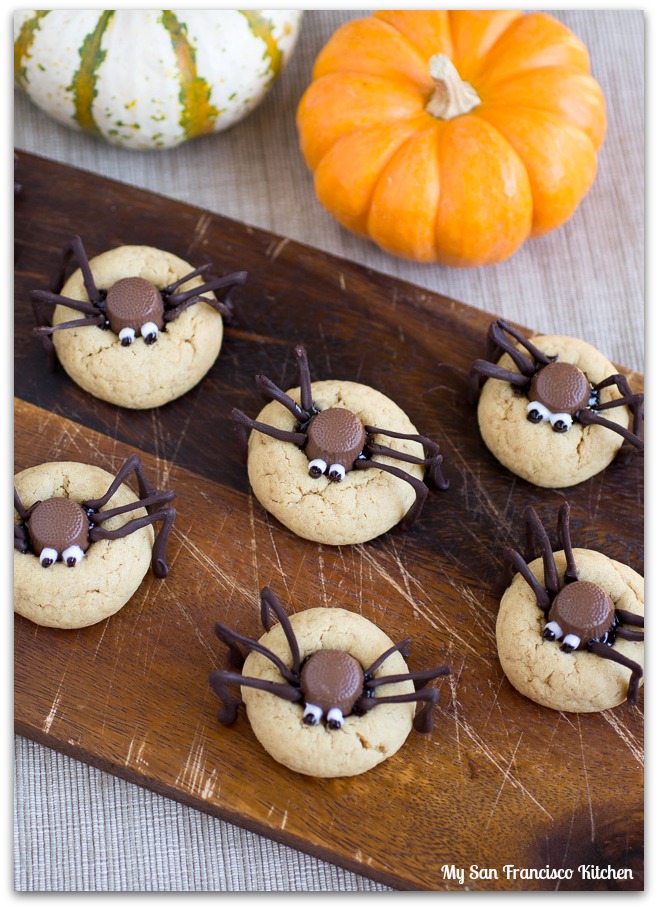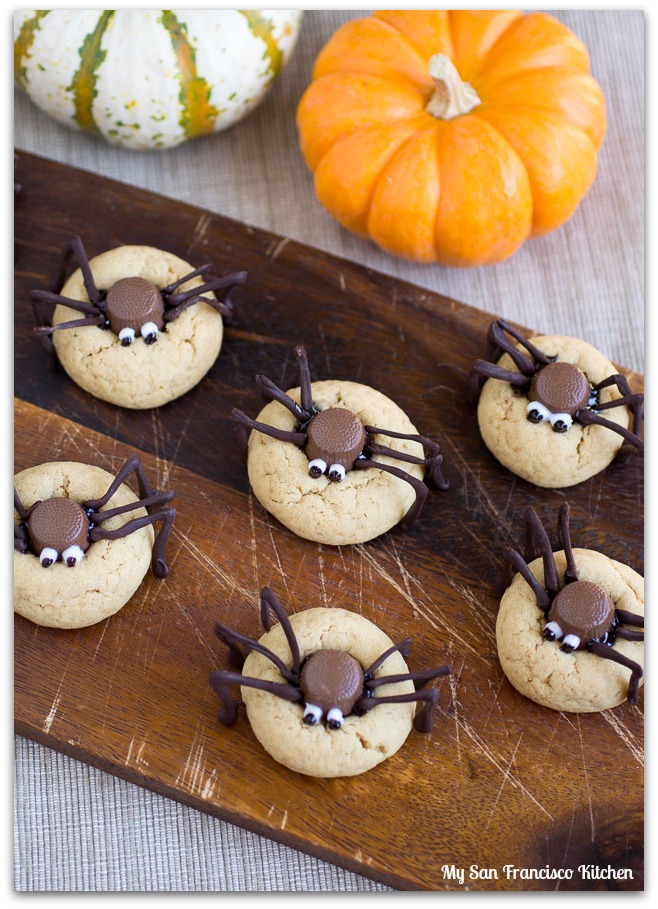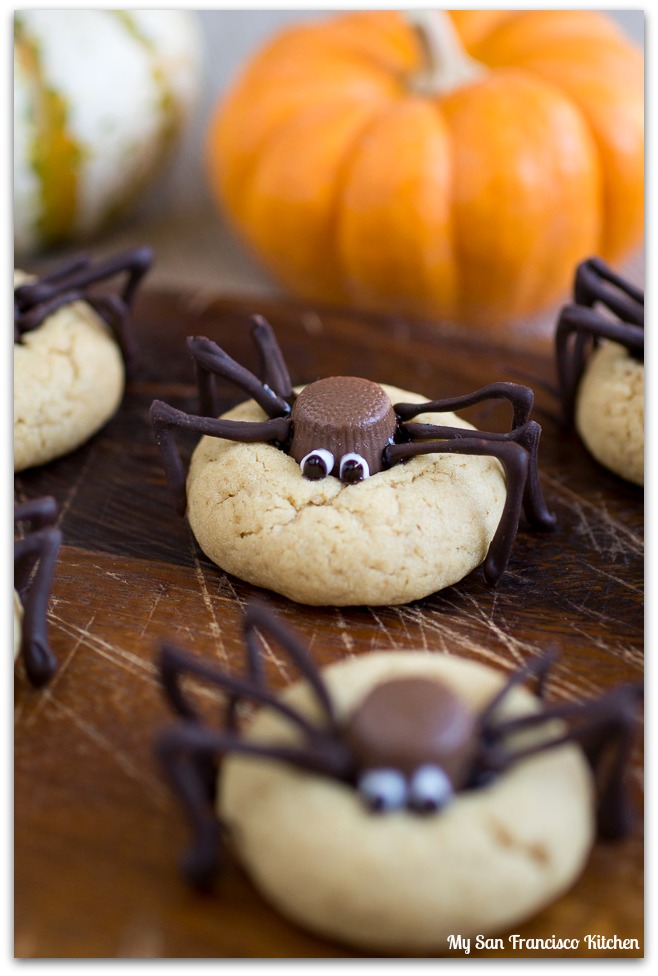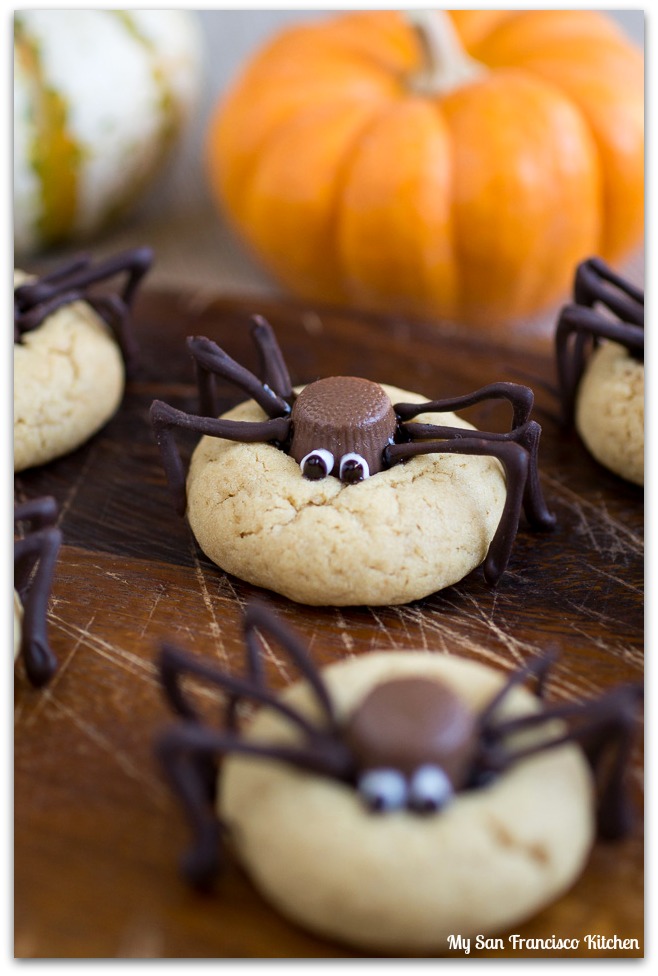 Peanut Butter Blossom Spiders
Prep time:
Cook time:
Total time:
Ingredients
1/4 cup unsalted butter, softened
1/4 cup firmly packed brown sugar
3 tbsp granulated sugar
1/4 cup creamy peanut butter
1 egg
1/2 tsp vanilla
1/8 tsp salt
3/4 cup + 2 tbsp all-purpose flour
1/2 tsp baking soda
20 mini peanut butter cups
1/4 cup semi-sweet chocolate chips
White and black cake writing gels
Instructions
Preheat oven to 375 degrees F.
In a standmixer fitted with paddle attachment (can also use hand mixer), cream together the butter, sugars, and peanut butter on medium speed.
Add the egg and vanilla and turn to low speed.
Add the salt, baking soda and flour and continue to mix until blended.
Chill in the refrigerator for 10 minutes.
Roll 1-inch balls of dough and set onto a baking sheet.
Bake the cookies for 8-10 minutes, then remove from the oven to cool.
Immediately press the mini peanut butter cups into the center of the cookies.
Melt the chocolate chips in a double boiler (or stainless steel bowl over boiling water). Stir and remove from heat.
Once cool enough, but still melted, transfer to a zip lock bag and cut a hole in the corner.
Draw the legs onto parchment paper and set in the refrigerator to harden.
Draw the eyes onto the peanut butter cups, and add the legs to the sides, using black gel to hold them.
Makes 20 cookies