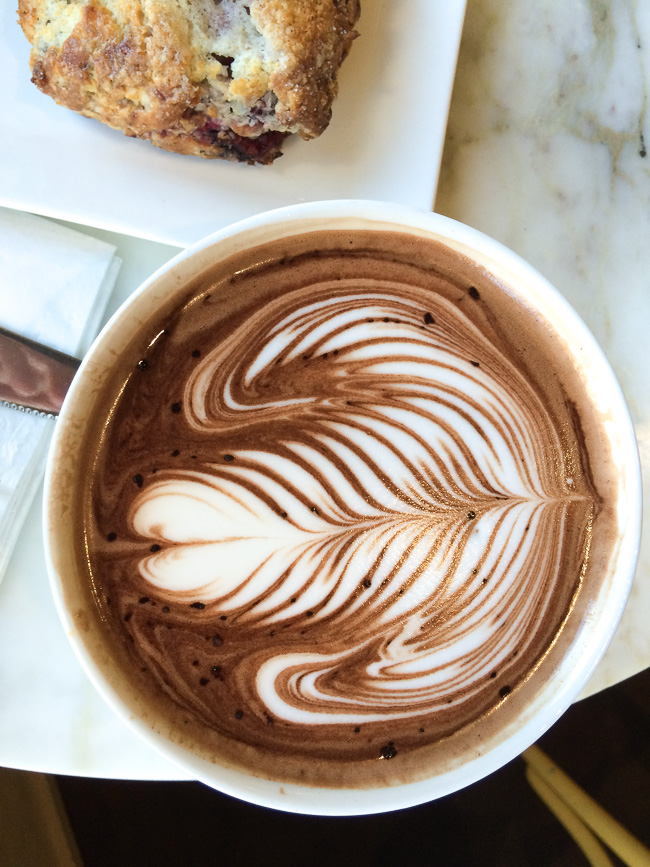 I have a new addiction.
It's bad. Verrrry bad.
My friend recently introduced me to this amazing bakery called b. patisserie in the lower Pacific Heights neighborhood of San Francisco, and I immediately fell in love with the pastries.
I love pastries. Until now, I only had one favorite pastry at a bakery sort of close by where I live in the city. One day, she brought me a variety of their Parisian and Viennese-style pastries, and I could not choose a favorite. They were all so good. OK, that is sort of a lie because there is one that I like a pinch more than the others…the chocolate banana almond croissant. Each bite makes you feel like you are in heaven. Pair it with a cup of coffee and there is nothing better in the world.
The founders, Belinda Leong and Michel Suas, have a lot of expertise in the pastry world – which really shows.  Both are highly respected in the industry.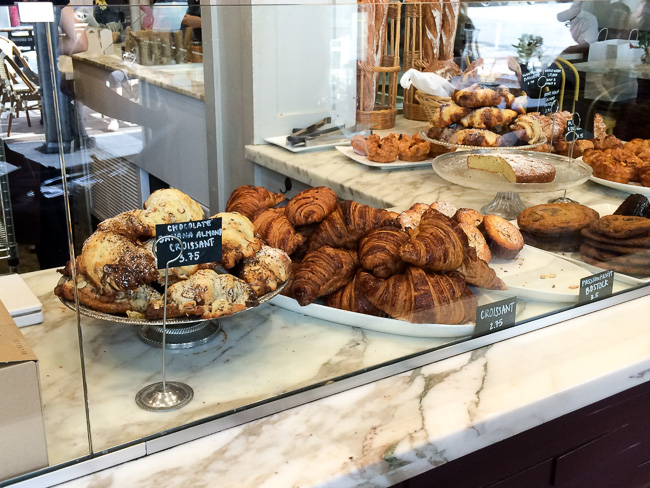 Last time we went I got a hot chocolate, not expecting anything special, and how it tasted blew my mind. It was so deliciously rich and creamy, but not so sweet…it was just perfect. They even made a pretty design on it for me!
We also tried the ham and cheese tartine, which was also very good. To end our visit, we tried a seasonal peach-filled croissant and a berry scone – both fresh and delicious.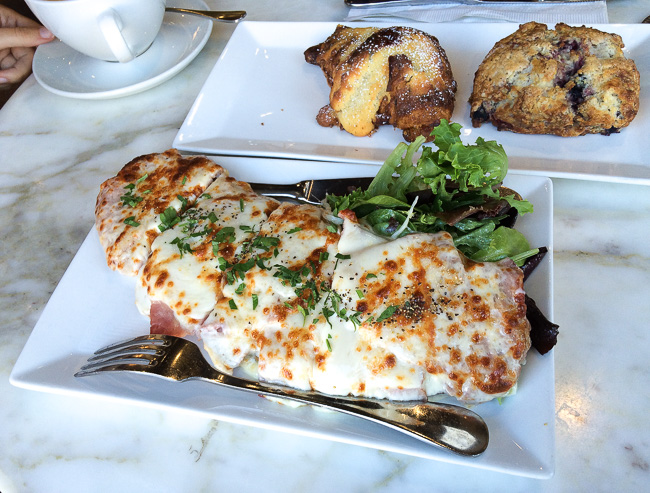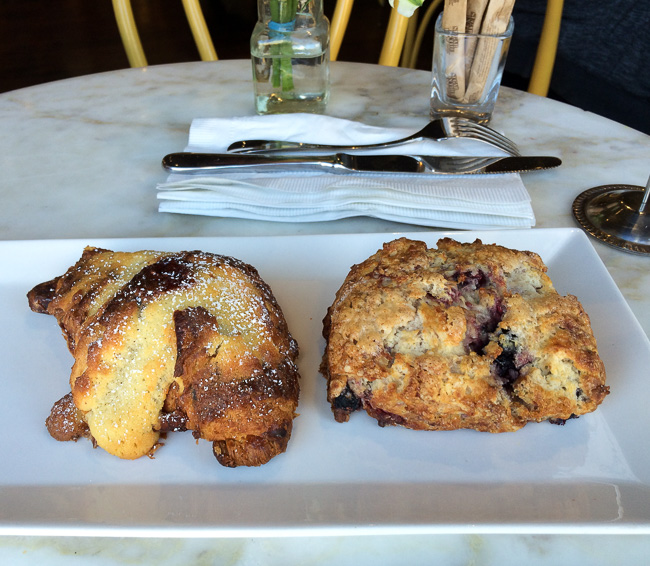 The challenging thing is that there is so much on their menu, and I think if I tried everything I would gain 10 pounds. I would love to try everything, though, so I am pacing myself 😉 If you want to drool over their menu, check it out. In addition to the tartines and pastries, they also have breads, cakes, mousse, tarts, and macarons. Everything is served right next to their open kitchen, where the employees are hard at work making more delicious pastries!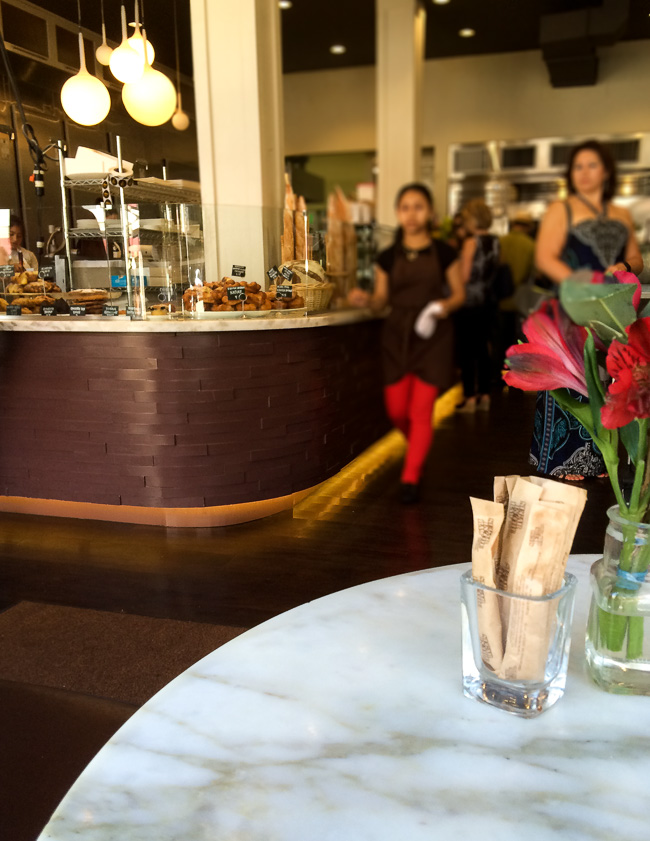 If you happen to be in San Francisco this weekend, this bakery is a must-stop-by. Just to warn you, there is frequently a line (although it goes by very fast) and rarely a table free without a wait. They have a cute little parklet outside that is perfect to sit and enjoy your pastries when the weather is nice.
It is a good thing I don't like too close to this bakery, or I would be there every day! It is my new favorite bakery in the city.