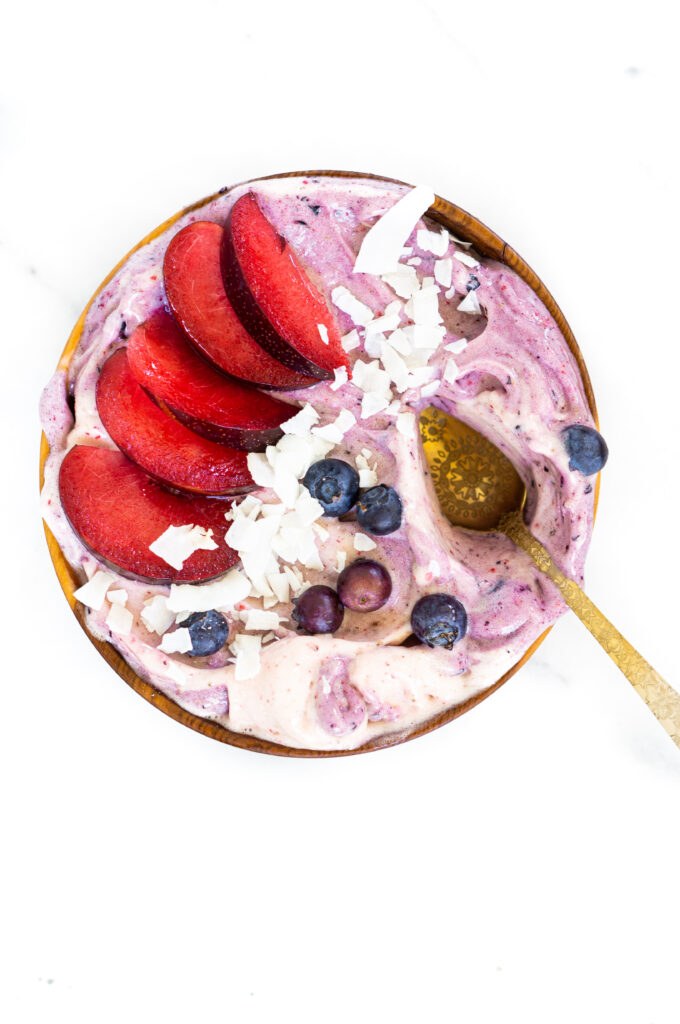 You can enjoy this summer smoothie bowl year-round by using frozen berries and bananas! In the summer, I take advantage of fresh plums and blueberries to add on top. This vitamin-packed smoothie bowl is super creamy when made in a Thermomix. You can top it with any toppings you like!
This smoothie bowl recipe is vegan and gluten free.
Check out this video to see how I made it:
Berry Smoothie Bowl
Course: Uncategorized
Ingredients
1 frozen banana, chopped

1/2 cup frozen blueberries

1/2 cup frozen strawberries

Fresh fruit for topping
Directions
Add the frozen fruit into a Thermomix or blender and blend on medium speed for 10 seconds.
Scrape the sides of the bowl with a spatula and blend again on medium speed for 5 seconds.
Transfer to a bowl and top with fresh toppings.
Recipe Video