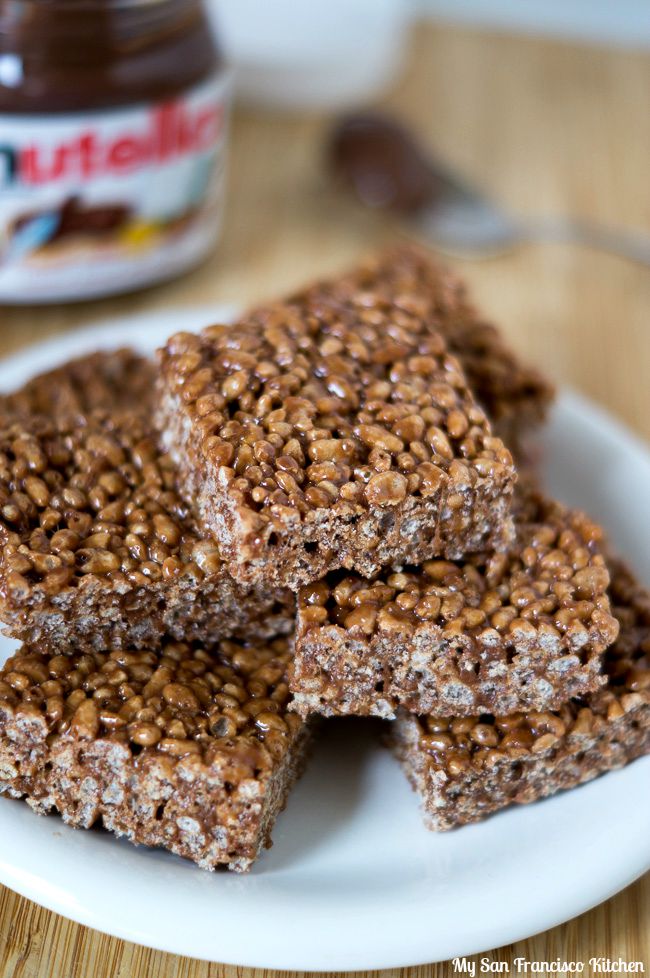 Hey everyone! It's already Monday again, where did the weekend go?! We spent a lot of it outside since the weather was gorgeous in the city this weekend. We have not been having too much fog this summer, which has been really nice. Yesterday we went to a BBQ in the Panhandle, and I wanted to make something to bring and share with everyone. I stocked up on Nutella hazelnut spread last time I was at Target, and thought Rice Krispies® treats would taste AMAZING with a little Nutella mixed in. I was worried they would come out too sweet, so I was careful about adding too much Nutella and mixed in some unsweetened cocoa powder for that rich chocolatey look and taste. They came out perfect. Too perfect. Fabi and I ate almost all of them before we even left for the BBQ! >.< This is why I have to control how much baking I do these days… 😉 
This Nutella Rice Krispies treats recipe is for an 8×8-inch baking pan, which makes 9 squares. Next time I will double the recipe so we have some for us, and some to share.
The process looks a little messy with the gooey marshmallows and all, but if you put the pot under hot water when it is still hot and let it sit a few minutes, the mess scrubs away easily. For even easier clean up, put a piece of parchment paper in the baking pan. This way you can lift up the Nutella Rice Krispies treats out of the pan to cut without them sticking, and wah-lah, you have a clean pan in the end!
I also love how quick these are to make – under 20 minutes. Cooling time is fast too, so you don't have to wait around forever before you can cut and enjoy these yummy Nutella Rice Krispies treats!!
Yesterday after I ate so many of these yummy treats I decided to check out a pilates class at my gym for a little workout. I accidentally walked into the "pilates challenge" session, which was more for intermediate/advanced people, but I didn't do too bad for my first time I think! I am really feeling the pain today though, every muscle in my body hurts.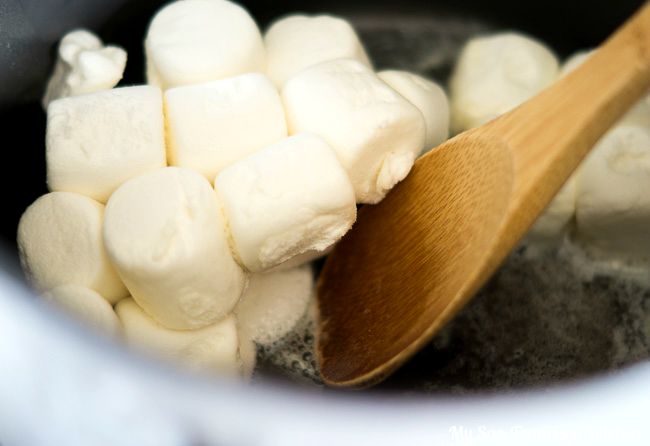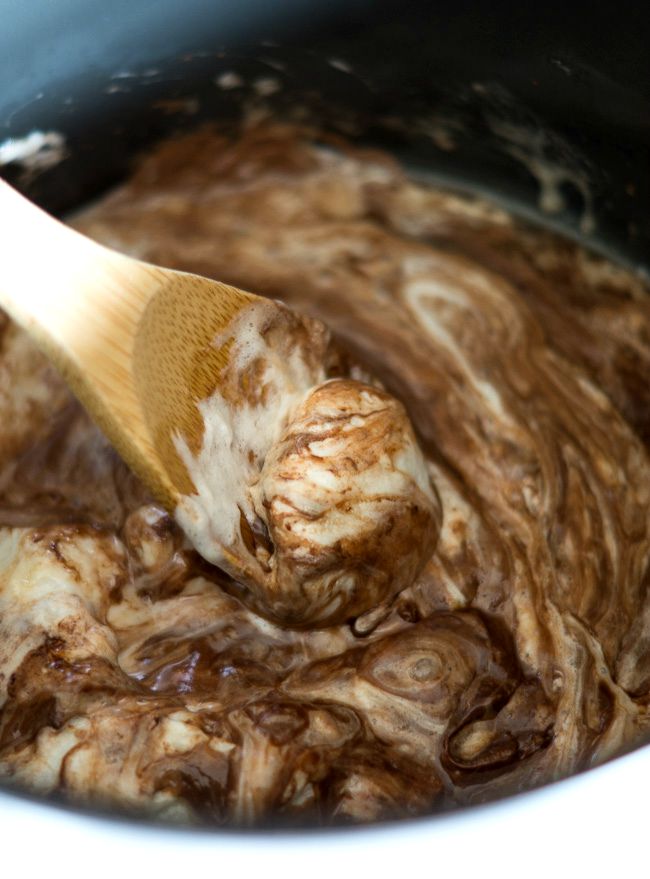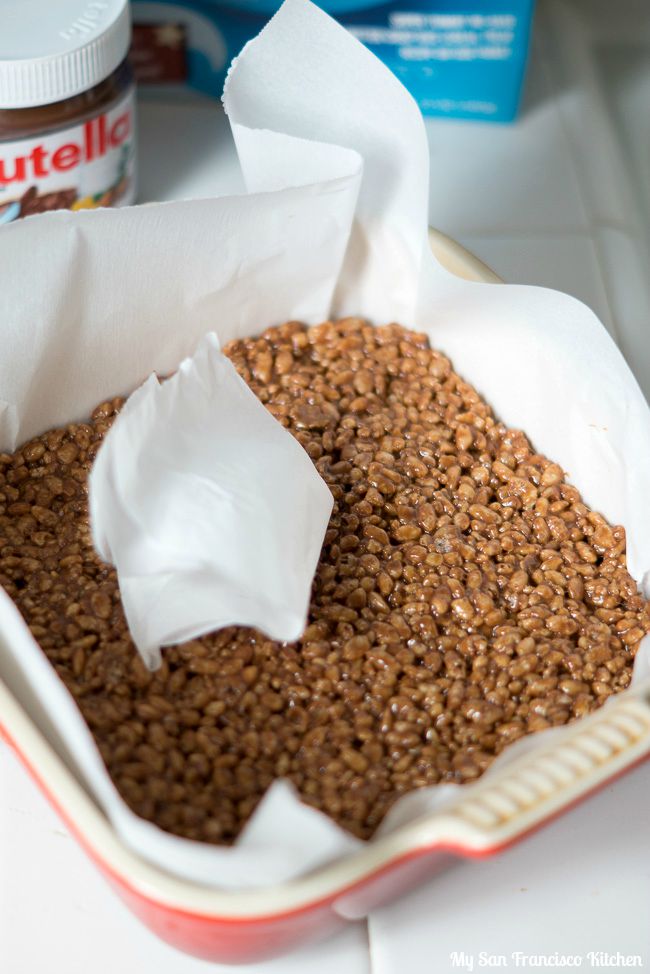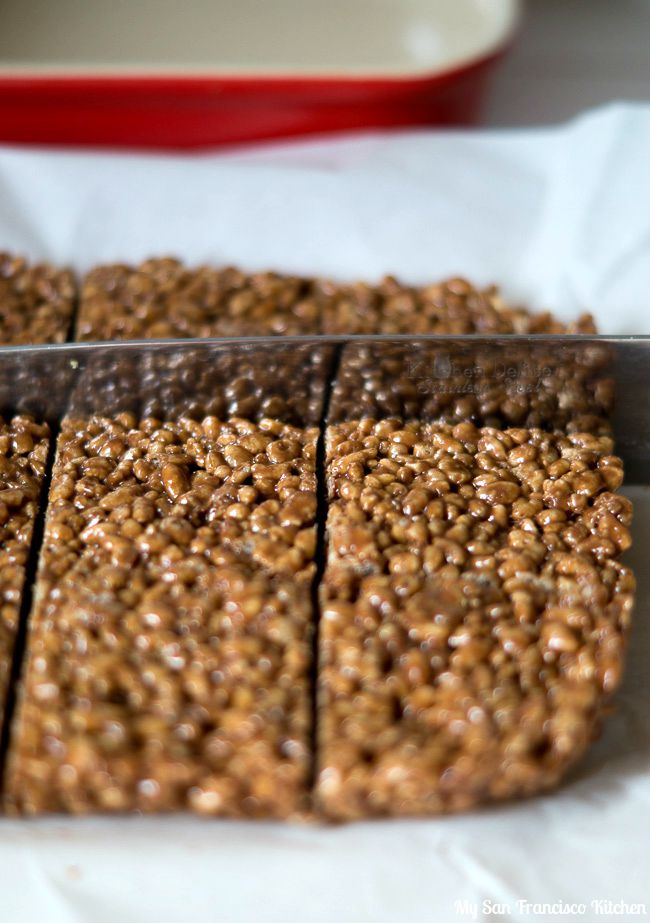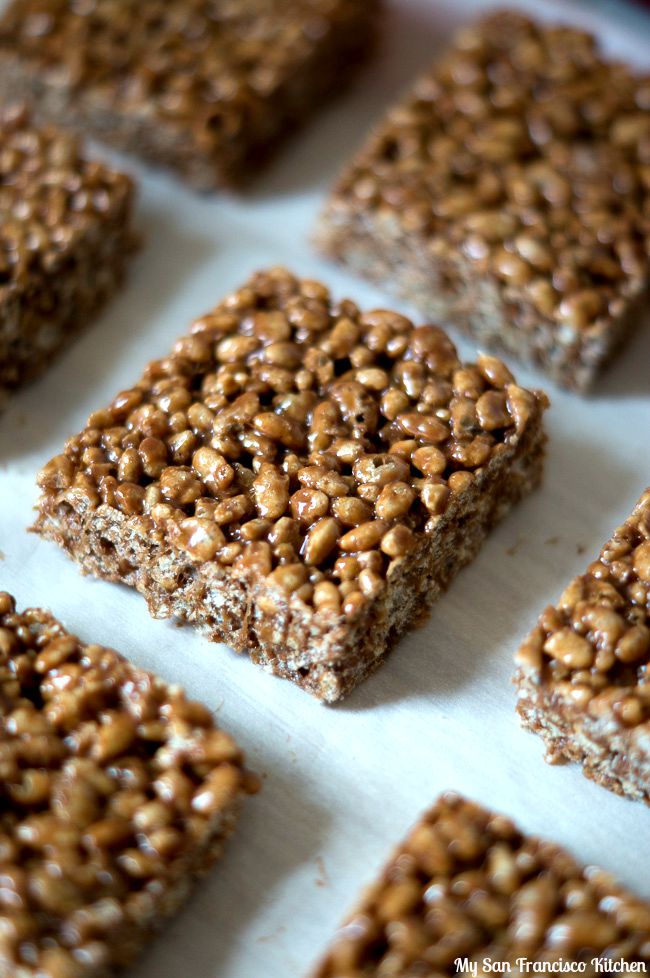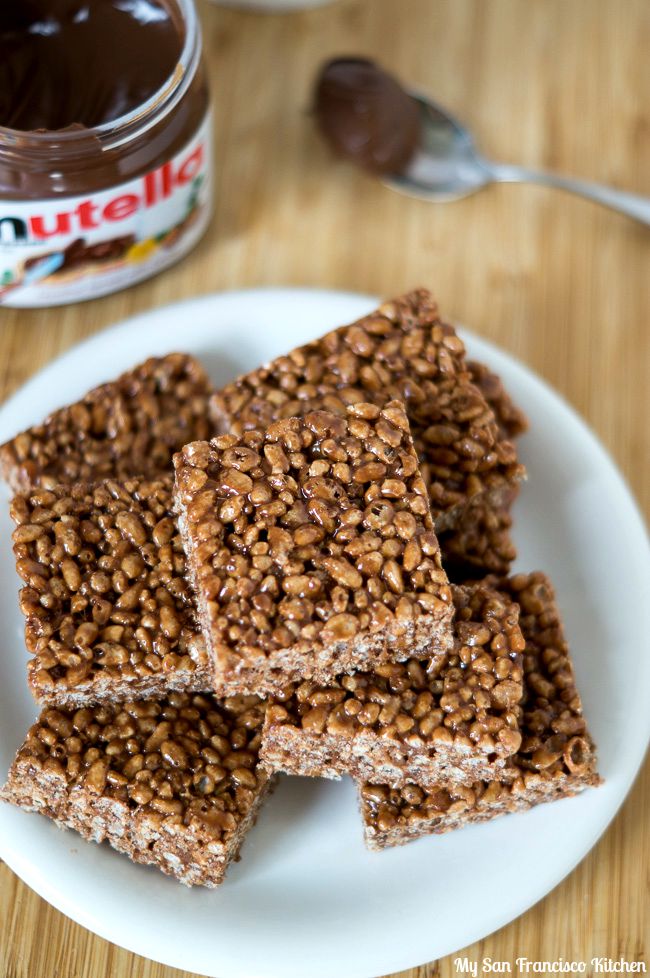 Nutella Rice Krispies® Treats
Ingredients
3 cups Rice Krispies® cereal
1 tbsp butter
½ package (5 oz) large marshmallows
½ cup Nutella or other chocolate hazelnut spread
1 tbsp unsweetened cocoa powder
Instructions
Line an 8x8-inch baking pan with parchment paper.
Measure out 3 cups of rice cereal and set aside.
Heat the butter in a large pot over medium heat.
Add the marshmallows and stir until they start to melt.
Add the cocoa powder and Nutella and mix well until you have a smooth creamy mixture.
Pour the rice cereal into the pot and mix with a wooden spoon until all is coated well while keeping the pot on low heat.
Turn off the stove and transfer the mixture over to the baking pan.
Use a small square of parchment paper or greased hands to press the mixture firmly into the baking pan until even and flat.
Allow the Rice Krispies treats to cool for about 15 minutes, then lift the paper out of the pan and set on a cutting board. Cut into 9 even squares.
Makes 9 squares