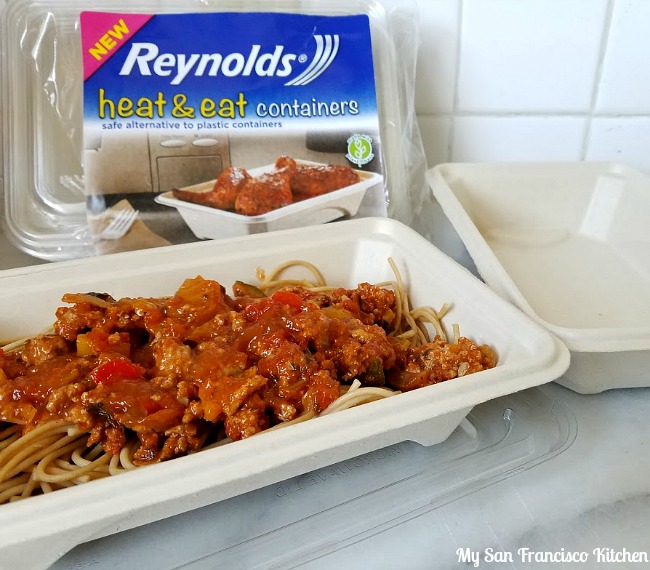 From all the cooking I do, I always have leftovers. Don't you just love having lunch already made the next day? I do! 🙂 Finding non-plastic containers that are perfect for the microwave and on-the-go meals for school or work has been an ongoing mission. Today I am partnering with Reynolds™ to tell you about an exciting new product I tried: Reynolds™ Disposable Heat and Eat containers, a great alternative to plastic containers used for meals on-the-go. I love these heat and eat containers from Reynolds™ because they contain plant fibers and are recyclable (where facilities exist).
Isn't it great to grab your leftovers on your way out the next day, and enjoy homemade lunch ready to be heated up in just minutes in the microwave? No clean-up is definitely an added bonus for me, too!
You can find these new Reynolds™ Disposable Heat and Eat containers at your local Walmart store in the food storage aisle near the Reynolds™ wrap.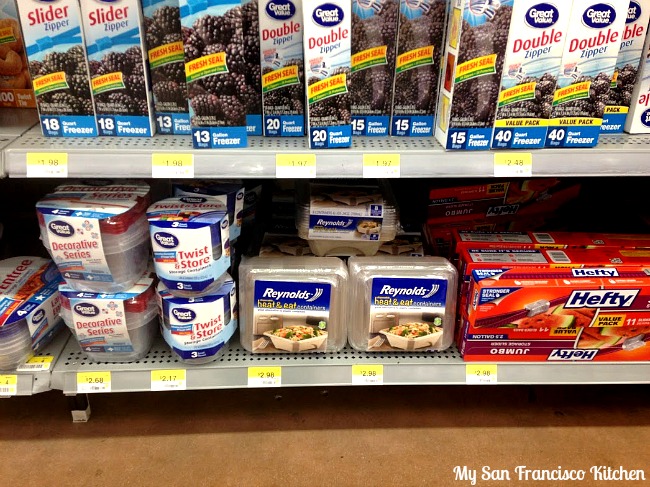 Try them out yourself! Use this coupon to get $1 off when you buy a package of Reynolds™ Heat and Eat containers.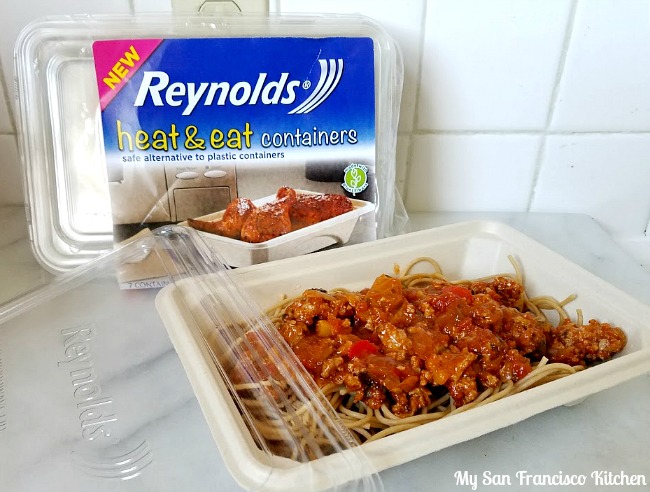 You can also find recipe ideas on the Reynolds™ website here. Get inspired!