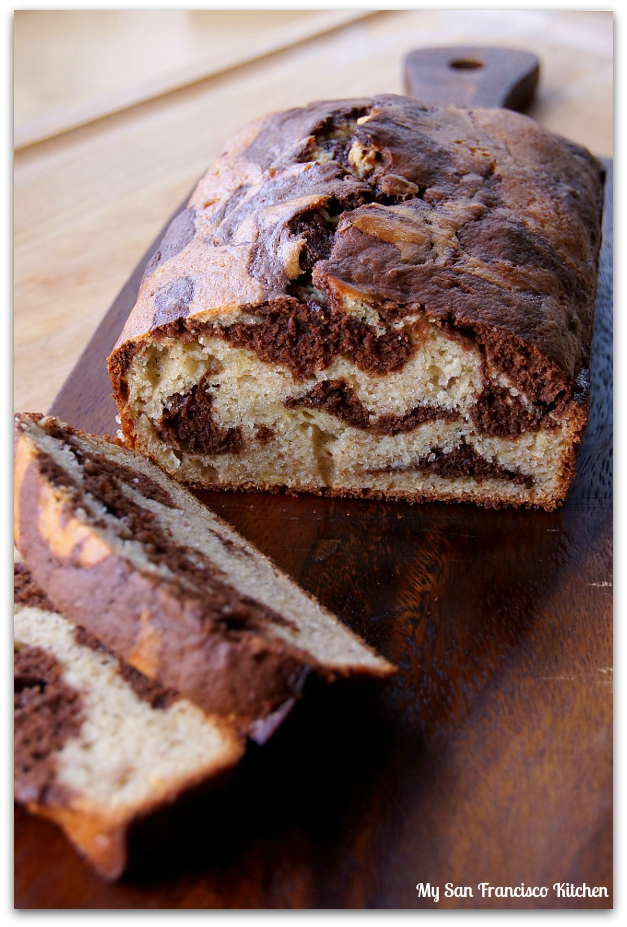 It is so good to be back! I have never been as busy as I have been the past several weeks, and I am happy to say the craziness has finally settled down. I finished the toughest rotation yet, followed by job applications and interviews/deciding what to do once I graduate in May, while transitioning into a new rotation. I might have some news on the deciding what to do once I graduate soon, but not just yet…
This weekend was the first time in a long time I felt a weight lifted off my shoulders. Things just felt done for once. I actually had time to relax and bake again!! Today I made this deliciously moist marbled banana bread, with chocolate swirled into a rich banana bread loaf. I had a few bananas that weren't going to last another day, so I decided to try this recipe from Cooking Light. My husband loved it, and we ate more than half the loaf in one sitting once it came out of the oven. This recipe is definitely a keeper! I even added 1/2 cup of whole wheat flour in place of the all-purpose flour, and did not notice the difference.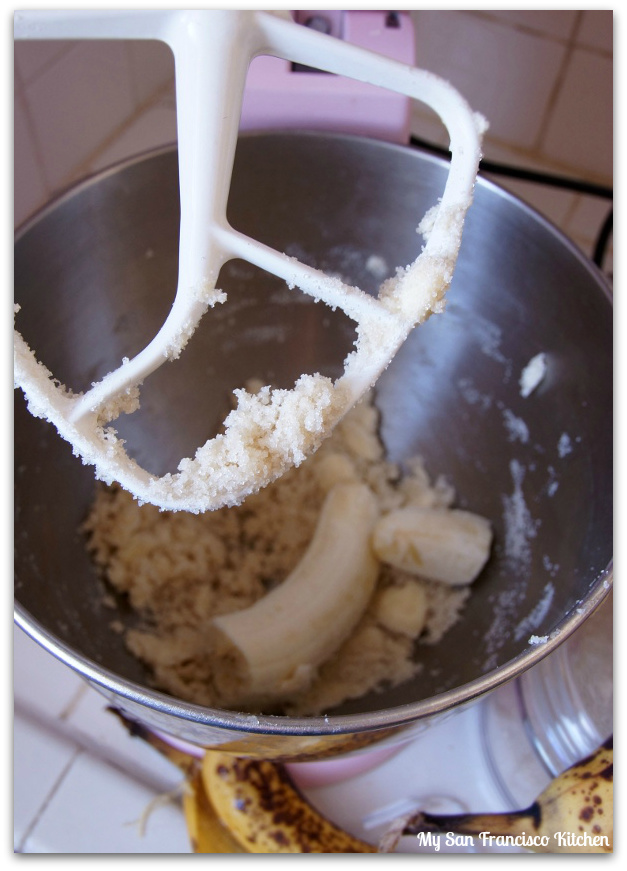 Once you have made the batter, transfer one cup into a bowl of melted chocolate chips and mix until blended.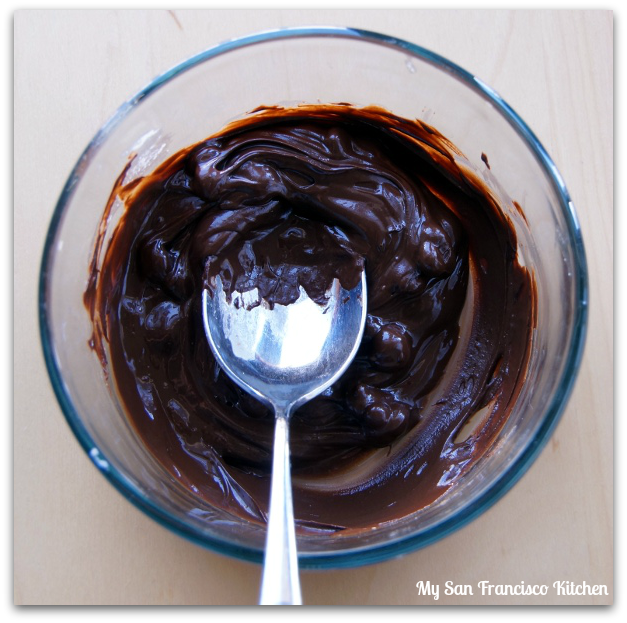 Alternate adding both batters into a greased loaf pan, using a spoon to gently swirl to chocolate batter around.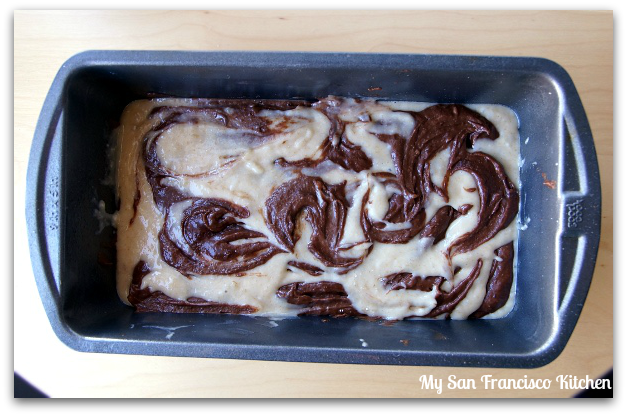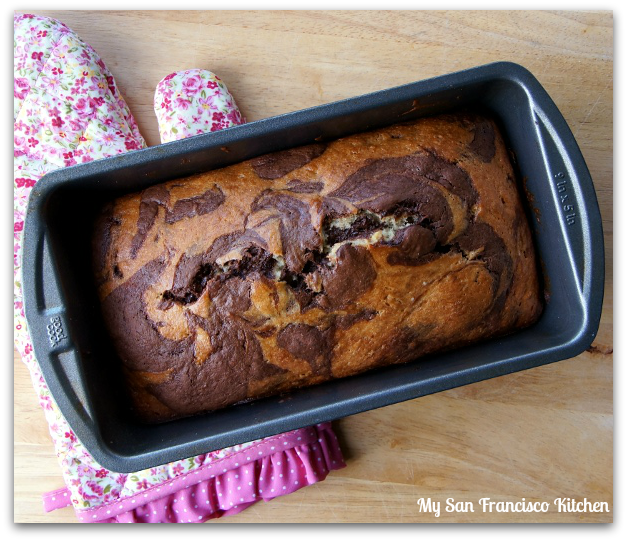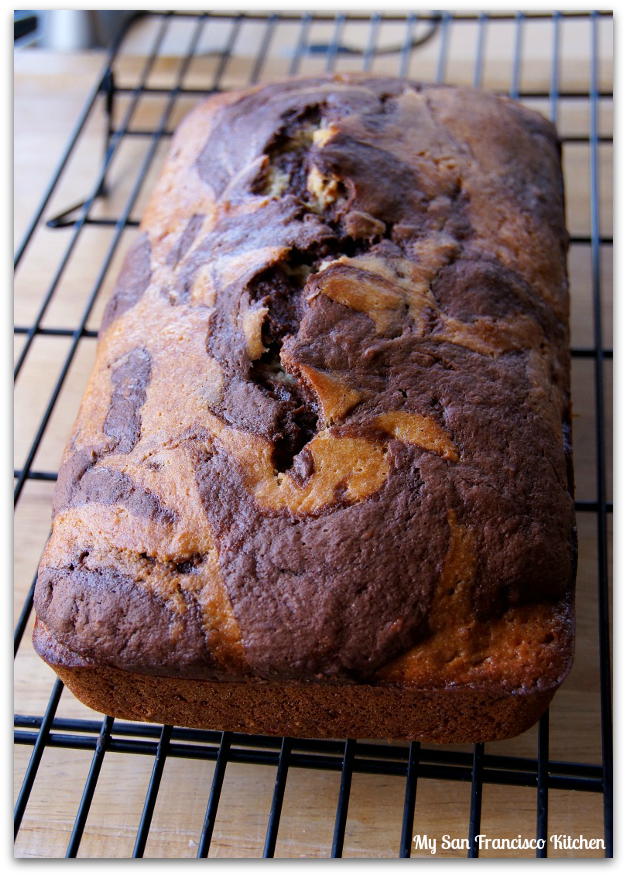 Let a cool a few minutes before serving, but it is best when warm!
The weather was absolutely gorgeous this weekend in the Bay Area. What did you do this weekend?

Marbled Banana Bread
Ingredients
2 cups all-purpose flour
¾ teaspoon baking soda
½ teaspoon salt
1 cup sugar
¼ cup butter, softened
2 ripe bananas
2 eggs
⅓ cup plain low-fat yogurt
½ cup semisweet chocolate chips
Instructions
Preheat oven to 350°.
In a mixing bowl, whisk the flour, baking soda, and salt together.
Add sugar and butter to a large bowl and beat with a mixer at medium speed until well blended.
Add banana, eggs, and yogurt; beat until blended.
Add flour mixture and beat at low speed until just blended.
Melt chocolate chips in a microwave or in a double boiler, stirring until smooth.
Add 1 cup batter to chocolate, stirring until well combined.
Spoon chocolate batter alternately with plain batter into a greased 8½ x 4½-inch loaf pan.
Swirl batters together using a knife.
Bake for 1 hour and 10 minutes, or until a wooden pick inserted in center comes out clean.
Cool 10 minutes in pan on a wire rack, then remove from pan and cool 10 minutes before serving.
Makes 1 loaf
 Recipe adapted from Cooking Light magazine, 2003