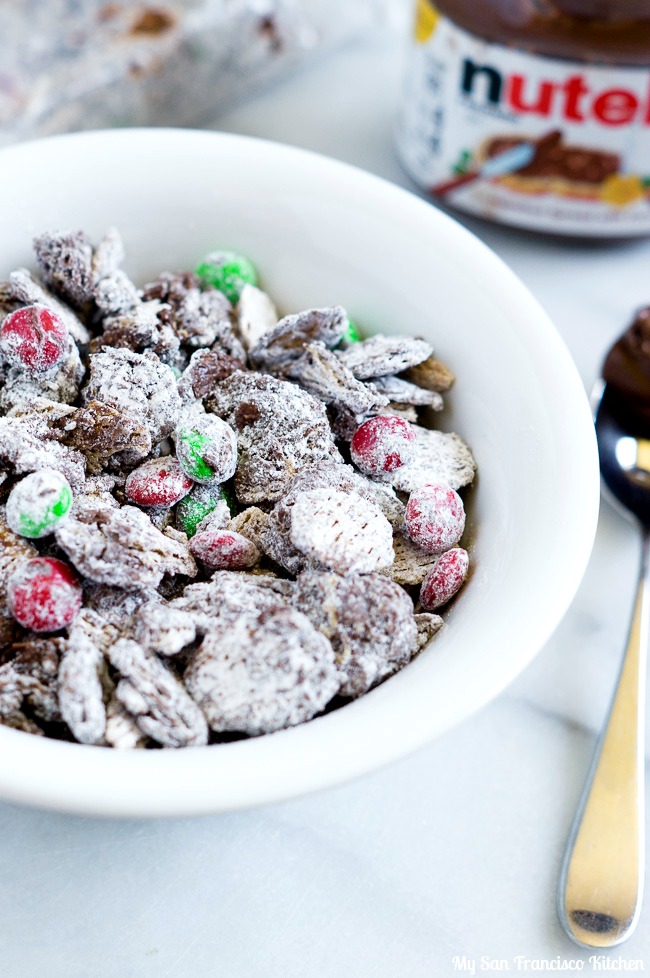 Is it too early to start dreaming about Christmas? Perhaps….. but I'm doing it anyway! The other day I was craving some puppy chow, and decided to make a rich, chocolatey Nutella version of it. Nutella makes everything taste better, it's like magic. If you aren't familiar with "puppy chow," it is a snack/dessert normally made with rice cereal squares, peanut butter, chocolate and powdered sugar. In this Nutella puppy chow recipe, I skip the peanut butter and use Nutella instead. For no mess and easy cleanup, I use Hefty® Slider Storage Bags to shake up the ingredients and create this delicious Nutella puppy chow! 
Hefty® Slider Bags cost less than Ziploc® Slider Bags when comparing the same size and type of bag, and you can easily find them at your local Walmart. Hefty® bags are super strong thanks to MaxLock® track design, so nothing will spill out when you are shaking up your puppy chow or later when you are storing it. These slider bags are awesome because you can use them during the Nutella puppy chow recipe creation as well as for storage later. Two for one!
Grab a $1.50 off rebate for a box of Hefty® Slider Bags before you start making your Nutella puppy chow here.
Check out the Hefty® website for more information on products and Handy Hints for using them.
Have fun!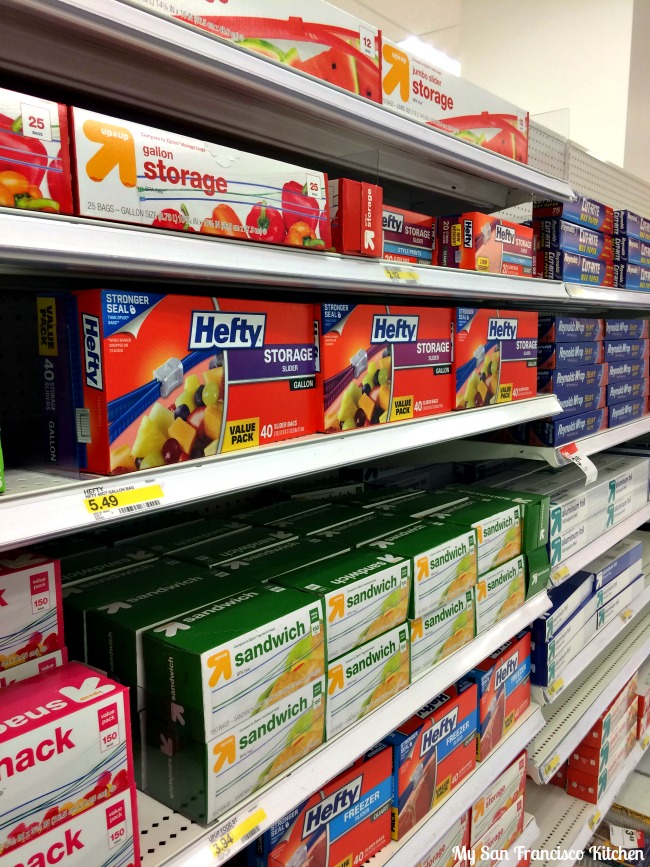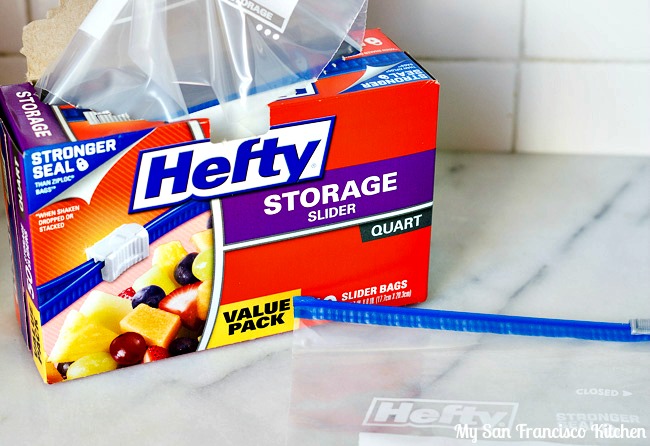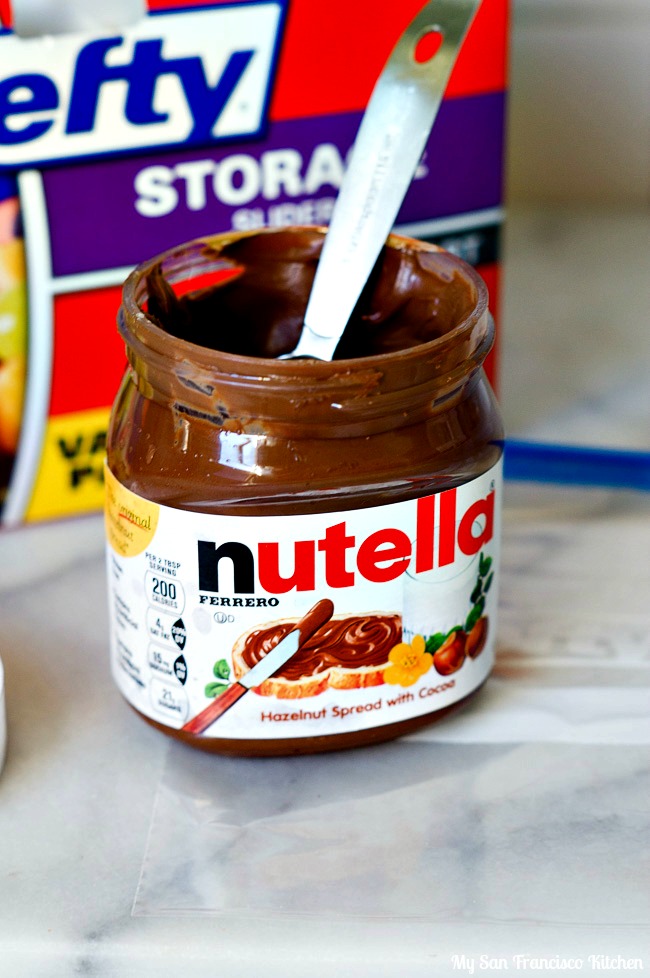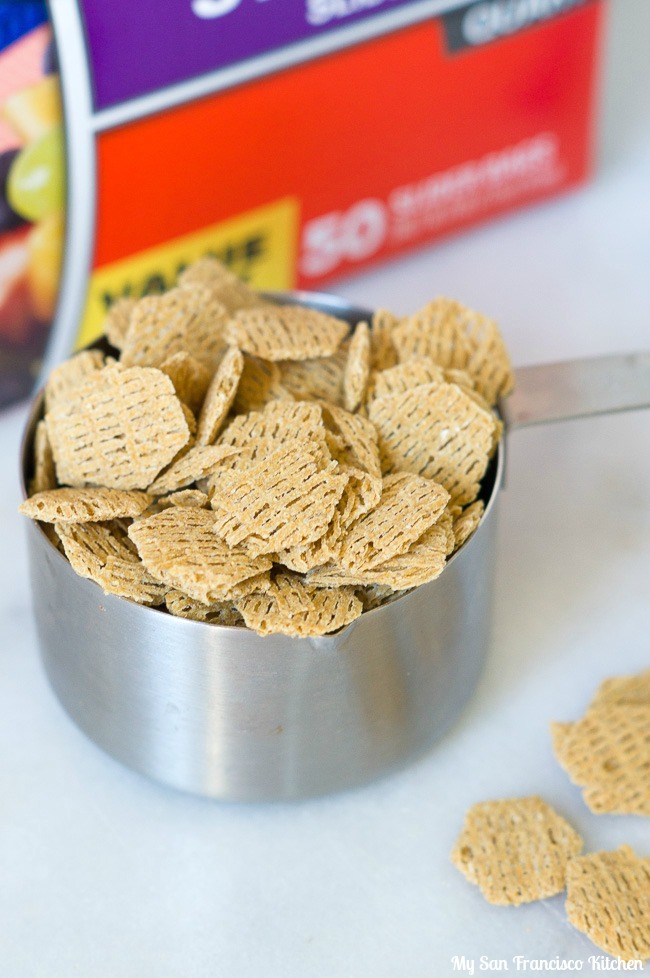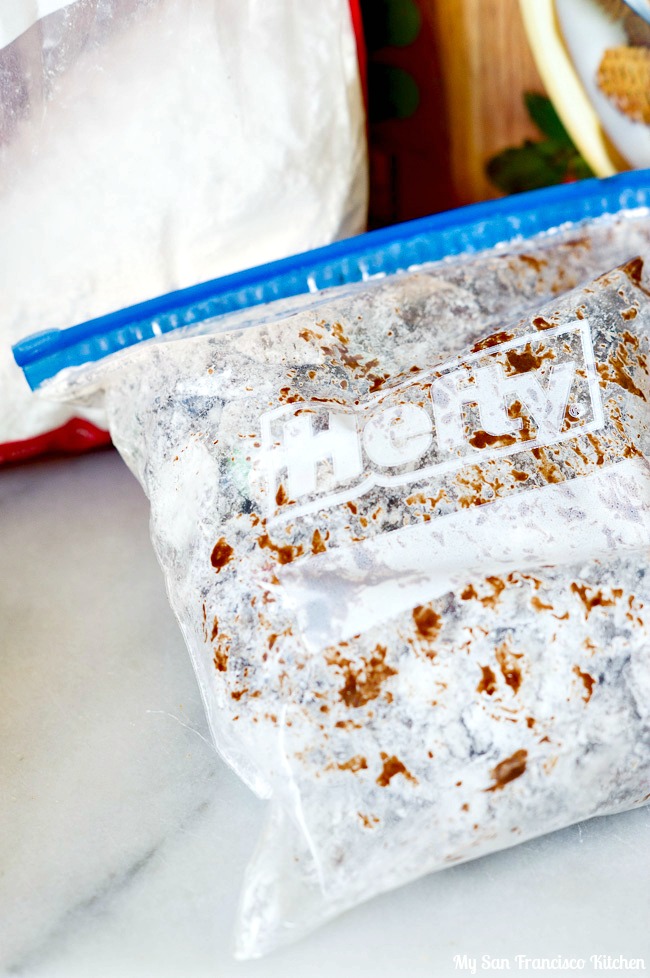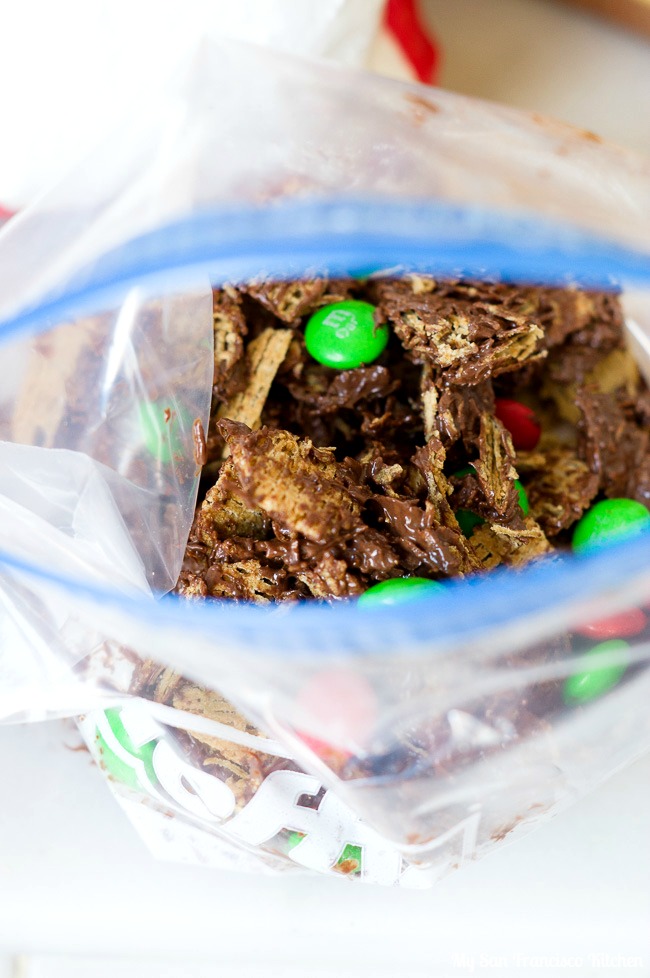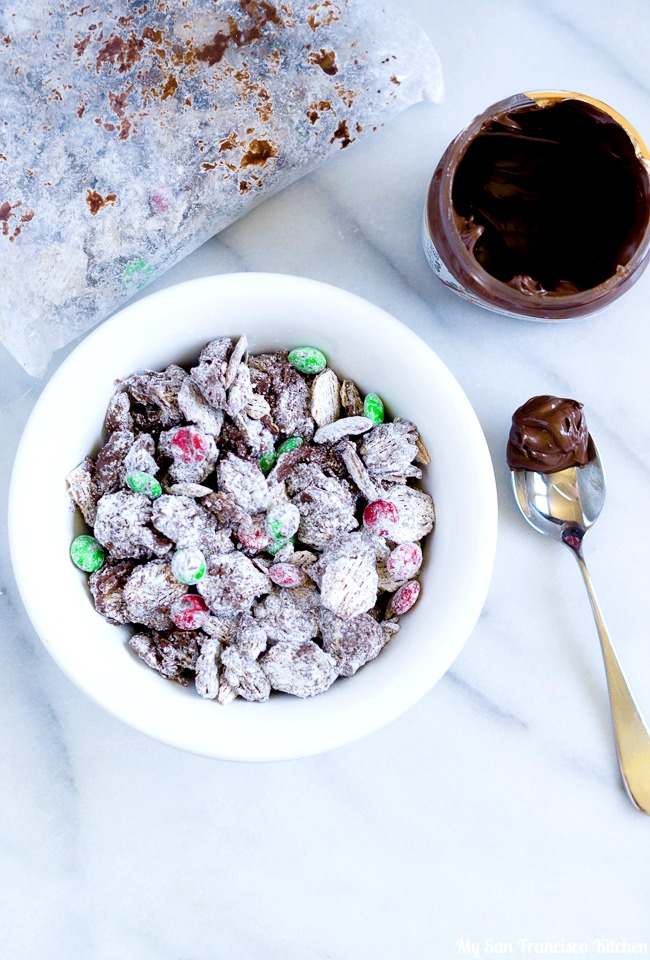 Holiday Nutella Puppy Chow
Ingredients
½ 12oz bag semi-sweet chocolate chips
¼ cup Nutella® chocolate hazelnut spread
4 cups corn square cereal (e.g., Chex®)
½ cup confectioners' sugar
¼ cup red and green M&Ms
1 Hefty Slider Storage Bag
Instructions
Add the chocolate chips and Nutella to a double boiler or large stainless bowl over simmering water and stir while melting.
Add the cereal and gently mix, then scoop it all into a Hefty slider bag.
Add the confectioners' sugar and M&Ms to the bag and seal, then shake up.
Makes 4 cups