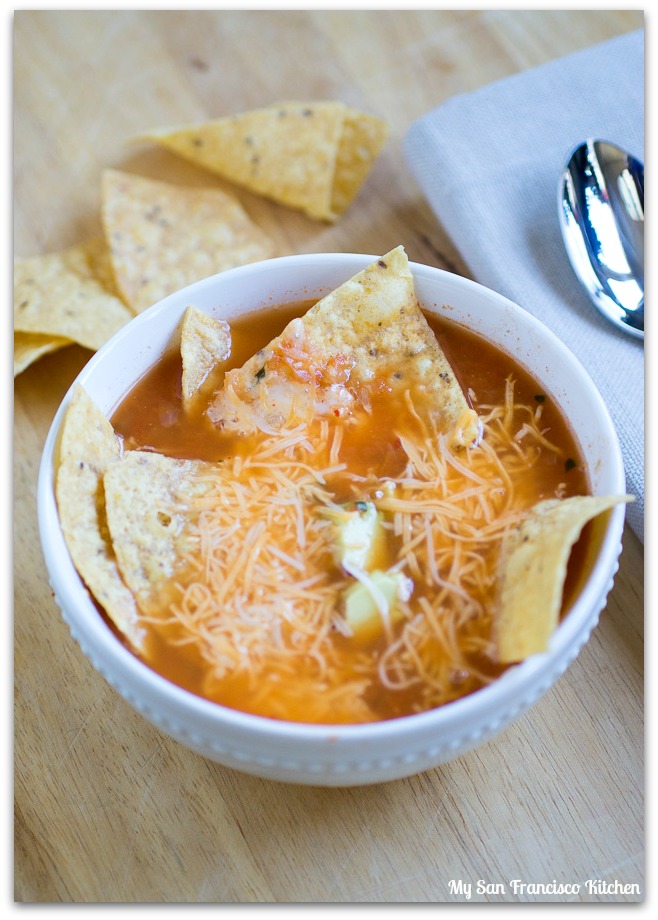 HAPPY NEW YEAR!!!!
It is 2015, and time for a brand new year 🙂 Did you celebrate last night? We both had the day off today and decided to relax at home and make this tortilla soup. I got the recipe from a friend, and when she told it to me I was so surprised at how easy it was to make from scratch at home! Now I don't need to go to a restaurant or buy it at the store anymore to enjoy a tortilla soup. She actually fries tortilla strips in oil to make them crispy and serves the soup with them, which is delicious, but adds extra work. I just buy some good tortilla chips to enjoy with this tortilla soup.
This tortilla soup recipe is very bare – it only has shredded chicken. You can add black beans, corn, etc. if desired. I like to top it with a Mexican blend of shredded cheeses and avocado – mmmmmmm.
Did you make any New Year resolutions? Every year until this year I have wanted to work harder and achieve more results, but this year my main resolution is to work less and relax more. Reflecting back, I have spent countless hours working and not enjoying time for myself, family and friends. This year is already looking like it is going to be a good one 🙂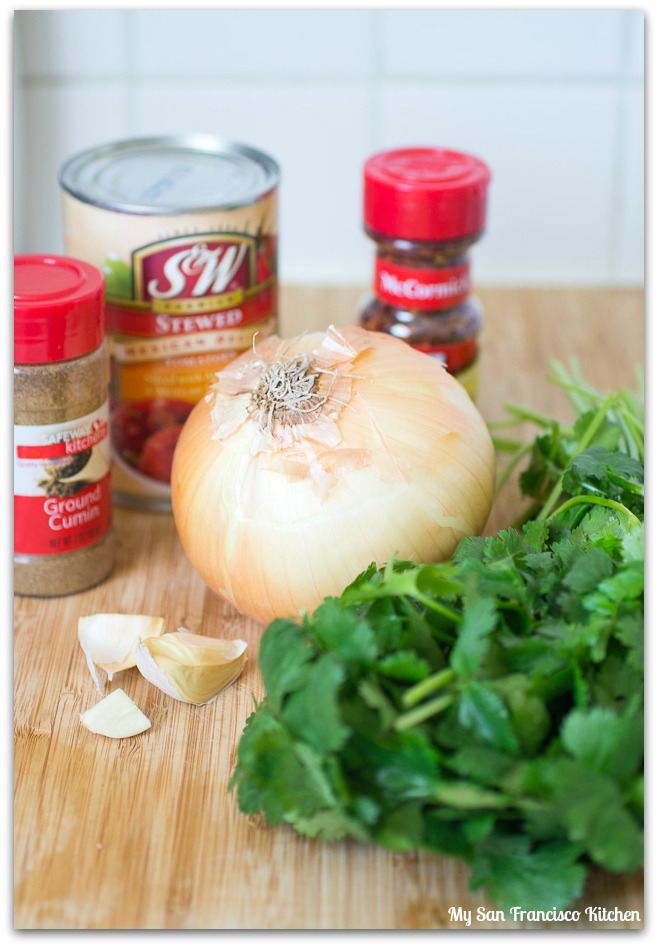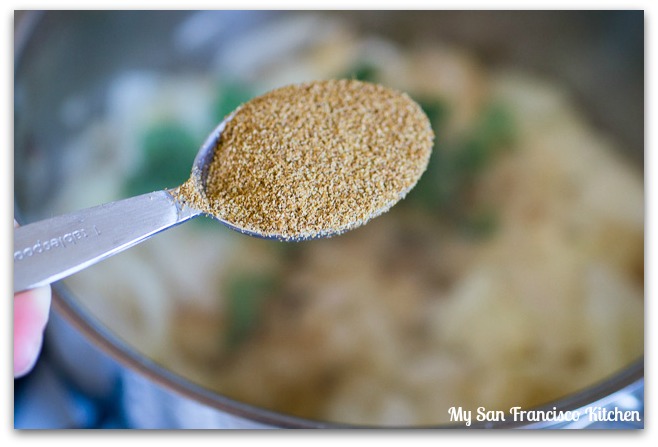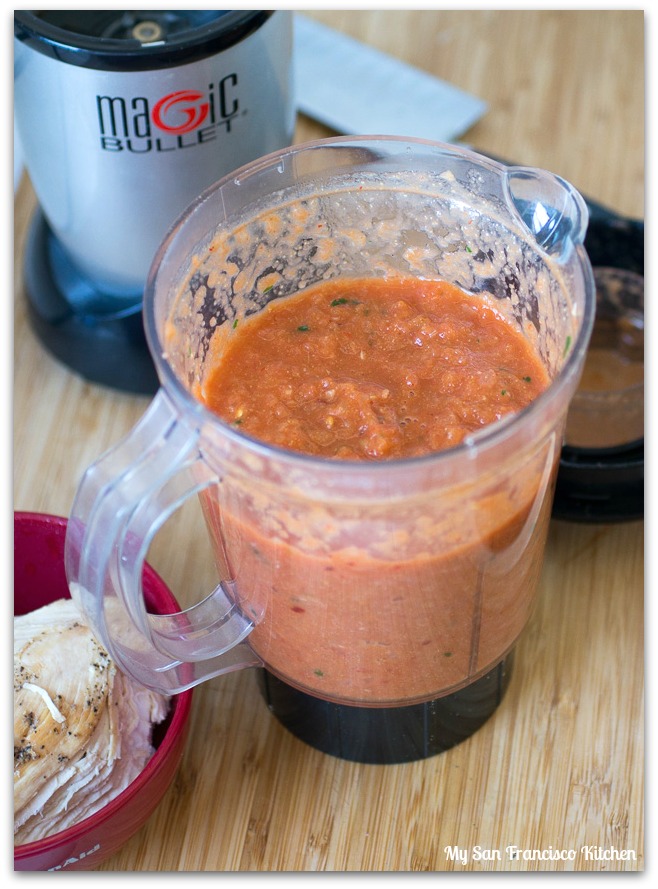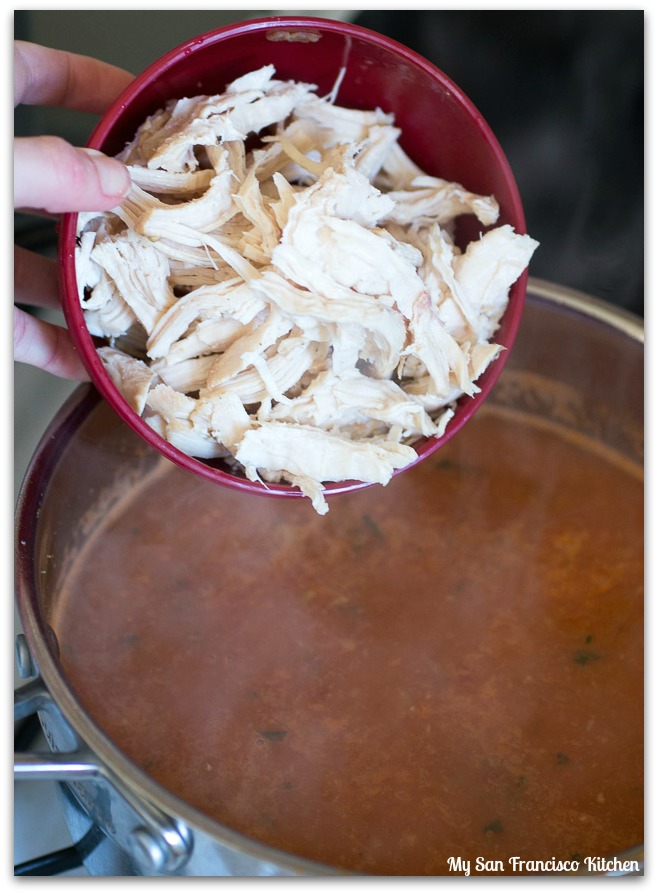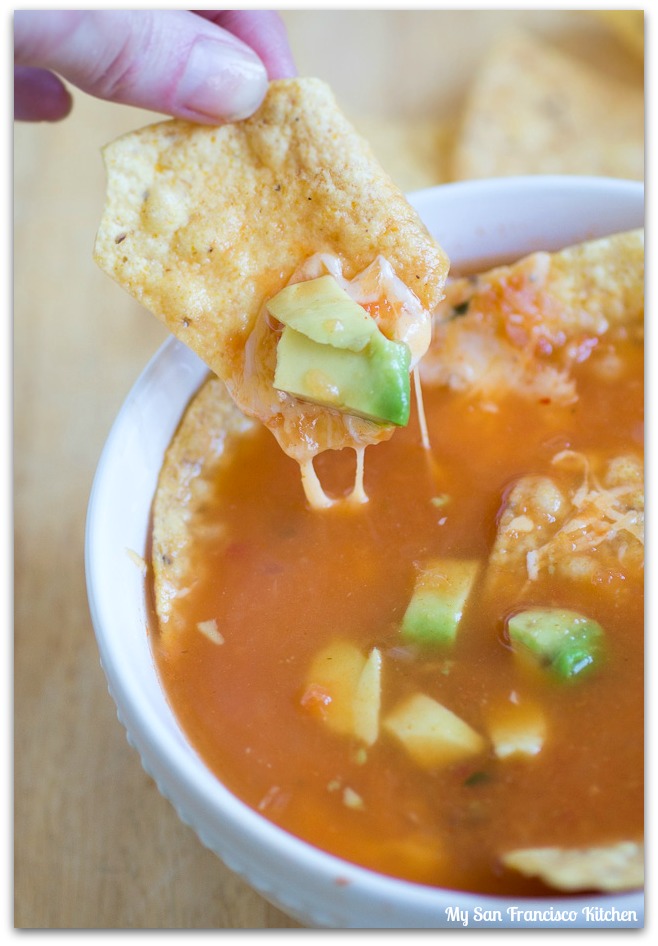 Homemade Tortilla Soup
Ingredients
1 tbsp vegetable oil
1 medium yellow onion, chopped
2 cloves garlic, finely chopped
2 tsp ground cumin
½ tsp crushed chili peppers
1 tbsp fresh cilantro
½ 14 oz can Mexican stewed tomatoes
3 cups chicken broth
1 cooked large chicken breast, shredded
Shredded Mexican blend cheese, for topping
Tortilla chips, for topping
Instructions
Heat the vegetable oil over medium heat in a large pot.
Add the chopped onions and garlic, and cook until the onions are translucent (about 5 minutes), while stirring occasionally.
Stir in the cumin and crushed chili peppers, and cook for 2 minutes, stirring occasionally.
Add the tomatoes and cilantro, stir, and shut off the heat.
Once cooled for a few minutes, transfer to a blender and blend until smooth.
Add the chicken broth to the pot and bring to a boil.
Add the soup back to the pot and stir well. Add the chicken and heat through.
Top the soup with cheese, avocados and tortilla chips.