My schedule has been getting more and more busy with school and work, and it is hard for me to resist eating out since it is easier than putting together my lunch in the morning. I found this article from Cooking Light magazine on 22 Healthy Lunch Ideas!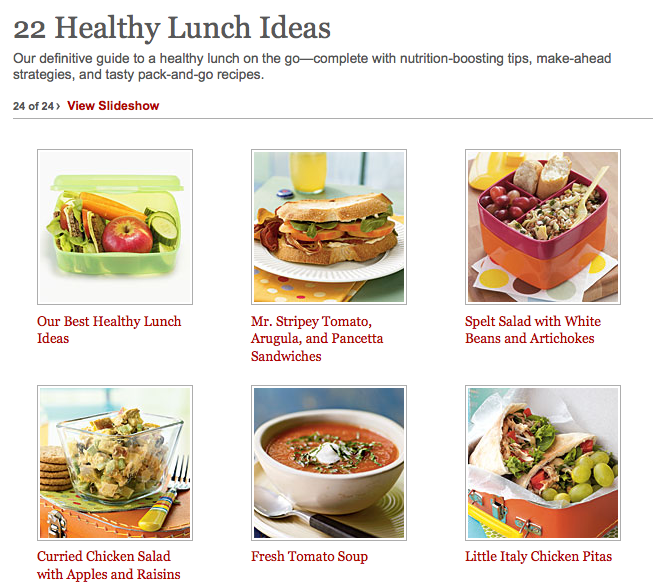 My favorites are:
Tomato Soup (you can always make this ahead of time, and it will last a few days!), Garden Citrus Salad, and the Tomato Arugula Pancetta Sandwich.
What are you favorite "healthy" lunches that are quick and easy to fix?