This year I am planning very early for the holidays! I have already started thinking about gifts for family, friends and neighbors…which has been a challenge because of COVID-19. I usually love to bake cookies and treats and pass them out to all of the neighbors, but this year I am wondering about everyone's comfort level with those types of gifts. After some thought, I had an idea about making jar gifts! Canning is a safe way to spread cheer this holiday season. You can find many jarred food items that last a very long time when canned correctly at home by sterilization (see this USDA guide to make sure you are doing it right!). My Thermomix® makes jar gifts super easy to make and store.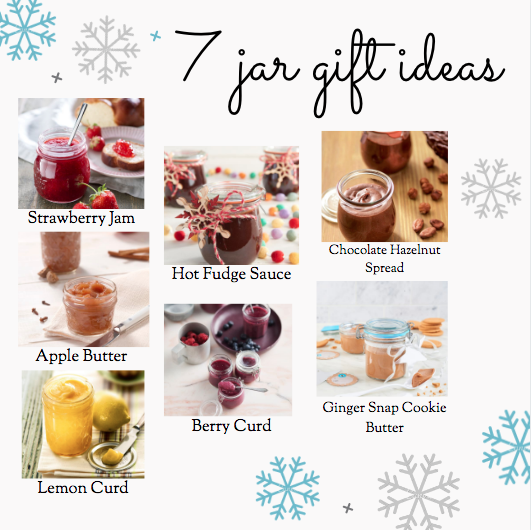 I found the perfect 7 jar gift ideas on the Thermomix® recipe database, Cookidoo®, which has over 60,000 recipes and so much inspiration…especially for homemade holiday gifts! If you are looking to get your Thermomix® before the holiday season starts, reach out to me ASAP 😉 OK let's check out these amazing jar gift ideas!
What is your favorite jar gift idea (doesn't have to be listed above!)? Tell me in the comments below!
All recipes and photos in this post are copyright Cookidoo®.
Disclaimer: I am a Thermomix® consultant and sell them as an independent business. "THERMOMIX," "VORWERK," "COOKKEY," and "COOKIDOO" are a registered trademark of VORWERK (or its affiliates). VORWERK does not support, authorize or endorse this site.