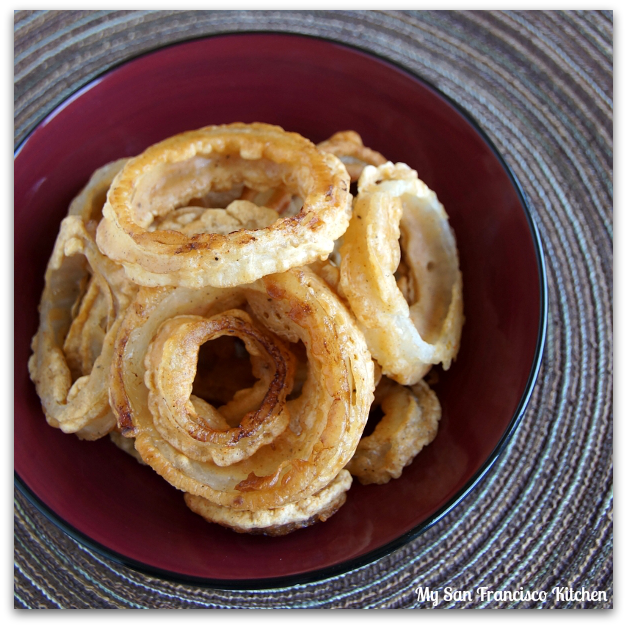 Onion rings are one of my biggest weaknesses… I know they are fattening and not the healthiest of food choices (understatement?), but I lovvve them! Now that I am back at the hospital on my rotations, I have to walk by them everyday at the cafeteria – so far I have been resisting, but last weekend a craving struck! I don't have a deep-frier because I like to keep my diet healthy by not including a lot of fried foods, but occasionally I will fry something up in my skillet. I found this beer-battered onion ring recipe on Cooking Light, and it lived up to the high reviews it has received so far. They were delicious and  really easy to make! Have you ever tried beer-battered onion rings?? I think I like them better than regular onion rings, they taste so good! What is your guilty pleasure?
This has been an exciting week because we are sort of remodeling our little SF apartment. When we first moved in a few years ago, we took all of the furniture we could get from family and friends. We finally decided to make it more modern and more us, so after spending hours at IKEA and other stores the past few weeks, we are getting everything delivered this week! I can't wait to see what the finished look will be once everything is set up.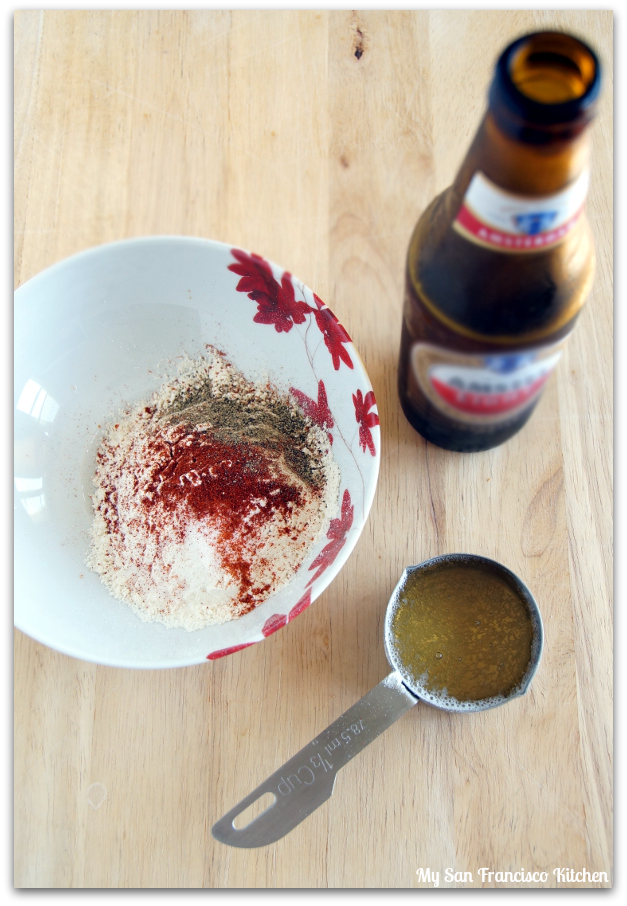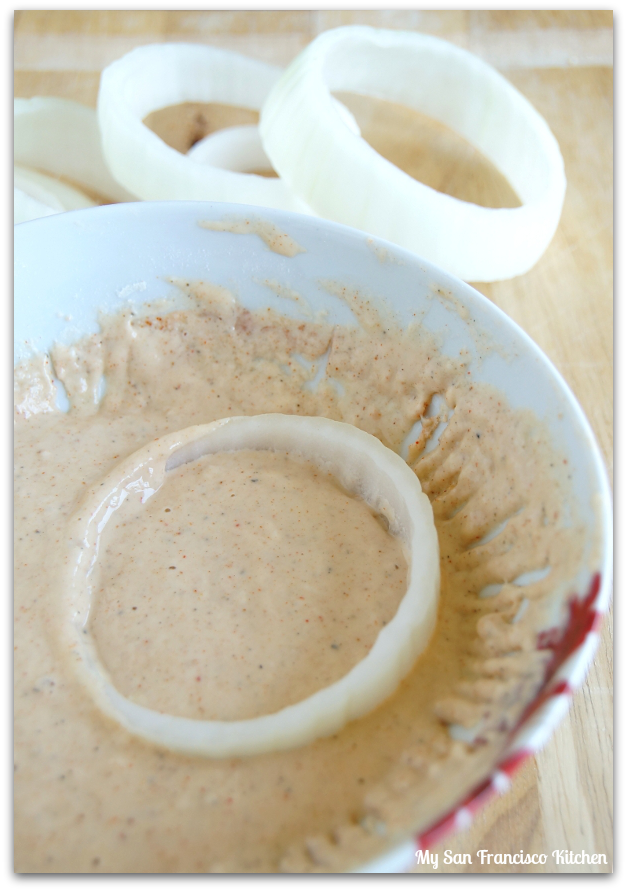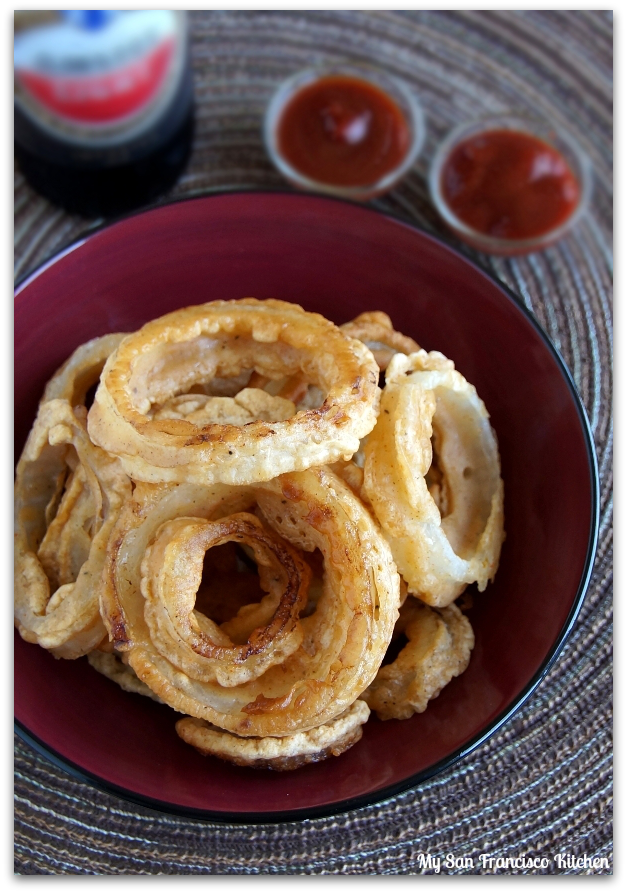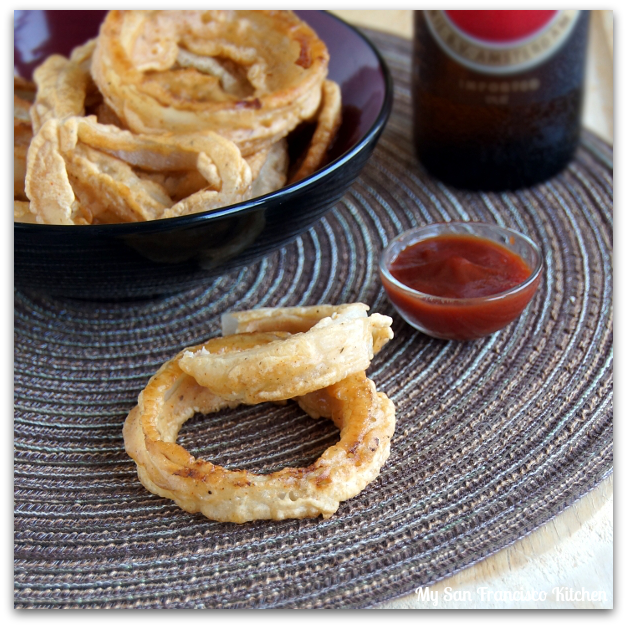 Beer-Battered Onion Rings
Ingredients
2 large yellow onions, peeled
⅔ cup all-purpose flour
½ tsp salt
¼ tsp paprika
¼ tsp freshly ground black pepper
⅓ cup flat beer
1 large egg white
2 tbsp vegetable oil, divided
Cooking spray
Instructions
Preheat oven to 400 degrees F.
Cut the onion crosswise into ¾-inch-thick slices, and separate into rings.
Combine flour, salt, paprika, and pepper in a medium bowl.
Pour beer into a small bowl and stir with a fork to "flatten".
Stir in beer and egg white into dry ingredients well.
Heat half of the oil in a large nonstick skillet over medium-high heat.
Dip 5 onion rings in batter, letting excess drip off.
Add onion rings to pan and cook for ~2 minutes on each side.
Place the onion rings on a greased baking sheet.
Coat the onion rings with cooking spray.
Bake at 400° for 10 minutes or until crisp.
Repeat for the remaining onion rings.
Recipe adapted from Cooking Light (see original recipe here: http://www.myrecipes.com/recipe/beer-battered-onion-rings-10000000222257/)