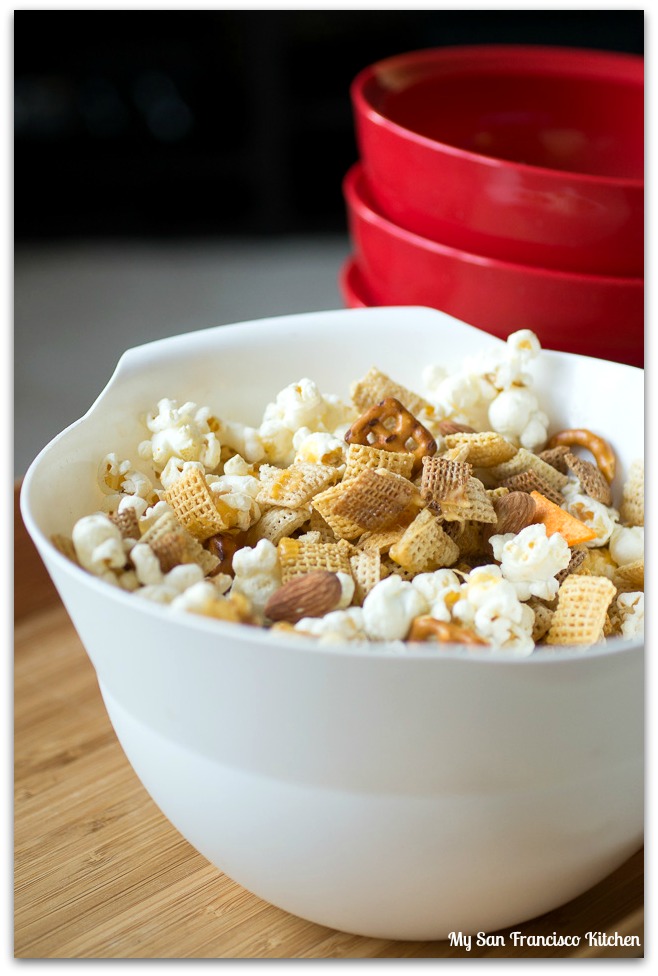 Are you guys gearing up for the big game tomorrow?
Chex™ was so kind to send me a Super Bowl mailer, including some Super Bowl party essentials like serving bowls, beer glasses, adorable chalk coasters and of course Chex™ cereal to create the ultimate Super Bowl party snack: Chex™ Party Mix! They sent me a recipe to try, which was really great because it had so many different customizations that you could go with. I chose to make my party mix "cheddar themed" since I just love cheddar flavored snacks! They suggested to add in fresh cubed cheddar cheese, which is brilliant! I love how quick and easy this snack recipe is, especially when you don't have much time before the big game.
I hope you guys like my twist on the classic Chex™ Party Mix recipe 😉 Enjoy the game!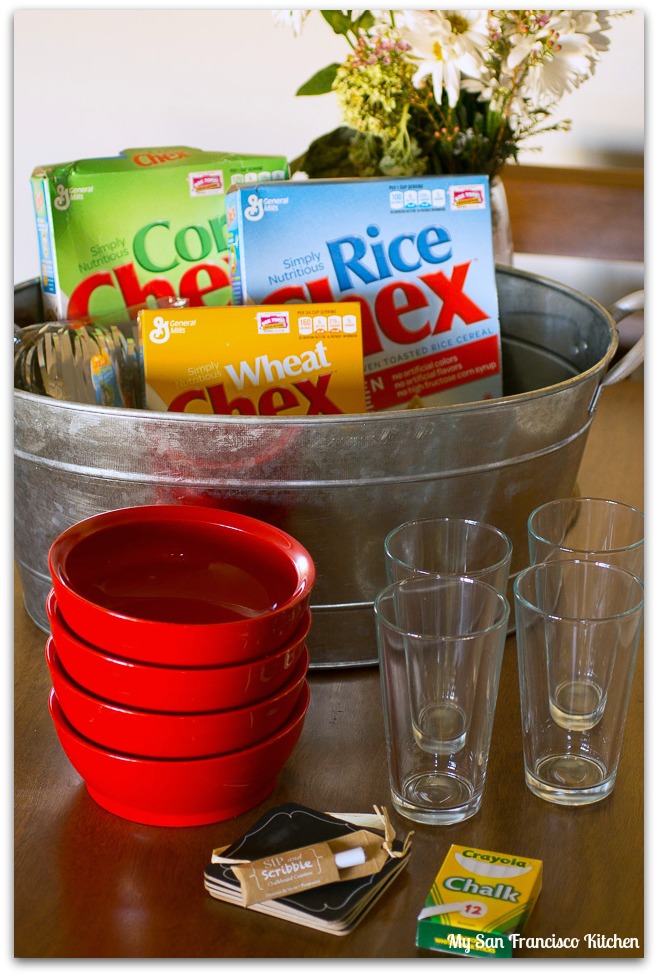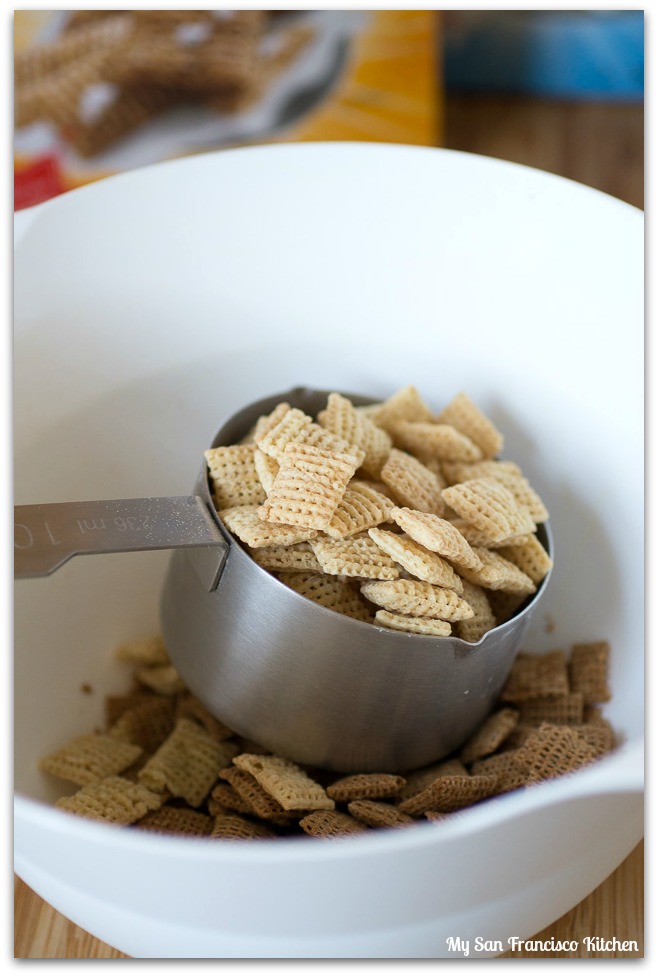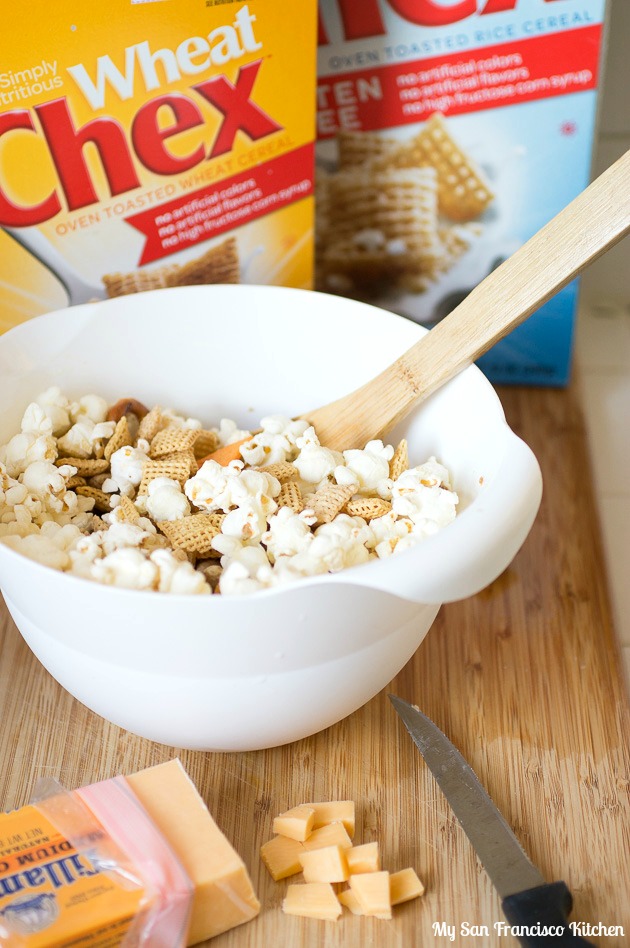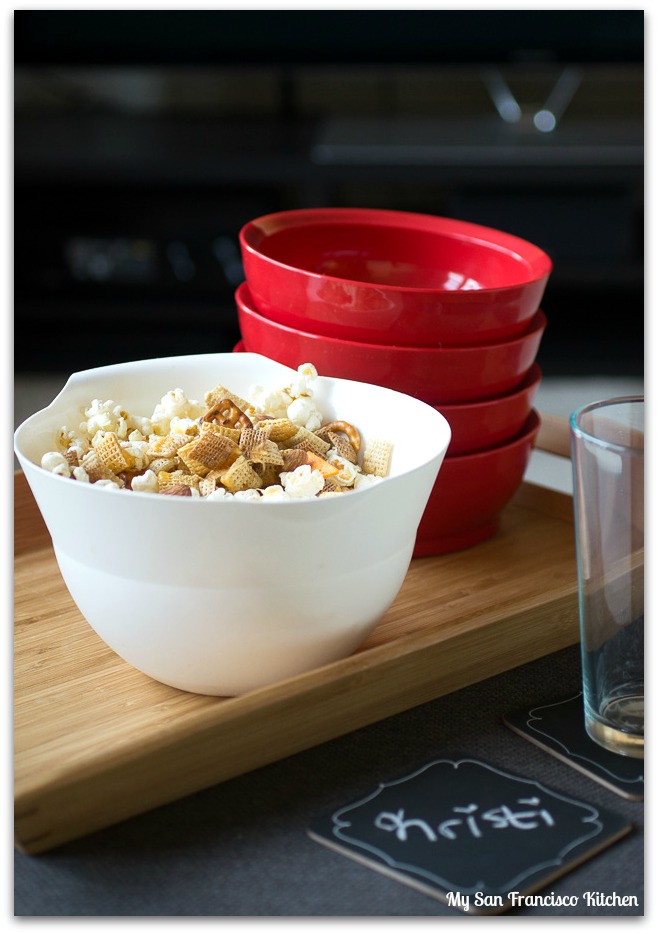 Chex™ Super Bowl Cheddar Party Mix
Ingredients
1 cup Corn Chex™ cereal
1 cup Rice Chex™ cereal
1 cup Wheat Chex™ cereal
1 cup cheddar popcorn
⅓ cup mixed nuts
⅓ cup pretzels
⅓ cup cheese crackers
⅓ cup cubed cheddar cheese
2 tbsp butter, melted
1 tbsp Worcestershire sauce
½ tsp garlic powder
⅛ tsp onion powder
Instructions
In a large microwavable bowl, mix cereal, popcorn nuts, pretzels, crackers and cheddar cheese. Set aside.
Melt the butter and stir in the remaining seasonings. Pour over the cereal mixture and stir until coated evenly.
Microwave for 2 minutes, stir, and repeat.
Spread on paper towels to cool, then store in an airtight container.
Makes about 5 cups