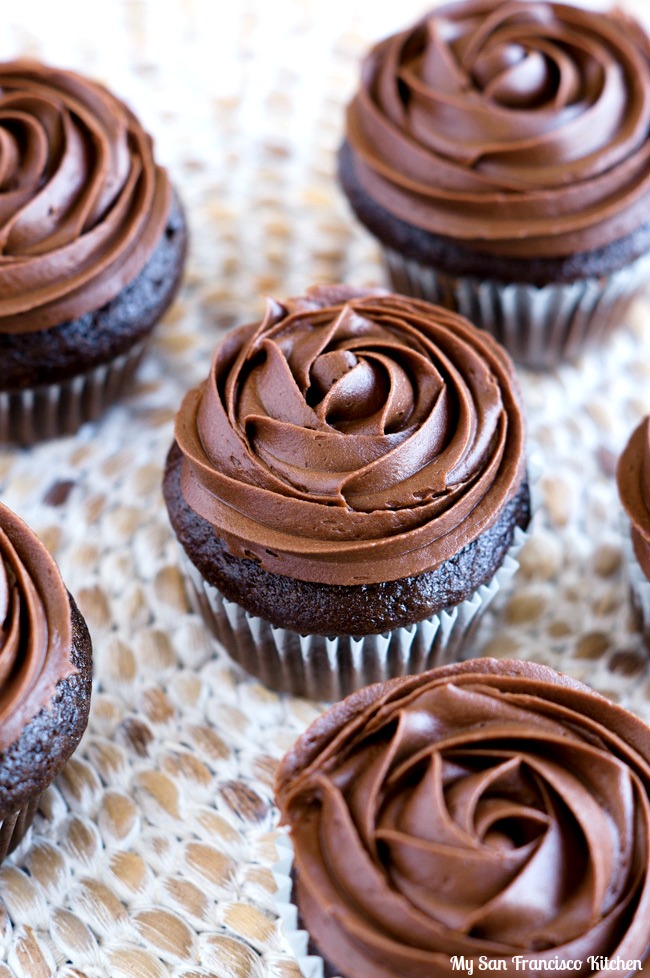 Follow me on Instagram @thecookingrx for more recipes!
I know what you are thinking…why is she posting a cupcake recipe after all that hoorah about eating healthy? I won't try to lie my way out of this one. I broke down. I wanted a chocolate cupcake really badly. A rich chocolate cupcake filled with silky chocolate pudding topped with a thick spread of creamy chocolate frosting.
Actually, I blame what happened here on my friend. You see, she asked me to make a dessert for our dinner last night. I really did try to make something healthy, and even thought about just bringing a fruit salad for our dessert. However, she informed me that her boyfriend doesn't like fruit! That was just it for me…The opportunity to make something delicious and unhealthy was staring me in the face, and so I took it.
Did I feel guilty after eating a whole one myself? Yes. Did I do some extra cardio this morning to help myself feel better? Yes. Was it worth it? Ohhhhh yeah.
These chocolate pudding filled cupcakes are amazing. There are no words to describe how much I love them. I love all cupcakes, but these chocolate cupcakes are my favorite cupcake recipe, ever. I didn't know how to fill cupcakes and I never tried it before, so I called me mom (aka the cupcake expert) and she told me some tips that worked perfectly! All you need is a good paring knife and a spoon. I used my chocolate birthday cake recipe for the cupcakes.
Here is how you fill the chocolate cupcakes: After they are completely cooled, use a paring knife to cut a hole in the top, leaving only a thin border. Remove the top circle you cut out, and cut off the extra cake (leave only a flat cake circle to go back on top of the filling). Spoon the filling into the hole, and place the cake circe you cut out back on top.
For a tutorial on how to do frosting roses, see my strawberry rose cake recipe! It is really easy.
Next time you decide to splurge on something delicious, I highly recommend these delicious chocolate pudding filled cupcakes!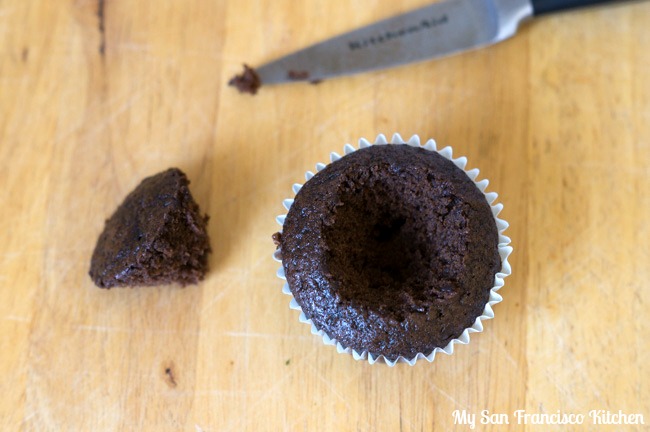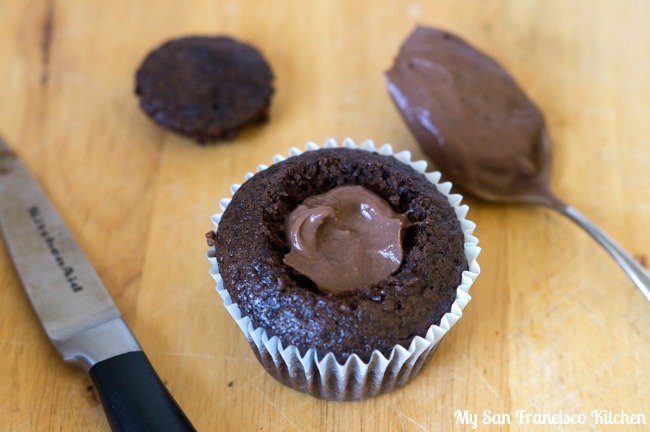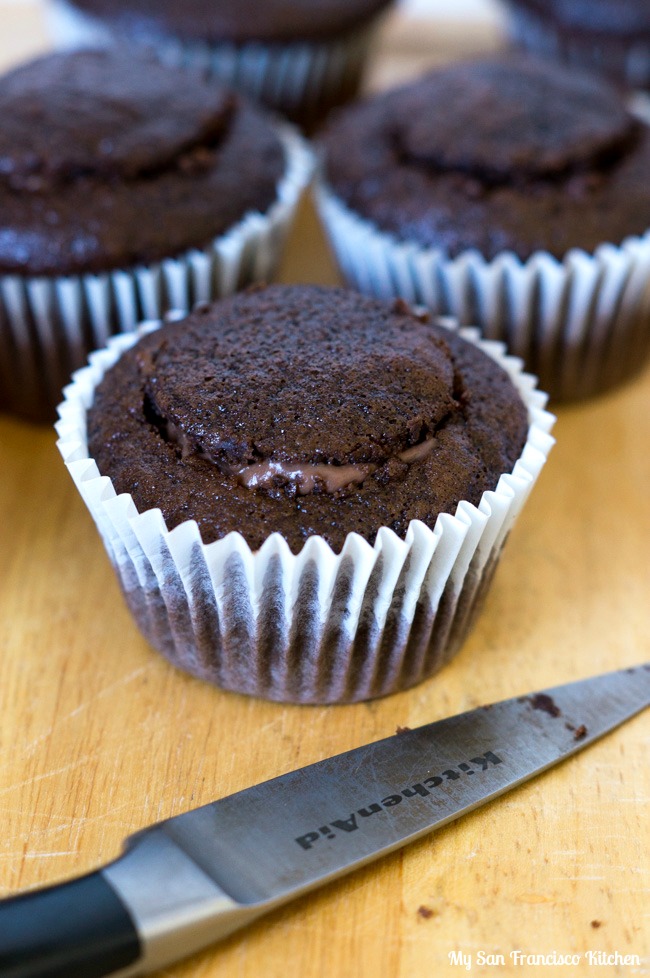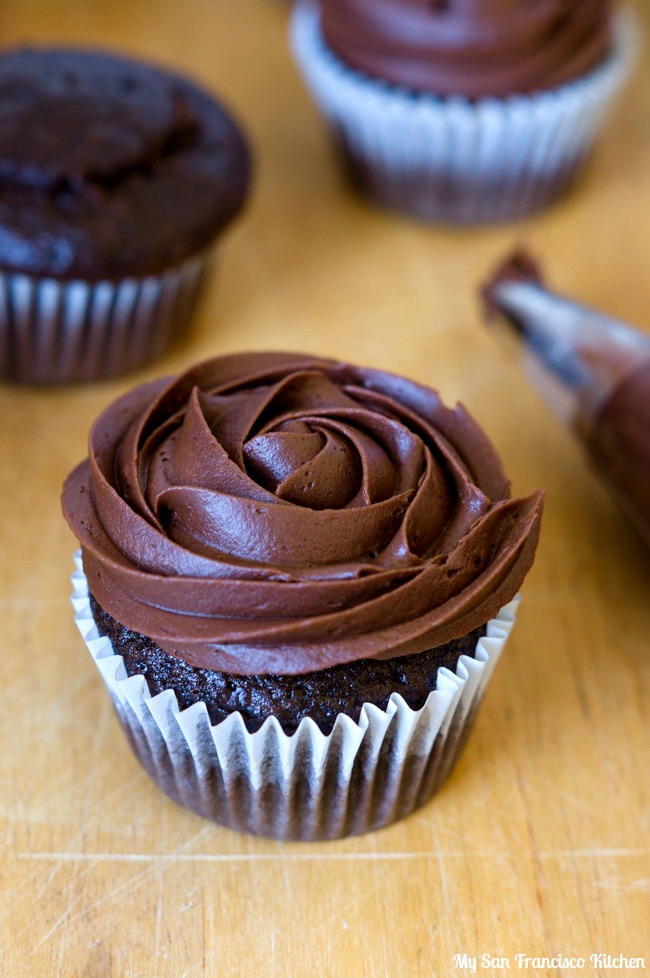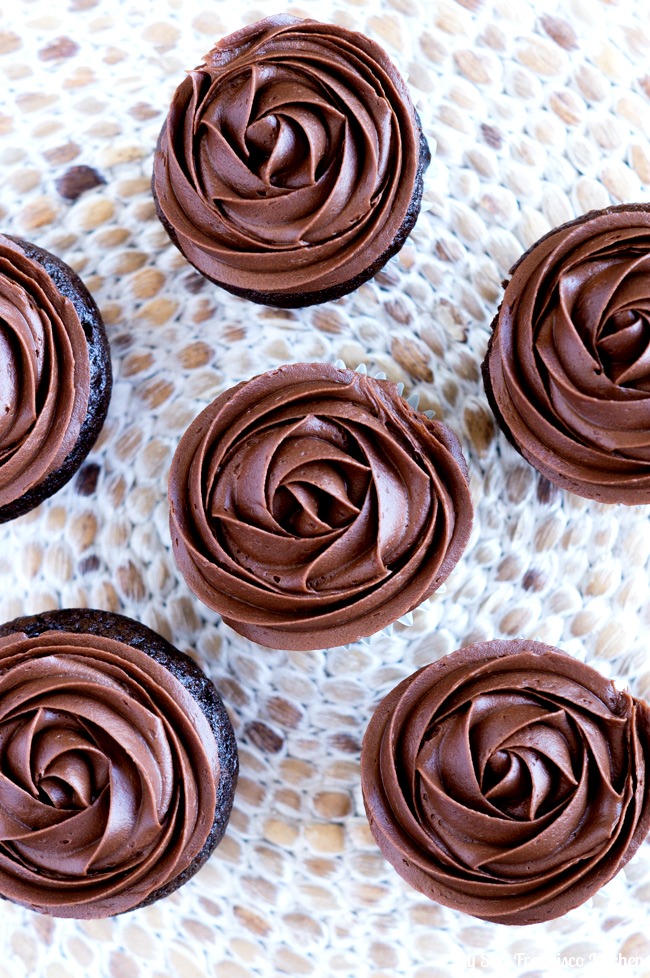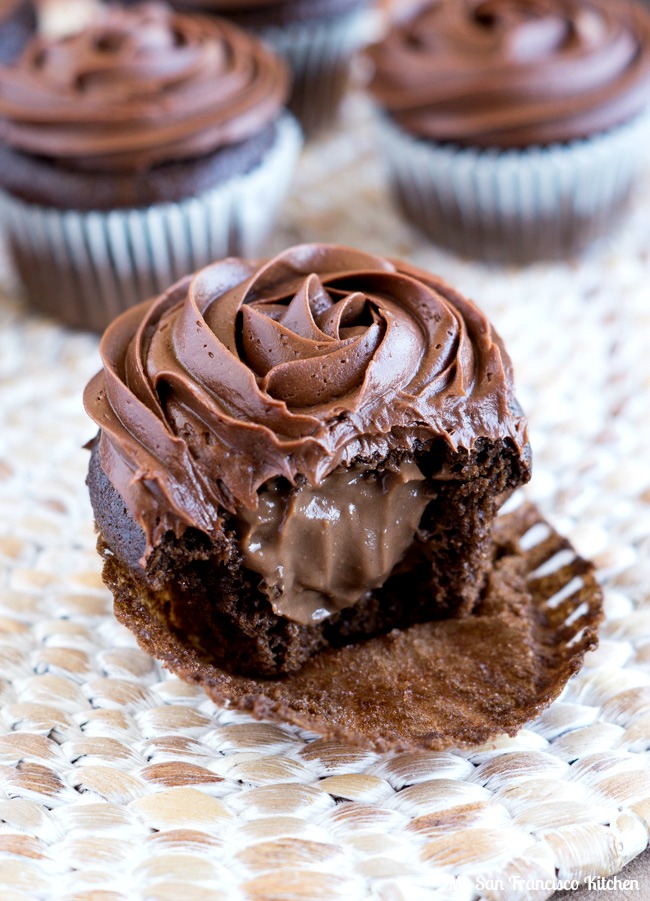 Chocolate Pudding Filled Cupcakes
Ingredients
1 cup all-purpose flour
6 tbsp unsweetened cocoa powder
¾ cup + 2 tbsp granulateted sugar
1 tsp baking powder
½ tsp baking soda
½ tsp salt
1 egg
½ cup milk
¼ cup vegetable oil
1 tsp vanilla extract
½ cup boiling water
1 cup chocolate pudding
Frosting
Instructions
Preheat oven to 350 degrees F.
Line a cupcake pan with 10 paper liners.
Add the dry ingredients to a stand mixer and mix with a paddle attachment (or use an electric mixer), then add the egg, milk, vegetable oil, and vanilla while mixing on low.
Add the boiling water and mix well.
Pour the batter into the cupcake liners until they are ¾ full.
Bake in the oven for 15-20 minutes, until a toothpick comes out clean when inserted in the middle.
Let the cupcakes cool completely, then use a paring knife to cut out circles on top of each cupcake. Remove the extra cake from the cutout circle, fill the holes with pudding and top with the cutout circle by placing back on top over the filling.
Frost the cupcakes as usual.
Makes 10 cupcakes