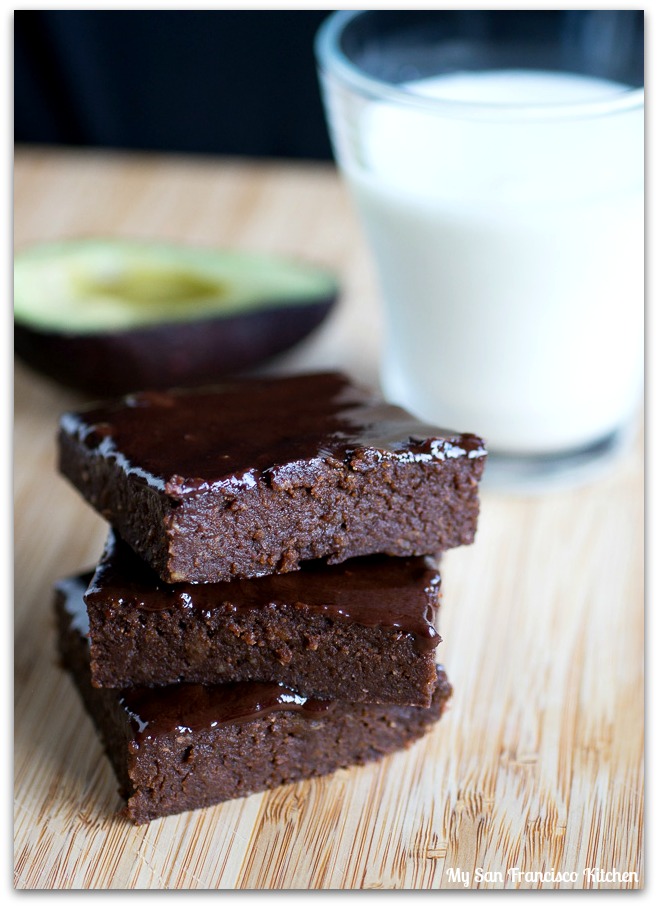 OK, I know some of you may be skeptical about these avocado brownies. I was too before I tried them! I am not really one for making healthier versions of foods that are clearly not meant to be healthy. This time, I bought way too many avocados at the grocery store and after days of making guacamole and chopping some up into my salads, I was desperate for new ideas. I have made chocolate avocado pudding and truffles before, but there was still one recipe I haven't made yet: avocado brownies! These brownies are not made with butter or flour; instead, the avocados replace the butter to give them a creamy texture (and you can't taste them at all since the cocoa overpowers it!), and I used almond flour, which gives them a bit of a nutty flavor. These brownies are gluten-free and low fat.
I was really happy with the results of this recipe. I could not even tell they were healthy for you (besides the sugar, of course ;)). I added frosting on top, but this is optional.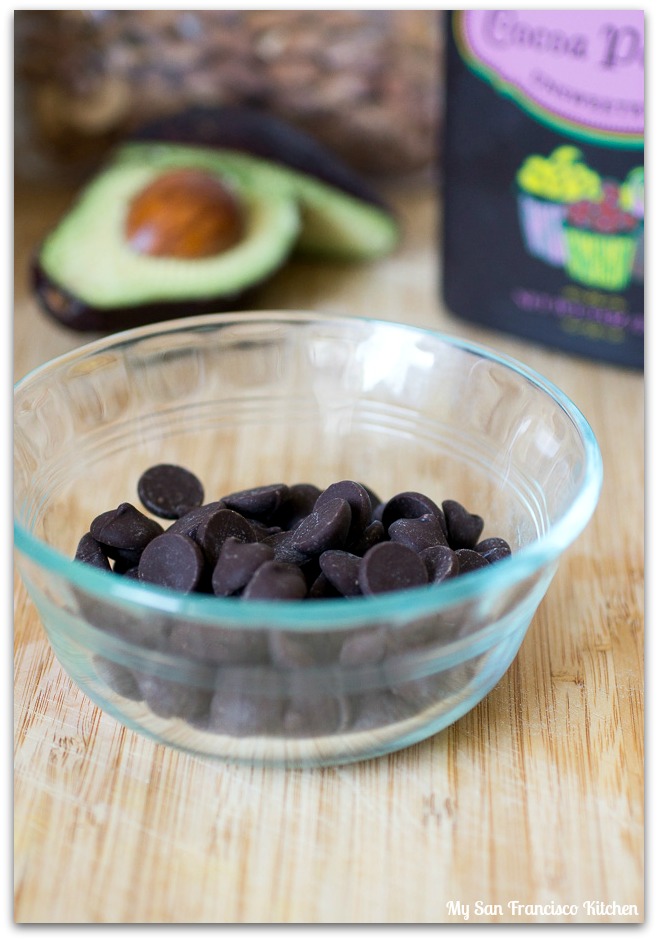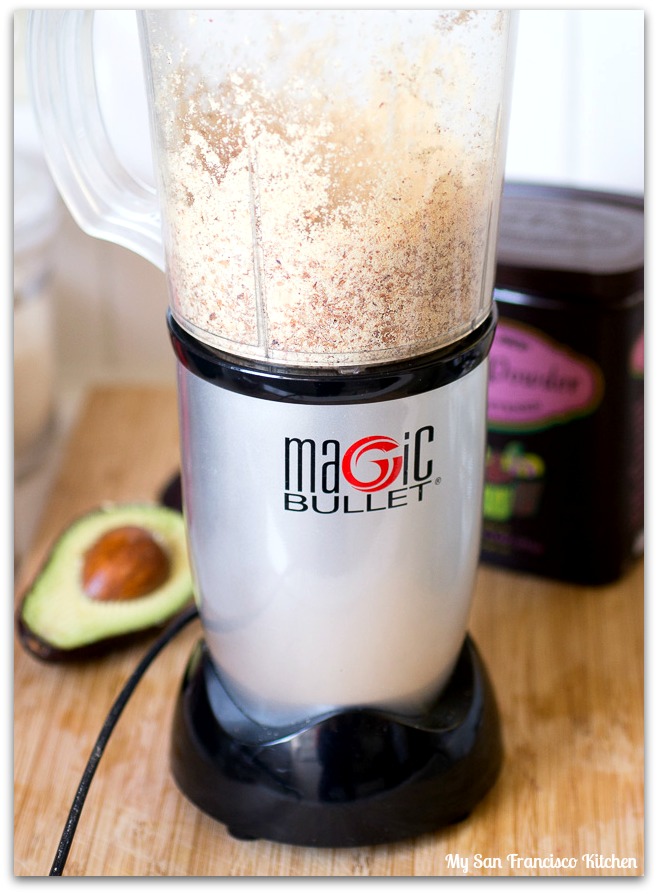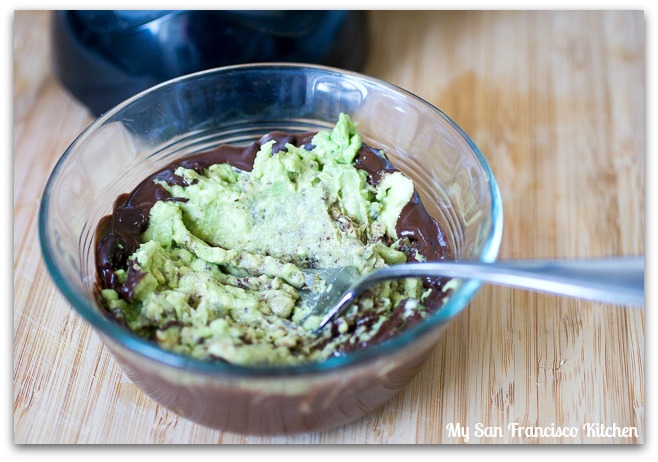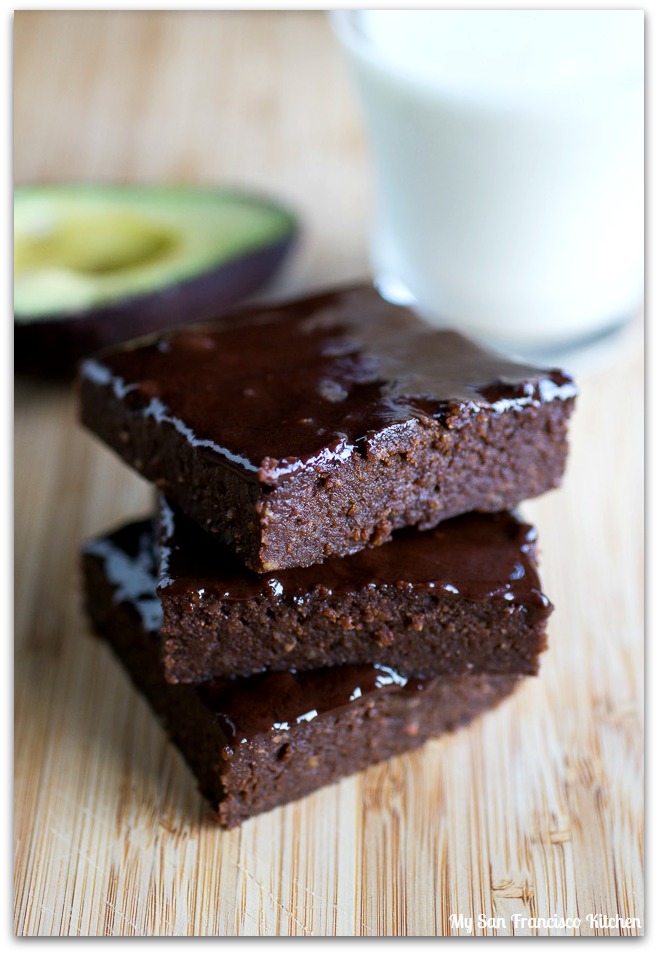 Note: you can double this recipe for a larger batch!

Avocado Brownies
Ingredients
1 cup almonds
½ cup dark chocolate chips
1 ripe avocado
⅓ cup granulated sugar
¼ cup cocoa powder
2 eggs
1 tsp vanilla
Instructions
Preheat the oven to 350 degrees F.
Melt the chocolate chips in a microwave or double boiler, then mash the avocado in the melted chocolate.
Add the almonds to a blender or food processor and grind until you get a fine almond flour. Transfer to a mixing bowl.
Add the sugar, eggs, cocoa powder, vanilla and avocado mixture to the mixing bowl and stir well.
Transfer the batter to a greased 8x8-inch baking pan and bake in the oven for 20 minutes, until the top is firm to touch.
Makes 9 brownies