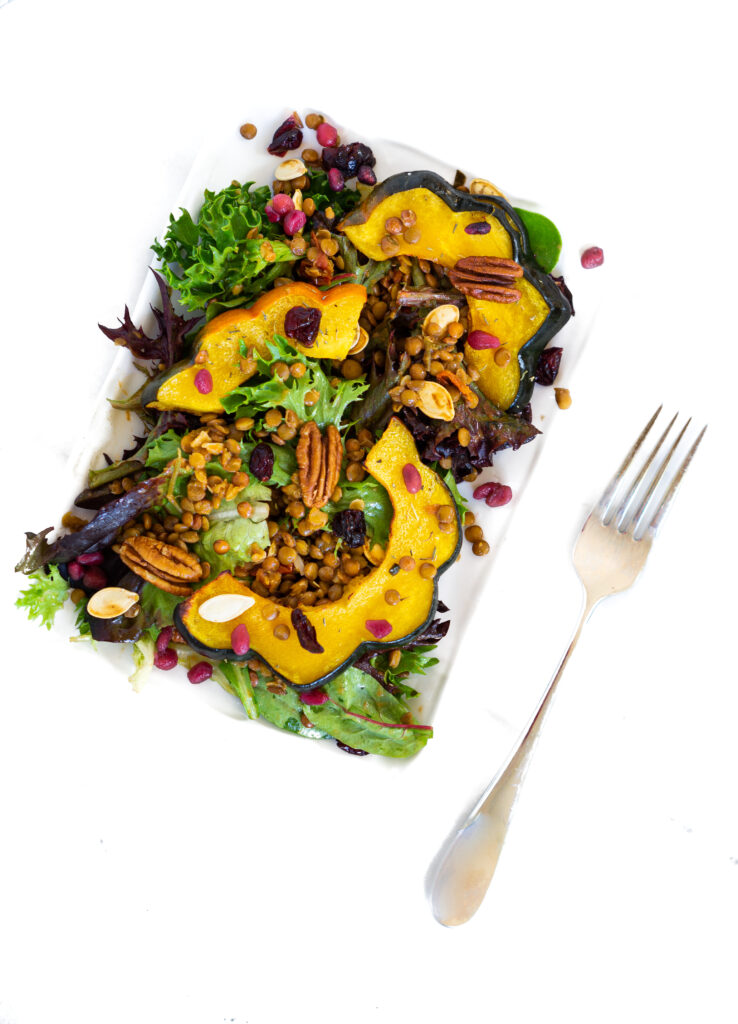 Follow me on Instagram @thecookingrx for more plant-based recipes!
Fall salads like this roasted acorn squash salad are my favorite! This healthy vegan fall salad is quick and easy to toss together for lunch or dinner. I am also a little obsessed with how pretty the edges of sliced acorn squash looks! Acorn squash is easy to slice and roast (it only takes about 15 minutes!). Did you know you can also eat the skin? After it cooks, it is tender enough to eat. I like to switch up the mix-ins, including pecans, cranberries, roasted pumpkin seeds, pomegranate arils, and cooked lentils. I cook the lentils ahead of time in my Thermomix®.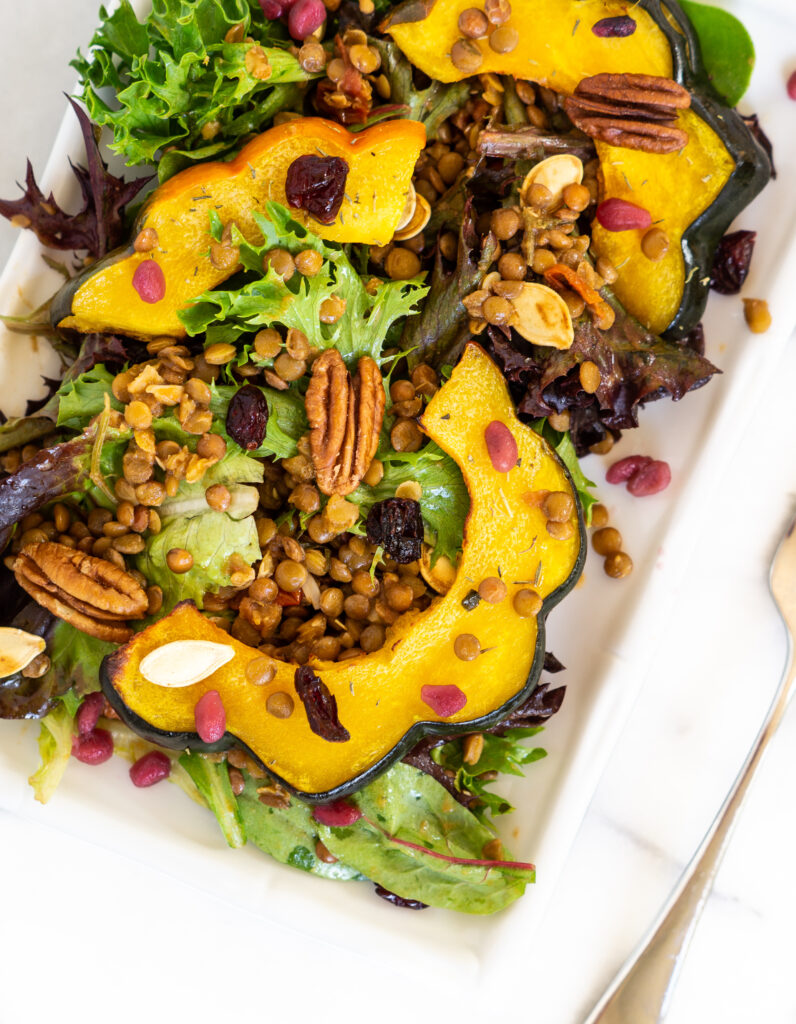 Roasted Acorn Squash Salad
Ingredients
1 acorn squash⁠

1 cup cooked lentils

2 cups mixed greens, washed and drained⁠

1/4 cup pecans⁠

1/4 cup dried cranberries⁠

2 tbsp pomegranate arils⁠

2 tbsp roasted pumpkin seeds⁠

3 tbsp olive oil⁠

1 tbsp red wine vinegar⁠

1 tbsp maple syrup⁠

1 tsp mustard⁠

Salt and pepper, to taste⁠
Directions
Preheat the oven to 400 degrees F.⁠
Slice a washed acorn squash in half, then remove the seeds and pulp.⁠
Slice each side of the squash into small slices and toss with some olive oil and salt and pepper, then roast in the oven for 15 minutes, or until tender.⁠
In the meantime, whisk together the olive oil, vinegar, maple syrup, mustard, salt and pepper.⁠
Let the squash cool to room temperature, then toss together with the remaining salad ingredients in a large bowl.⁠
Disclaimer: Some links in this post may be affiliate links.