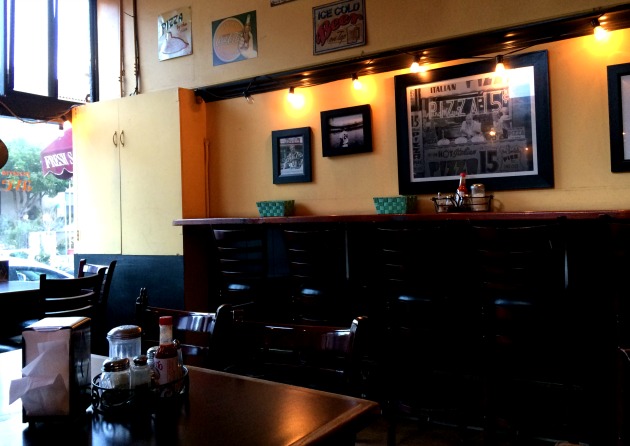 OK you guys, I'm sorry I haven't been on here for a while. My work schedule got really crazy all of a sudden and I am never home these days, which means no kitchen time! 🙁 On Saturday Fabi and I went on a walk to this pizzeria he found in the Marina District, and when he told me it was New York style pizza by the slice I was excited to try it. It is kind of hidden and small, but they have a few nice tables set up inside and some picnic tables outside to eat your pizza. You walk in and can basically order your own customized slices of pizza, either thin crust or deep dish style (I tried one of each!). You start with a cheese slice and add as many toppings as you want (they cost around $0.50 each though). They make the slices for you while you wait, and serve them fresh and hot.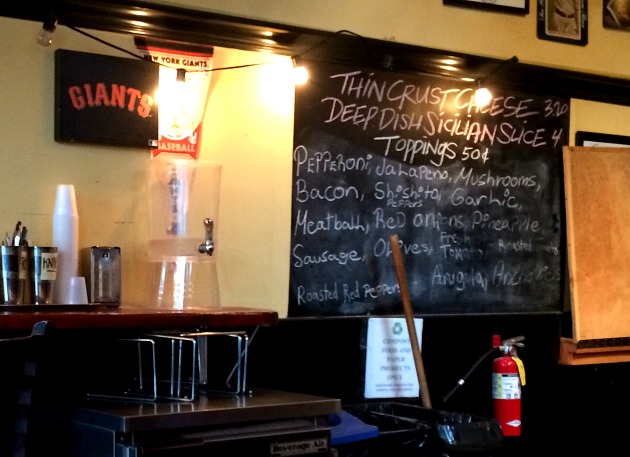 I couldn't wait to try my pizza, and I was mid-way into devouring my pineapple thin crust slice when I realized I forgot to take a photo for you. Oops. Please excuse the bites!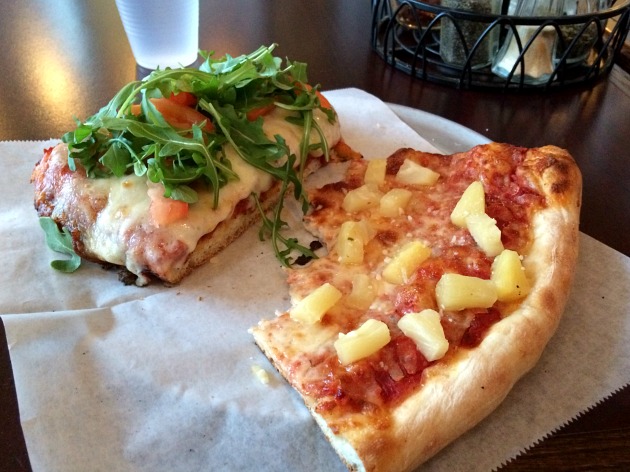 I liked the thin crust a little more than the deep dish style, because I like my pizza thin, crispy and with not a lot of filling bread. However, the deep dish crust tasted incredible. I got it with arugula and fresh tomatoes on top. I am so glad I don't live too close to walk here all of the time, because they are open late and I would be going here for some late night pizza slices for sure!
On the way home we climbed up the Lyon Street stairs (I have a photo of part of them on my Instagram if you haven't seen these grueling stairs before!!) so we felt less guilty about indulging in this delicious pizzeria!
I hope I will have more time to cook up some more recipes soon!
XoXo