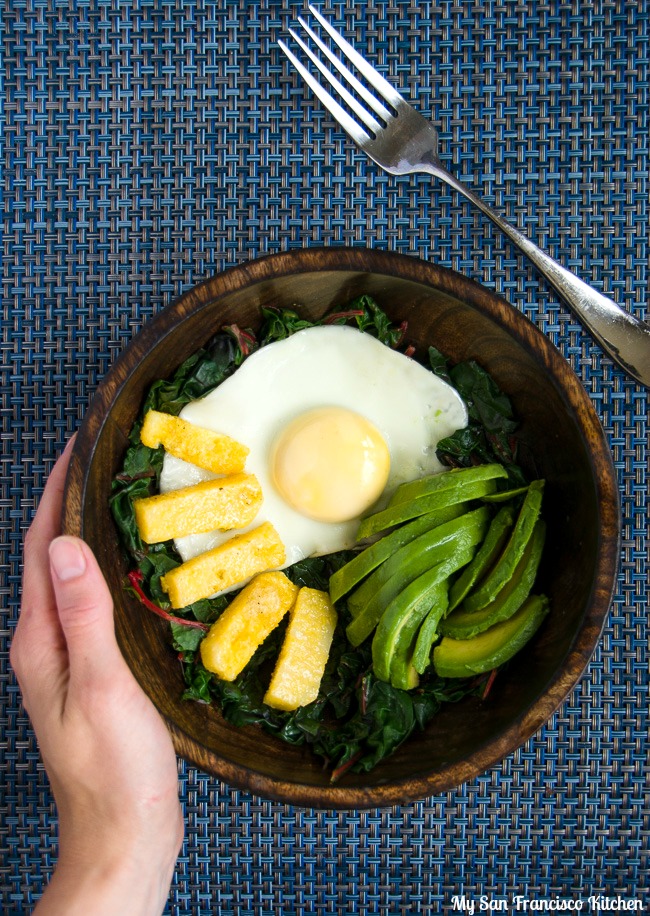 These days, my lunches are extremely quick and easy! Leila is 11 months old now, and incredibly active. She has so much energy and is constantly exploring. It is amazing to watch her learn and discover the world around her everyday. I have to admit, it is really tempting to order in or pick up a frozen pizza at the grocery store, but I sat down one day during her nap and came up with a list of really quick, easy and healthy lunch ideas. Here is one of my favorites so far: a Swiss chard bowl made with Swiss chard, polenta, avocado and egg. Leila ate some too and we both loved it. By the way, she is eating up a storm these days! I can barely keep up with her appetite 😀
I took Leila to the Farmers Market on Sunday and we bought more fresh produce than I could carry back with me. Afterwards, the three of us went to a few open houses in the neighborhood. It was fun to picture living in one of those places. We both liked and didn't like some things about the places we looked at, and decided we need to learn a lot about the whole home buying process.
To make this swiss chard bowl, you can steam, boil or sauté the chard. Don't forget to remove the tough stem by cutting it out before cooking. I attempted to make an avocado rose (they have been all over Instagram lately), but couldn't manage to make it look pretty. It requires the use of lime juice (or lemon) to keep it from browning, and I loved the lime flavor added into this bowl! For the polenta, I cut it into short sticks and fried it in olive oil for a few minutes until the outsides were crispy. Yum!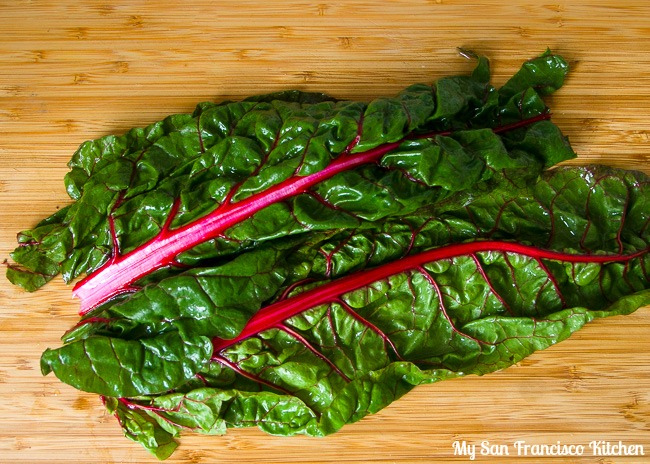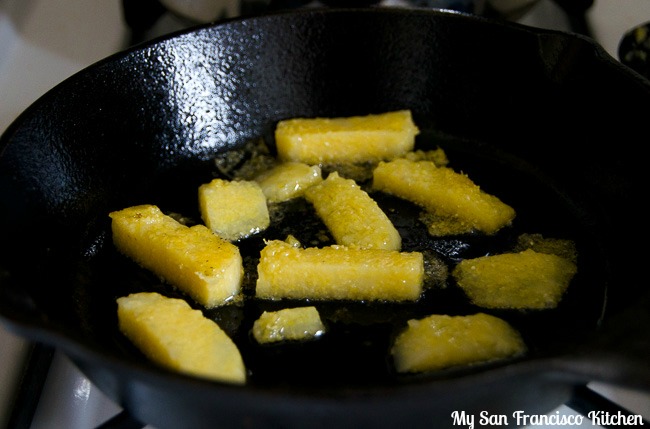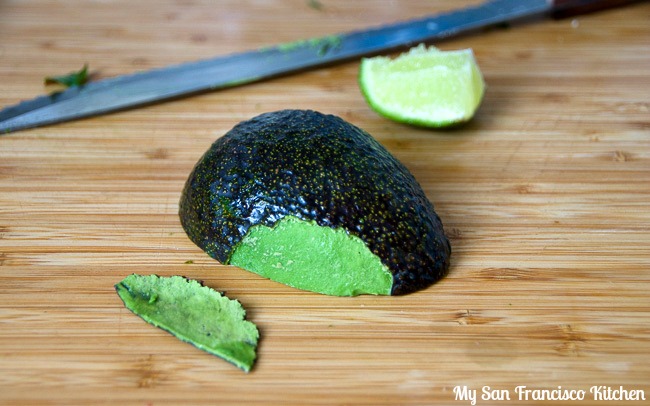 Swiss Chard, Egg, Avocado and Polenta Bowl
Ingredients
2 pieces of Swiss chard, stems removed and chopped
1 egg
1 avocado
1 tsp fresh lime juice
½ cup polenta, chopped into thick slices
1 tbsp olive oil
Salt and pepper to taste
Instructions
Prepare the Swiss chard by sautéing it with olive oil and garlic for 5 minutes, or steaming or boiling it for a few minutes and then drain well. Transfer to a bowl.
While it is cooking, cook an egg sunnyside-up.
In a separate skillet, fry the polenta in oil over medium heat for 5 minutes, flipping over to brown each side.
Slice the avocado in half, remove the pit, peel and slice. Drizzle lime juice all over it.
Add everything on top of the chard and sprinkle salt and pepper as needed.
Makes 1 bowl