The holiday shopping craze is quickly approaching, so this year I am getting a head start on my holiday shopping. I usually wait until the last minute, but this year it was refreshing to do something different and go out gift shopping at the beginning of the season. Nespresso was so incredibly kind to send me on a shopping trip to pick out my favorite "Festive Finds" at Sur la Table, my absolute favorite kitchen store.
Before I began shopping, I stopped at the Nespresso Boutique Bar in downtown San Francisco for lunch and a coffee. It was my first time there since they opened, and it looked really modern inside. The food was really good! I had a veggie wrap and an espresso poured over vanilla ice cream for dessert.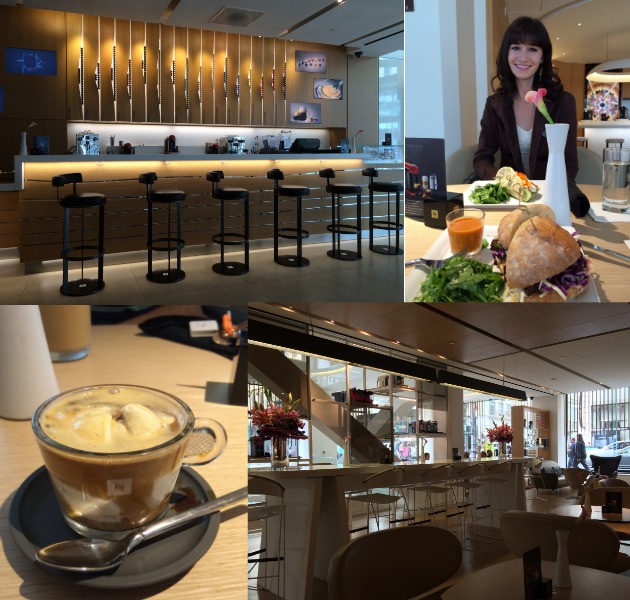 Next stop, shopping! Sur la Table is the perfect place to find gifts for your loved ones, from stocking stuffers to large gifts. I found a range of gifts perfect for everyone in my family. I found some great gadgets, like a fruit/vegetable slicer, a cube grater, strawberry huller, and a stainless steel tea infuser. I also found these really cool cast iron fajita skillets, and the girl at the checkout told me they always go really fast. I bought some festive decorations for my table, such as platinum napkins (don't you just love sparkly stuff?!), snowflake and wooden napkin rings, and snowflake mugs for hot cocoa. Check out all of my Festive Finds below!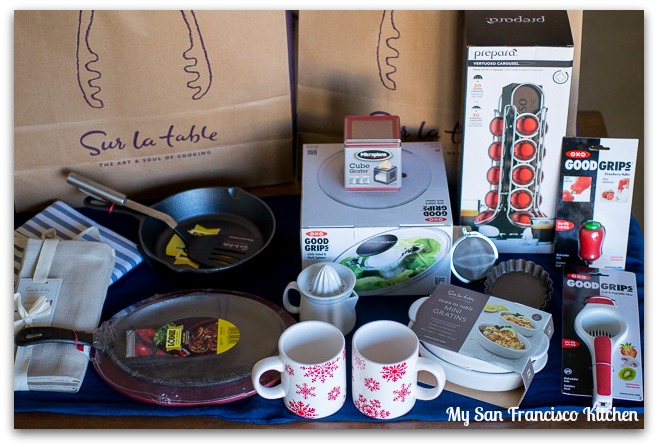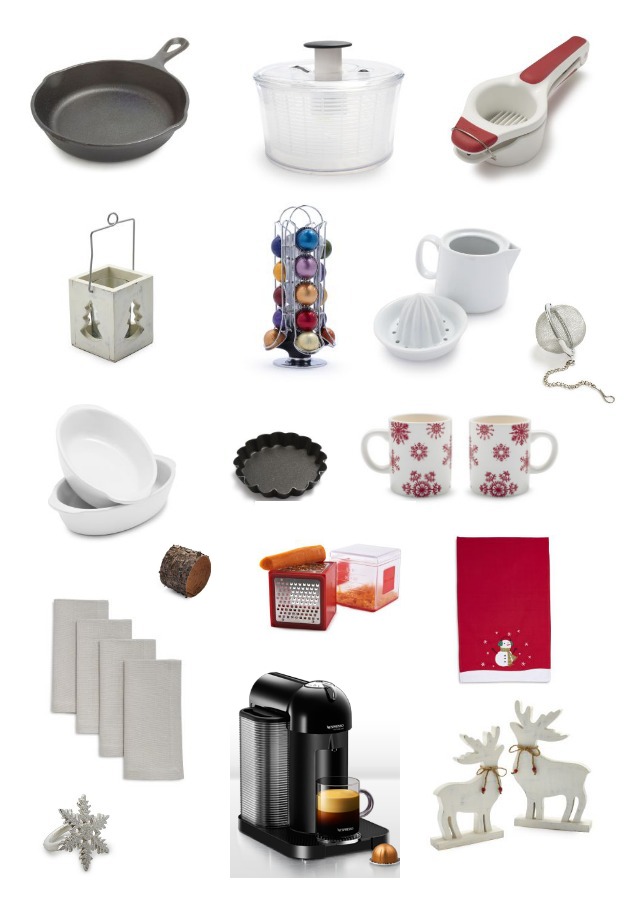 Photo credit: surlatable.com
In addition to the shopping trip, Nespresso also sent me their new VertuoLine System, a classy looking single-serve coffee and espresso system. The brewing time is really fast, and it makes delicious coffee
and espresso. My favorite flavor is Hazelino, which has a nutty aroma. You can buy the Nespresso VertuoLine System in red, black or chrome.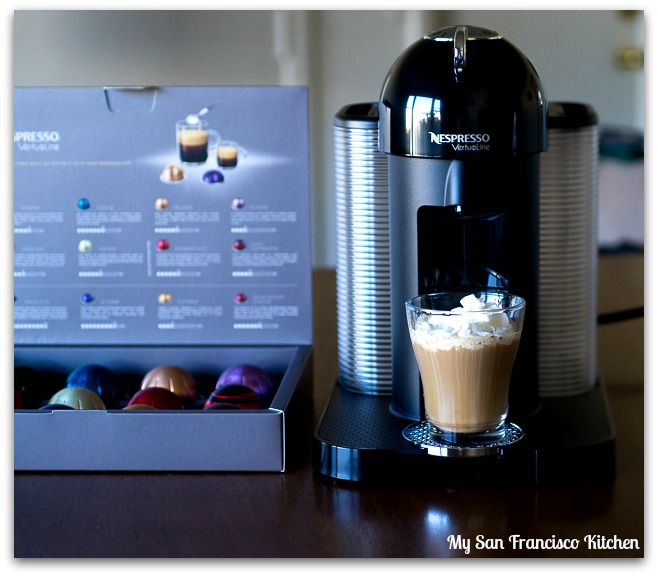 Disclaimer: This post is sponsored by Nespresso. All opinions are my own.